Love Me Do, Hear, & See August 13th – August 19th, 2018
We're at that sweet point of the month where summer and fall collide. What does that mean exactly? Warm weather is coming and so is delicious food. Waffles and tacos and margaritas, oh my! So, while the sun is still shining late into the evening and the kids are busy back-to-school shopping, enjoy your evenings out…weekdays, too!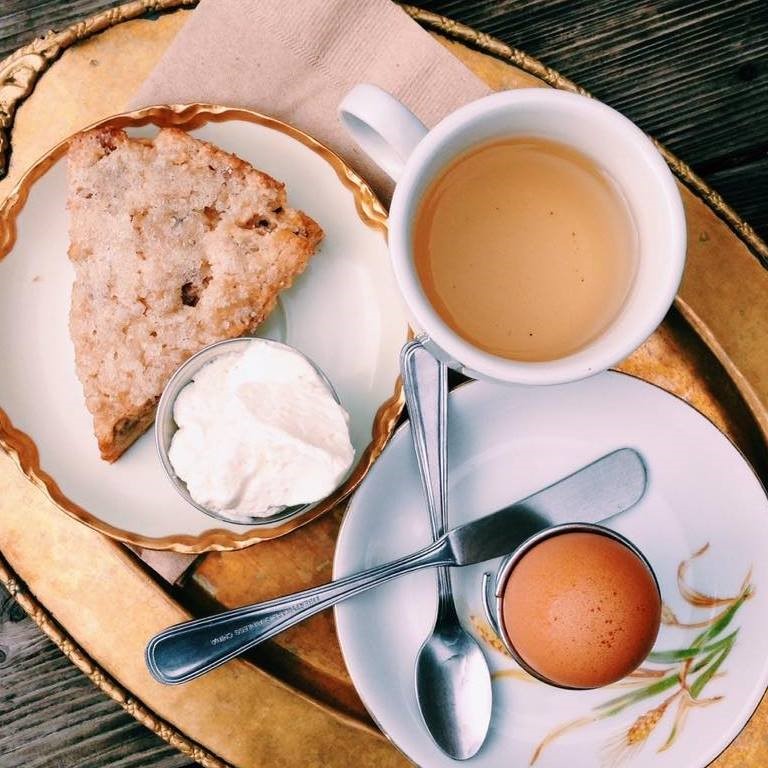 Monday August 13th
Anyone who lives in Alameda knows that Julie's Coffee & Tea Garden has got it all: coffee, tea, and now, buttons! Have you ever wanted to make your own pinback buttons? Come learn how this Monday the 13th. Materials will be provided and the workshop is free to attend – just bring your imagination!
Visit Julie's website here:
https://juli....com/alameda/
Tuesday August 14th
There's nothing like a Tuesday trip to the theatre – what else are you doing on a Tuesday night? This Tuesday, head to The Strand Theater for a performance of "Where the Boys Are", a new work brought to you by FaultLine Theater. The show kicks off at 8 pm, and as it only runs eighty minutes, you'll have plenty of time for some post-show cocktails and taco Tuesday specials nearby.
Get your tickets here and save $5 with promo code BYE5 at checkout:
https://www....s-47453773514
Wednesday August 15th
Finally. The night I know I've been waiting for… Get your Smelly Cat on and Pivot on over to The Terrace Room for "Friends" Trivia Night. Think and drink at Oakland's funkiest trivia night! A fun, smart crowd, zany hosts, generous prizes, great deals on food and drink and a killer view make this a one-of-a-kind trivia experience!
Visit The Terrace Room's website here:
http://www.t.../go/events-2/
Thursday August 16th
StorySlam Oakland is a live, true storytelling show featuring selected storytellers plus open-mic stories from the audience. This month's theme is: "All or Nothing." Those who'd like a chance to speak place their names in the hat for a chance to tell a true, personal story of your own on this month's theme. If you get chosen, you will have up to 5 minutes to tell it. No pressure! Come early and enjoy dinner and drinks at Sweet Bar Bakery, an Oakland favorite.
Buy tickets in advance (to reserve a seat) here:
https://www....f=efbeventtix
Friday August 17th
Just got paid. Friday Night. Everyone has a busy life that could use a bit of paradise. Escape with us; where our artist will lead you step by step through swaying palms, the soothing sounds of waves and the warmth of a tropical sunset.
Event info here:
https://www..../event/254863
Saturday August 18th
Second Saturday, true to its namesake, is held every second Saturday of the month from 11:00am – 5:00pm at Jack London Square. This family festive event is FREE and is sure to have a little bit of everything. Showcasing up to 100 vendors, this monthly gathering will also feature live entertainment and food.
Get your free tickets here:
https://www....f=efbeventtix
Sunday August 19th
Take me (and my yoga mat) out to the ballgame! Today, you're A's ticket buys you so much more than baseball. Start the day with a pre-game yoga session right on the field from 8-10 am. Following the yoga session on the field, stay for a pre-game yoga mixer in the new Treehouse event space, all leading up to the 1:05 PM game against the Astros. It's BYOM (Bring Your Own Mat) so arrive prepared!
Get your yoga/game day tickets here:
https://www....tics.com/yoga