Love Me Do, Hear, & See October 8th – 14th, 2018
This is Halloween,
This is Halloween!
Well, almost. Thankfully, one of the best things about living in California is that summer weather seems to last forever. On the flip side, one of the worst things about living in California is that the summer weather seems to last forever. Why not enjoy the best of the Bay while it's still warm enough to do so, while also grabbing a little bit of pumpkin love, here and there (I grabbed mine at the Alameda Point Pumpkin Patch just this morning!)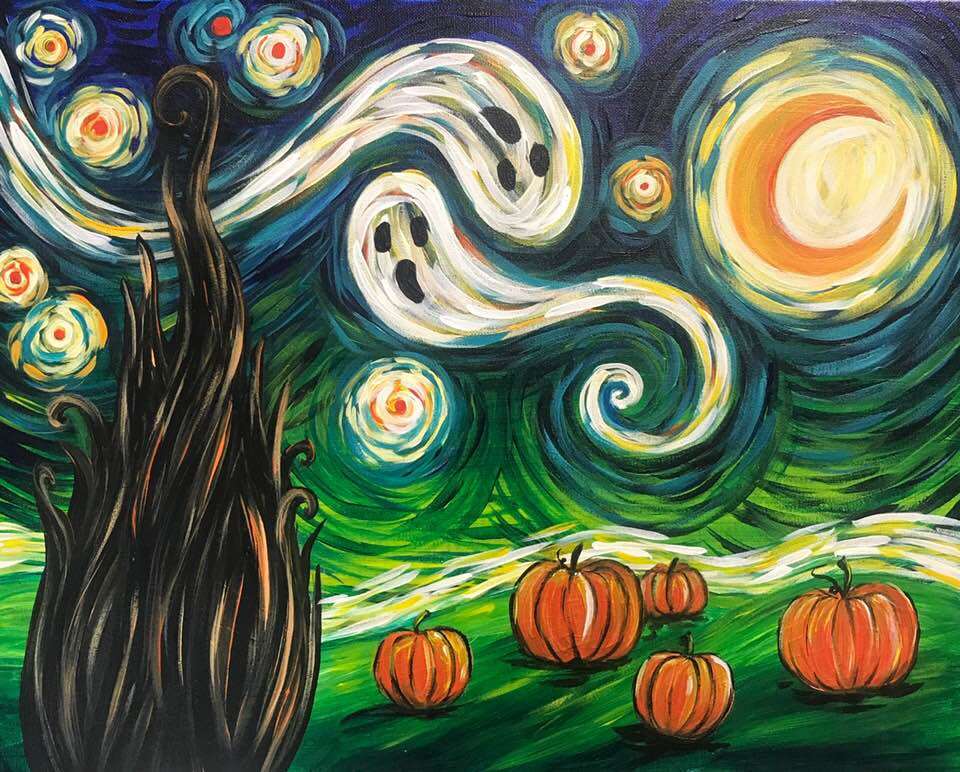 There's plenty of both end-of-summer and kick-off-to-fall festivities going on this week. Let this be your guide to start the week off right…
Monday October 8th
Food Truck Culture and Temescal BID present: Temescal Nights. Featuring food trucks, music, kid-friendly activities and community! Check it out any Monday evening this month, but be aware that October marks the last month in the Temescal Nights series…until next summer, at least. Join in on the fun from 5-8pm at Kasper's Plaza.
Details and more Food Truck Culture events here:
https://food...kculture.net/
Tuesday October 9th
Good news for everyone that doesn't work a 9-5, the Alameda Point Pumpkin Patch is open daily 10 am – 10 pm. From zip lines to slides and bouncy houses this is the place to be, no matter your age. Zorb balls (everyone's new obsession) and pumpkin shooters are geared towards the older crowd while rotating food trucks and dessert vendors will serve up yummy dishes for all ages.
Details here:
http://speer...rms.com/site/
Wednesday October 10th
Wildwood Enchantment: Never painted before? No worries, we lead you step by step. Join us for a night of wine and paint. Wine Wednesdays we feature $5 Glass specials on many delicious local wines.
Details here:
https://www..../event/267833
Every Wednesday night at the Starry Plough on Shattuck means The Berkeley Slam, the longer running poetry slam in Northern California. If you've never been to The Berkeley Slam, you've got some catching up to do. The Berkeley Slam had been bringing some of the best poetry from across the world every week since 1999! This week, featured guest is writer and comedian, Devin Devine.
Details here:
https://berk...ordpress.com/
Thursday October 11th
Bring it on down to the Pacific Standard Tap Room for live music trivia! Local musician Dante Ricci will take you through three rounds of music-based trivia questions that will test your knowledge of bands, TV theme songs, movie soundtracks, and pop culture. Stick around after the quiz when Dante will play your music requests!
Details here:
https://www....505471341715/
Friday October 12th
I know I've never heard of Trap Yoga, but I definitely intend to find out more about it as soon as possible. Trap Yoga is a Vinyasa style yoga experience which includes a beautifully curated mix of the latest rap music with heavy bass, hypnotic rhythmic beats and "ratchet" affirmations - sage advice from real world experiences. Come one, come all, regardless of your level of experience!
Get your tickets here:
https://www....f=efbeventtix
Saturday October 13th
Van Gogh's Starry Night-Halloween 7:30-10:00 PM
Just in time for your Halloween decor. Join us for this fun twist on Van Gogh's Starry Night - Halloween Edition at Pinot's Palette Alameda.
Details Here:
https://www..../event/267850
Just in time for Halloween! Brought to you by Local Food Adventures, Oakland Sweets Spirits and The Beyond Food Tour is unlike any other ghost tour. Join in for a spook-tacular tour filled with tricks, and most importantly, some unforgettably delicious treats. This 90-minute walking tour highlights some of the Piedmont-area's hidden gems including the final resting places of some of the Bay Area's most famous and infamous residents. Ooooo, spooky!
Book your tour here:
https://www....d-ghost-tour/
Sunday October 14th
Fun for you and your pooch! Sunday marks the 4th annual pop-up beer garden at the Cohen Bray House and Oaktree farm. Enjoy microbrews from Cultivar Beer and food under the shady elms at Oakland's historic house hidden gem. There will be live music, lawn games, tours of the house, and delicious grub served up by El Grullo Taco Truck.
Full event info here:
https://www....ive_tab=about
Remember to Follow us on Facebook for the most recent photos, events, contests and specials:
https://www....alettealameda