How to Throw a Killer Emmys Party
It's a little-known fact, but there are actually FIVE seasons in California. The first is "Cold". I use air quotes, because let's face it, how cold does it really get in California? The second is "Hot". Once again, I use air quotes, because, well… you get it. The third is Temperate. We celebrate this season eleven months of the year. The fourth is the Holiday Season. This is one of my favorites as it spans October to New Year's and includes many delicious treats, presents, and cute outfits.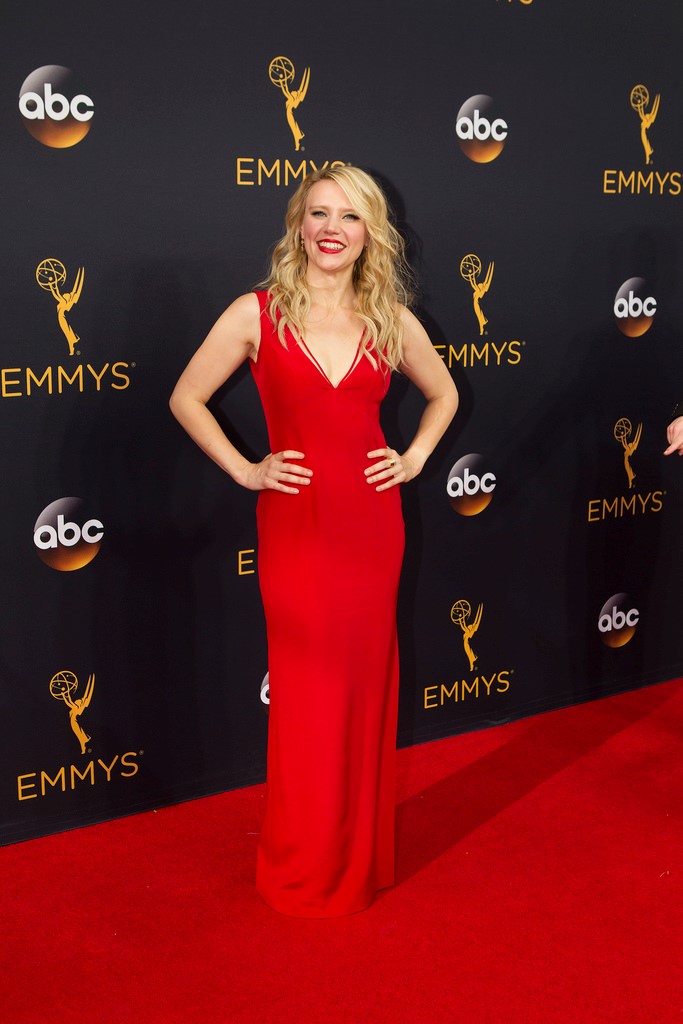 Last, though certainly not least, is Awards season, which I'm proud to say is kicking off next week with the 70th Primetime Emmy Awards! For those of you outside the pop culture sphere, the Emmys celebrate annual achievements in prime-time television programming – the Oscars of television, so to speak. Some of this year's front runners include "Game of Thrones" (ugh), "The Handmaid's Tale" (yes), "Atlanta" (hell yes!), and "This is Us" (I'm already crying).
This year, the Emmys fall on Monday September 17th and if you're like me and you love an excuse to host, this is it! Here's your guide to planning a lowkey, simple, and elegant evening:
Theme
Go big or go…comfy. I'm a fan of the timeless theme, "Pajama and Pearls", because everyone loves a good, old-fashioned slumber party. However, there's also something magical about a "Black Tie Affair". Whatever you decide on, be sure to choose a theme that's accessible to your guests – i.e. if you know for a fact that none of your guests own a floor length gown, maybe avoid the formal wear.
Décor
Keep it classy, keep it simple. You can never go wrong with black and white. I prefer black and gold for a little bit of sparkle! Grab matching napkins, plates, cutlery, and more for cheap at Target or even Dollar Tree. If you do have a Dollar Tree/Store near you, grab some boxed movie candy to give out to your guests with their ballots OR as prizes for any games you might play.
Printable Ballot
Obviously, you're more than welcome to customize your ballot and in the next week, you'll see almost every pop culture magazine publish their own. OR feel free to download this printable ballot, thanks to InStyle:
https://www....mysballot.pdf
Games/Activities
Along with the ballot, I always like to recommend an activity or two. One of my all-time favorites is "Red Carpet Bingo". That might be a little tricky this year since the Emmys falls on a Monday evening. That being said, you can easily tailor the game to suit the awards themselves, either with "Fashion Bingo" or "Awards Speech Bingo". If you want to skip the games/prizes aspect and save yourself some printing, why not make it a drinking game? Quick! Drink anytime someone thanks their agent.
Food & Drink
Let them eat cake! Or…order a pizza? Again, this is up to you, your party theme, and the level of convenience you prefer. My recommendation? Finger food. Since you're taking on plates, napkins, and party supplies, don't be afraid to ask everyone to bring their favorite appetizer to share with the group. Worst case scenario is everyone shows up with chips and in that case, pizza is just a phone call away. Plus, they'll never notice the lack of food, as long as the wine keeps on flowing!
Who will you be cheering on this Emmys?
Reminder: Follow us on Facebook for the most recent photos, events, contests and specials:
https://www....alettealameda