Travel Tuesday Presents: Thanksgiving Travel Tips
How To Outsmart The Holiday Crowds This Thanksgiving. In 2017, nearly 51 million Americans left the comfort of their homes and traveled 50 miles or more for Thanksgiving.
That's about 1 out of every 6 people in the US.
It seems that nothing can keep Americans from spending the holidays with the ones they love… not even Aunt Gertrude's Green Bean Casserole or the fear of awkward dinner conversations.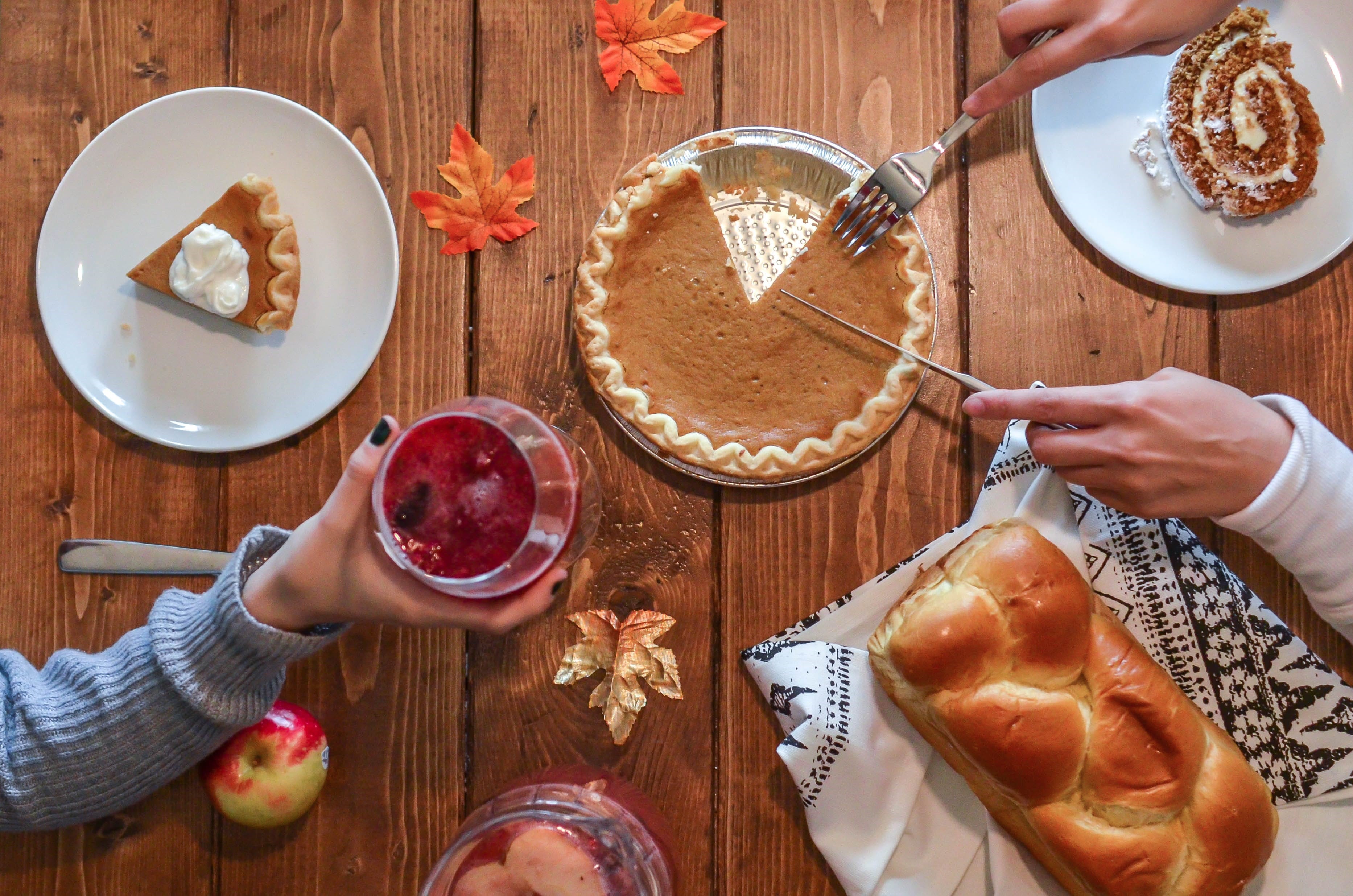 Having spent 2 out of the last 3 Thanksgivings away from home, we are pretty excited to not be traveling this holiday season.
But, we know that many of you reading this will be, so in the spirit of keeping this Turkey Day as stress free as possible here are 3 tips for outsmarting the holiday crowds this Thanksgiving.
1) If You're Driving Don't Forget to Pack Your Patience
Americans are always in a hurry, but the rush only grows faster around the holidays. Almost 90% of those traveling for Thanksgiving drive to their destination, which means there is going to be more traffic on the roads.
More traffic + People in a hurry = Unsafe conditions
Remember that you're going to get where you need to go eventually and that saving an extra 30 minutes is never worth the added risk of getting in an accident behind the wheel.
You can't control that gas is going to be $.40 higher or that rental car prices will surge. AND you can't control what other people are doing on the road.
But, good news: you can control some things that will help make your drive more enjoyable:
• Listening to your favorite podcast, book on tape, or musical artist.
• Leaving at the right time to avoid traffic (mornings on Thanksgiving day are better than the afternoon).
• Researching an alternative route that avoids areas where traffic will be the heaviest
• Reminiscing about fond memories or traditions you have around the holidays with those you are traveling with.
• Remembering all the things you are grateful for. This will also help to keep the road rage at bay.
2) If You Have To Fly, Remember These Three Things
1) Buy your tickets now!
Prices for the Thanksgiving start to climb as early as September, so if you don't have tickets yet you're going to be paying a lot more. Flights for the week of Thanksgiving typically run 50%-130% higher than fares for the same days a week prior.
The cheapest day to fly is always on Thanksgiving Day. If you're trying to save some money on airfare be sure to book the earliest flight possible so you don't miss a precious minute of the feast, and (if you're a football fan like TJ) any of the gridiron action.
2) Remember to be kind.
Being in an airport around the holidays can be stressful affair and inevitably things do go wrong. We have had many airport mishaps over the years and have learned that there is only one thing you can do to improve your chances of getting where you need to go… SMILE.
The person behind the counter is a human being and they are getting barraged by angry customers day in and day out this time of year.
If you want them to go out of their way to help you make your flight (or simply make their day a little less stressful), put yourself in their shoes and think about how you would like to be treated. A smile can go a long way in making them want to help you.
We always like to ask the person we are talking to: "If you were in my shoes what would you do?". Putting them in your shoes can help create some empathy and they may offer some advice or a creative solution that you may not have considered.
Simply being kind has helped us get re-booked when initially we were going to be stranded over night, free accommodation when all flights were cancelled, and the cabin door being held open so we could sprint to the gate instead of missing our flight.
3) The Best Times To Travel
For all of you last minute planners like us (read TJ), here are the best days to travel for this Thanksgiving holiday.
The #1 Best Thanksgiving Travel Day is Monday, November 19.
Other good times to travel to your destination are:
• Sunday, November 18
• Thursday, November 22 (Thanksgiving- the earlier the better!)
And for the return journey:
• Friday, November 23
• Tuesday, November 27
The Worst Thanksgiving Travel Days:
• Tuesday, November 20
• Wednesday, November 21
• Sunday, November 25
Bonus Tip: Remember To Be Thankful!
It's easy to lose sight of what Thanksgiving is really about amidst all of the hustle and bustle. Actively displaying thankfulness and acknowledging what we are grateful are two things we always try to do around Thanksgiving.
We like to say what we are thankful for. It can be any positive aspect of your life such as saying "I am thankful for having thoughtful friends who check in to see how I'm doing from time to time". Or something more simple "I am thankful for being able to breath and use my two feet to walk around the block with family".
Volunteering is another great way to demonstrate thankfulness. We like to help out at the local soup kitchen handing out meals to the homeless or doing some clean up projects at one of our local parks. Doing something simple to add thankfulness and gratitude into our world makes everyone happy. Don't forget to smile!
Happy Thanksgiving to your family from Pinot's Palette Alameda.
Stay tuned next week for more #TravelTuesday adventures from our friends, Alli & TJ of Life Is Meant For Exploring, a dynamic duo, who have been together for over a decade, out to explore the world one adventure at a time. For more #TravelTips follow them here:
https://life...exploring.com