How to Take (Some Of) The Stress Out of Flying
Flying can be stressful and overwhelming at times. Delays and unruly weather aside you're about to hurtle through the air in a metal box. Put that way it sounds a bit strange, doesn't it? But don't worry, anxiety around flying is normal and the more you work with yourself the easier it'll become.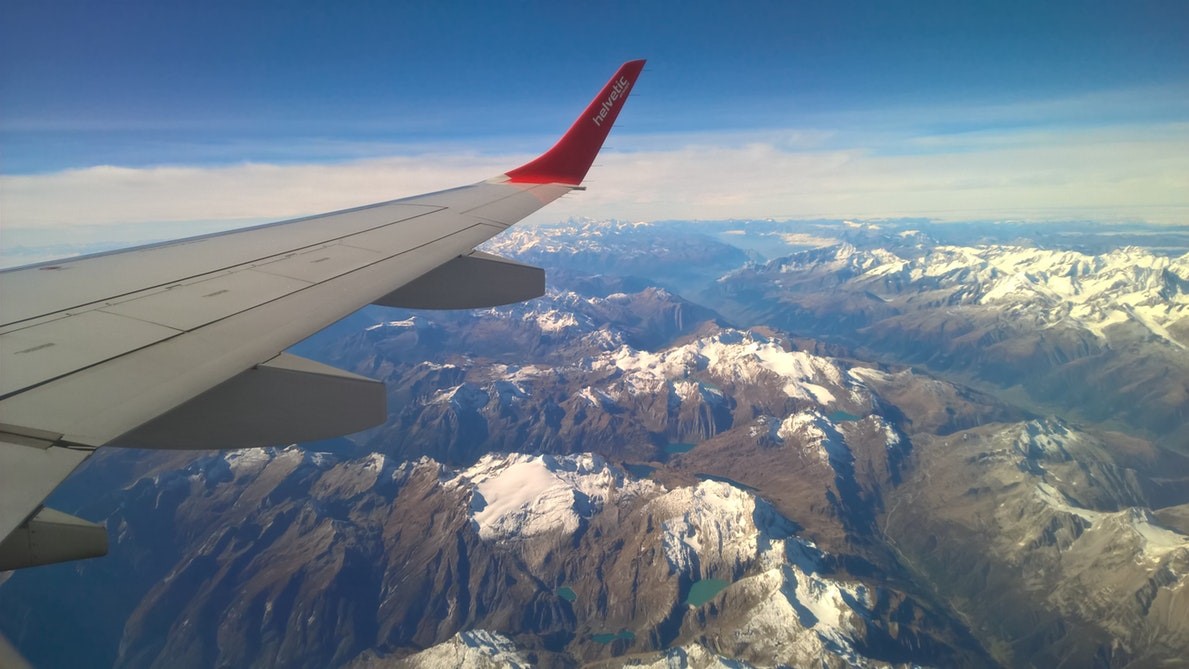 Check out these tips to help reduce your flight stress:
Choose the Seat That's Right for You
Booking early provides you with more flexibility to choose a seat where you will be most comfortable. Whether you prefer an aisle vs. a window seat or prefer to be as close to the front of the plane as possible, booking early will give you the freedom to choose. Pro Tip: If you don't get the seat you want when making a booking, always arrive a little early and talk to the airline about changing your seat. A smile goes a long way, so be friendly to the person checking you in and they may just go out of their way to make your journey a little more comfortable.
Splurge for Long Flights
Long flights can be painful, and though we rarely splurge for first or business class this is one situation where we are willing to make an exception from time to time. A little extra legroom and seat width can go a long way when you'll be sitting for 12+ hours.
Go Carry On Only
One of the most stressful aspects of flying, for many, is dealing with luggage. You have to allocate additional time to check your bags and you'll likely worry about whether or not they'll make it to your final destination. We've lost bags before and it sucks. Going carry on only means saving time while checking in and having peace of mind knowing that your bags are safely tucked away in the compartment above your head. This was just one of the many reasons we opted to go carry on only.
Bring Your Favorite Comforts
Do you have a favorite pillow? Comfy sweatpants? Or an exciting book? Don't forget these delights at home. We love to bring our inflatable pillows along, a great book, and some yummy snacks. Sometimes the little things go a long way when it comes time to buckle up and settle in to a long flight.
Tune Out
Taking a mental step back from what's going on around you can make the flight feel much faster. Some people take sleeping meds, enjoy an inflight adult beverage, or plug in noise canceling headphones. Either way, having a means to relax and tune out the commotion going on around you can go a long way when it comes to having an enjoyable flight.
Snacks
Let's be honest, most inflight meals aren't great... if you're offered one at all. And, if you're anything like us, a little bag of pretzels just isn't going to cut it. We like to pack some of our favorite snacks when we travel and usually bring a meal on board with us if we are embarking on a 3+ hour flight. Sandwiches and burritos are easy to eat without making too much of a mess in your lap and a little bite of chocolate can do wonders for your mood.
Hydrate
This is probably the number one tip on this list. Flying in a pressurized cabin dehydrates you faster than being on the ground. It's always a good idea to drink a lot of water before you get on the plane. Ideally, you should be consciously hydrating the night before. It makes jet lag, flight fatigue, and many other in-flight ailments go away. Bonus points if you hydrate throughout the flight as well. We try and fill up our water bottle after we go through security (assuming there isn't security at each gate) and will ask for refills from the flight attendants if needed.
Move Around
It can be annoying to have to ask the person next to you to get up several times throughout the flight (unless you've got an aisle seat!). However, it is important to get up and stretch your body periodically if you want to hit the ground running once you arrive. We're the awkward couple you'll see doing stretches in the back of the plane midflight. But hey, it makes for great conversations with flight attendants!
Think About the Amazing Experiences Waiting For You
When you're feeling really stressed and overwhelmed by any flying experience try and remember that you are embarking on an adventure. Even on a business trip, there is inevitably going to be something new and exciting waiting for you on the other end of the journey. Stay positive, smile occasionally for no reason, and picture yourself arriving in the new place and you'll start to feel better. It's just the way our brains work.
Stay tuned next week for more #TravelTuesday adventures from our friends, Alli & TJ of Life Is Meant For Exploring. They're a dynamic duo, who have been together for over a decade, out to explore the world one adventure at a time. For more #TravelTips follow them here:
http://lifei...exploring.com