5 Slow-Cooking Soups for Winter
The stockings might be put away, but Winter is here for the long haul. What better way to keep warm than by cradling a hot bowl (or mug, if that's your preference) of soup?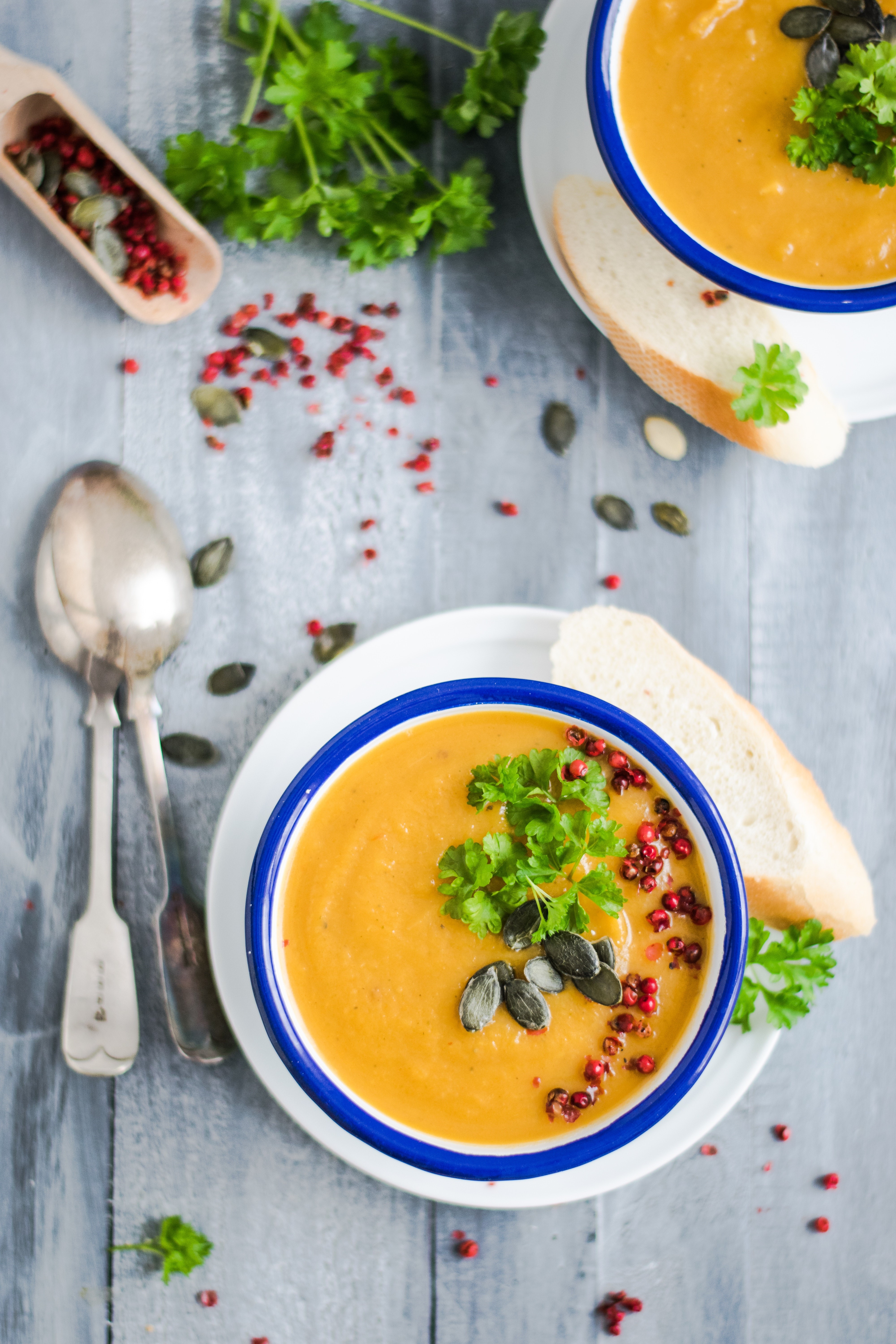 I've watched enough episodes of "Top Chef" to know that a good soup takes time – the flavors, the spices, etc. Proper marinating does not happen in thirty minutes. And that is why the kitchen gods invented the slow cooker. You probably don't have ten hours to devote to cooking every day, but thanks to the slow cooker (which run as cheap as $30 at stores like Target), you can prep your dinner before you even leave the house in the morning.
Here are a few recipes to get you started:
1. French Onion Soup – Did you know that you can caramelize onions in the slow cooker? While this soup might come together in less than an hour, it takes nearly half a day for the onions to caramelize properly. Soup's on!
Get the recipe here:
https://www....ch-onion-soup
2. Lasagna Soup – This is one I like to call a "dump and go" recipe. As in, you dump all the ingredients in the crock pot, go to work, and eight hours later, you've got a fragrant, flavor-packed soup. Be sure to pick up a fresh loaf of sourdough on the way home to go with.
Get the recipe here:
https://www....a-soup/print/
3. Cheesy Broccoli Cauliflower Soup – There are a zillion recipes for broccoli cheese soup out there, but not as many for broccoli cauliflower cheese soup. Even better this creamy, delicious concoction is surprisingly not a calorie bomb! What a way to start the new year.
Get the recipe here:
https://reci...-cheese-soup/
4. Beef Stew – This hearty beef stew cooks completely in the crock-pot all day and is chock full of fall-apart-juicy beef, and tender harvest vegetables. It's the perfect way to warm up on a chilly winter evening!
Get the recipe here:
http://whole...er-beef-stew/
5. Butternut Squash Soup – perfect for all of your vegan or vegetarian needs. This soup is packed full of veggies, so you definitely won't feel guilty when you load up on seconds…or thirds.
Get the recipe here:
https://pump...-squash-soup/
Be sure to package up any leftovers – you can even freeze some soups for the next time the temperatures drop!
Follow us on Facebook for the most recent photos-events-con tests and specials:
https://www....alettealameda