Self-Care: Mind, Body, & Soul
When I moved into my current apartment, I was beyond thrilled to discover that my ensuite bathroom came with a tub. Anyone who knows me, knows that I live for bath time. For me, bath time isn't a luxury, but rather a necessity, a ritual that I take very seriously as part of my regular self-care routine. It's my time (or "me time") to recollect my thoughts and reconnect with myself, physically, mentally, and emotionally. Sometimes, that may include candles and a bag (or two) of bath salts while other times, it means throwing on an episode of "Friends" and breaking open a bag of M&M's (I once read that you can't gain weight in the bath, which I will continue to choose to believe).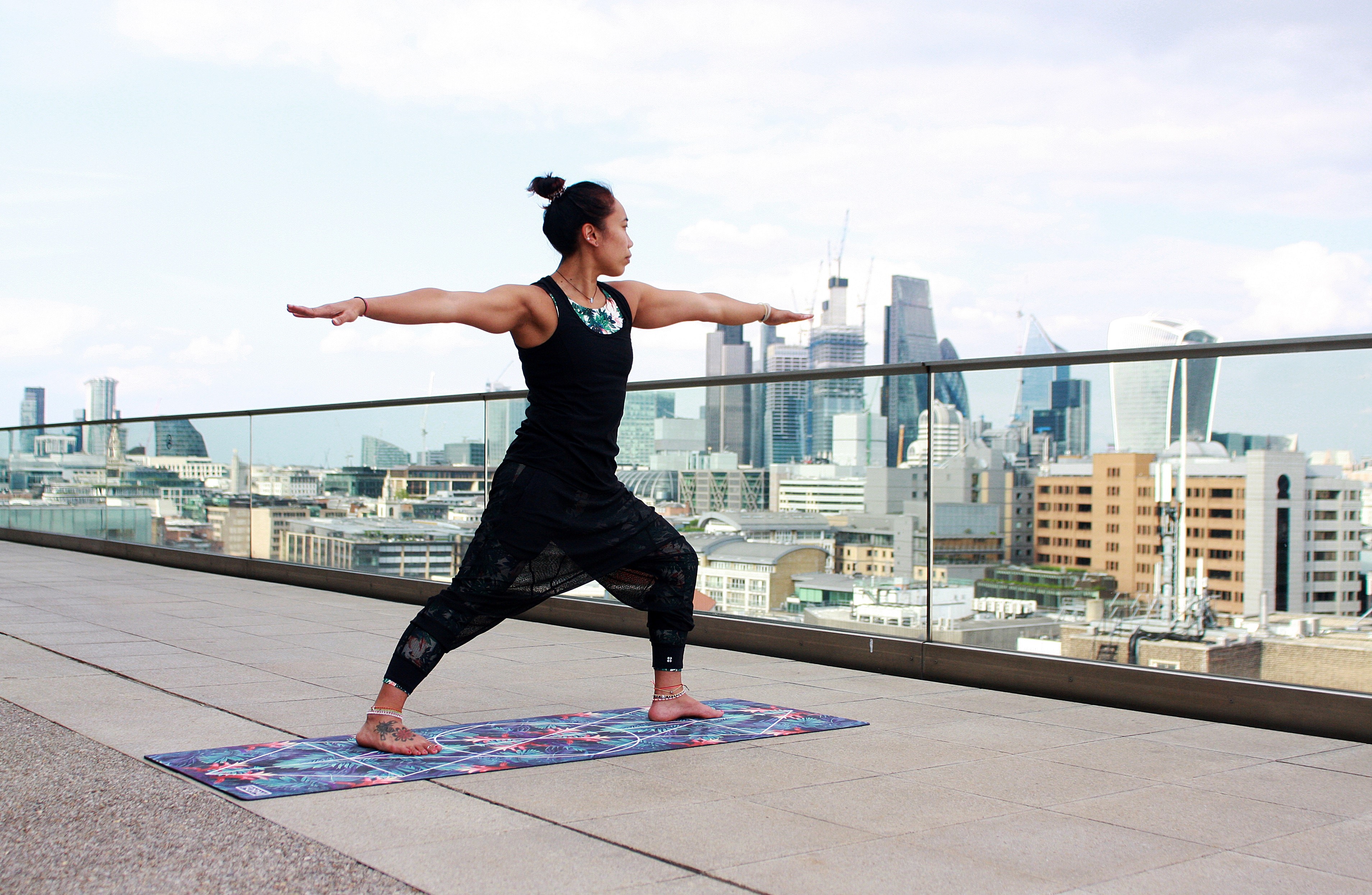 More than anything, I turn to the bath in times of stress.
When work piles up…bath.
When homesickness kicks in…bath.
When I even begin to think about holiday shopping…bubble bath, extra bubbles.
More often than not, when we're feeling stressed or overwhelmed, self-care is the first thing to go, and call me crazy, but I think it's because of our natural instinct to associate self-care with selfish. Who has time for a massage when you've got a work deadline to think about? Why make a healthy meal at home when you can grab a burger and save five minutes? There's always something better/kinder/more important that we could be doing with our time – I blame it on our inherent need to please people – if you do something for someone else, there's some form of validation or reward; if you're only doing something for yourself, what's in it for you?
I spoke with several fabulous female friends, co-workers, and locals and asked them about their self-care practices, how the define the concept, and the overall importance of treating yourself. Finally, I asked them to detail how and when they practice self-care in their own lives – not everyone enjoys bath time, like me.
For some, self-care is a luxury…
"It's treating yourself to a weekly indulgence or when you've had a rough day." – EA, Daly City
"Every once in a while, when I have a moment, I'll take myself on a date, go get a smoothie, or a see a movie alone." – Cindy, Alameda
For others, self-care is a regular part of their routine:
"I think self-care can be easily mistaken for facials and mani-pedis, when really, it's about the whole body. It's making time for yourself to NOT make plans." – Megan, Alameda
"Self-care means that you can't give to others if your cup isn't full first. Because of my work, my boyfriend, my commitments…it is completely necessary for me to take care of myself, every day, in order to serve others." – Katie, Alameda
For some, self-care is a mental practice:
"For me, self-care is trusting myself to make decisions that are right for me." – Jess, Oakland
"Mental health is my number one. More than anything. If my brain can't function the way it needs to, neither can the rest of me." – Tiffany, San Jose
"For me, meditation is huge. I try to set aside time to listen to music and just say nothing. Laying on my bed always helps, too. Even if it's just for five minutes before work." – Mari, Berkeley
"I take care of myself spiritually. I make the time to go to Temple." – Hasan, Oakland
While others prefer something a bit more…tangible:
"I pour myself a glass of wine and watch Gilmore Girls on my worst days." – Shar, Piedmont
"I like put away ten bucks a week. I save up "fun money" for a trip or outing, because I deserve a vacation." – Michelle, Alameda
SEVERAL people find solace in exercise:
"My main form of self-care is yoga six days a week. It brings calmness, lets me essentially wipe the slate clean after a long day and helps me handle difficult/stressful situations and choices off of the mat." – Alejandra, Alameda
"I calm myself down on the regular by doing some easy exercises - push-ups, squats, stretching, etc."– Didi, San Jose
"I love to walk literally everywhere, and have found that if I'm having a terrible day, taking a nice long walk will help me think over my troubles and reverse my mood." – Sammy, Alameda
Some people appreciate the comfort of others:
"Talk it out – talk with friends, talk with families, talk, talk, talk. It can help promote empathy, compassion, and understanding." – Justine, Oakland
For some people, food is not the answer:
"I try not to use food anymore because I stress eat and it gets a little wild, so wine and my blanket will suffice" – Bridget, San Francisco
"I try to step back and see what the problem is. It usually has to do with the food I'm eating – they can throw me off." – Ella, San Francisco
While others love to indulge in something tasty:
"I think it's important to let yourself off the hook. Some days, I'm going to drink a ton of water, eat clean, get plenty of exercise and accomplish a lot. Some days, I'm going to binge watch Netflix, eat Doritos and have a couple of margaritas." – Mo, Benicia
Stress is a part of our lives. Where there's love (for school, for work, for family, for friends), there's bound to be pain. It's how you approach the pain, the stress, that really counts. All you can do is budget in some YOU time!
Reminder: Follow us on Facebook for the most recent photos, events, specials and contests:
https://www....alettealameda