Travel Tuesday Presents: Visiting SE Asia On A Budget
So many people ask us how we were able to quit our jobs and afford to travel non-stop for 14 months around SE Asia. And the biggest surprise they have is not some secret formula or travel hack, but the plain and simple fact that traveling is just not that expensive.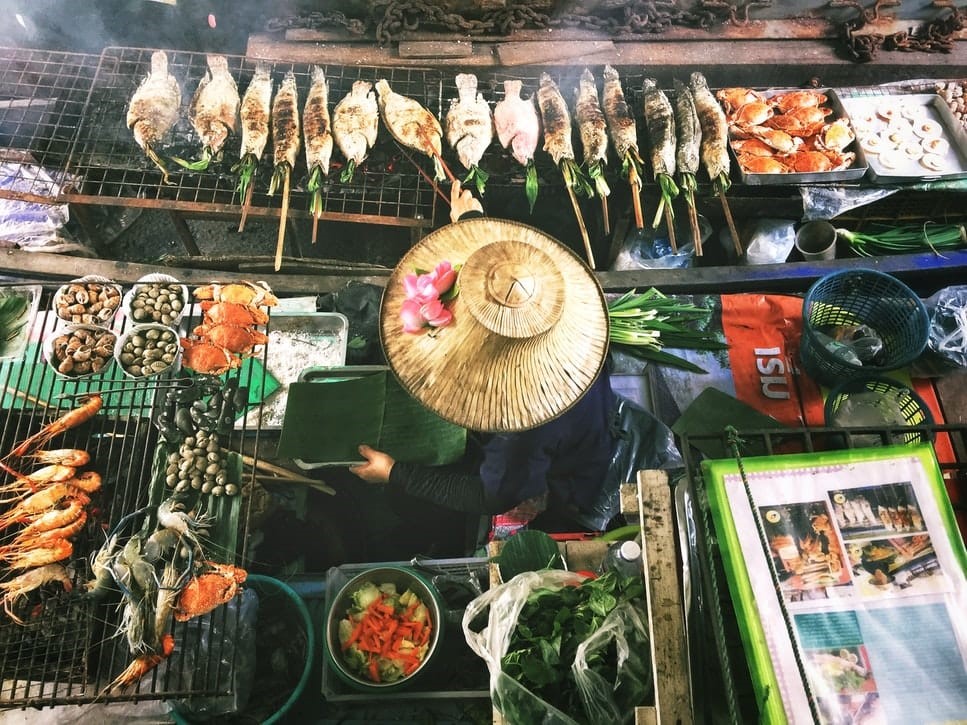 You're probably thinking yeah right man, we all know traveling is not cheap. And to that I will say ok, let me rephrase that just a bit: traveling is just not that expensive, if you don't want it to be…
The truth is that we saved money by quitting our jobs and relocating to Asia for 14 months… I of course do not mean that we didn't spend anything or that we continued to make more than we were spending while we traveled. However, if you total up our cost of living at home and compare it to our average cost of living while traveling… we spent less than half of what we would have back home. And that includes all of our flights and visas too!
How Can I Make This Happen?
Save Up First
Unless you have a way to continue to earn money while you travel, you'll want to start putting money away to fund your trip now. Set a realistic goal for yourself and track your spending every day. Every dollar makes a huge impact on your ability to travel longer.
Negotiate!
You will learn to become a comfortable if not seasoned negotiator if you want to get the best deal (which we define as a win-win for us & the vendor). A general rule to follow is the first price you hear is never the actual price and try to get at least 30% off, if not more. Be sure to research what the culture around negotiation is in the country you are visiting and remember to have fun with it. Shop owners and vendors will be more likely to knock down the price if they are enjoying the negotiation with you.
Shop Around
Always be willing to walk away from an item or an offer someone is making to you. Often it is easy to get sucked into buying something from the first place you stop. However, if you can step away from a sale you will give yourself more leverage when it comes to negotiating and more potential to stumble onto a better deal down the road.
Use Checking Account With No ATM Fee's
One expense that adds up quickly and is totally avoidable are the fees you will have to pay to ATM's and money changers IF you don't have a card with no ATM or foreign transaction fees. We use Charles Schwab. It's easy to set up and literally saved us over $1,000 over 14 months on the road.
Use Public Transport
Taxis add up fast. Do your research, ask for help, and learn how to navigate the public transportation systems in the places you visit. We had some of the most fun on busses and trains with locals. Not only will you save money but you'll have an adventure along the way!
Eat On the Street
In most of Asia, street food is king. It may be intimidating at first, but the food won't kill you and will probably end up surpassing all expectations once you taste it. Our favorite part of traveling in Asia was eating street food. It is delicious and incredibly cheap. One can eat like a king for a few dollars a day in most Asian countries.
Travel By Land Or Fly Smarter
If you plan to move from country to country a lot, then it can often be much cheaper to take a bus or train than it is to fly (though be ready for some long and uncomfortable journeys). These experiences can be worthwhile and will definitely save you money in the long run.
That said, we usually opted to fly throughout our trip and scored some incredible deals on flights in the process. We recommend leaving your itinerary completely open. This will give you the freedom to hunt for the cheapest possible flight. We would usually wait until we were ready to book tickets to decide where we were going next. From there, we'd go wherever the cheapest flight took us. We found Skyscanner.com to be the most useful tool for finding cheap flights around Asia.
Don't delay, it is time to start making those travel dreams a reality. As always, if you have any travel questions please reach out to us @lifeismeantforexploring ☺
Stay tuned next week for more #TravelTuesday adventures from our friends, Alli & TJ of Life Is Meant For Exploring, a dynamic duo, who have been together for over a decade, out to explore the world one adventure at a time. For more #travel tips follow them here:
https://life...exploring.com
Reminder: Follow us on Facebook for the most recent photos-contests-events and specials:
https://www....alettealameda