Travel Tuesday Presents: Safety Tips
For most travelers, safety is a major concern. The world is a big and dangerous place, right?
From our experience, no. The world is in fact filled with far more kindness than we give it credit for. Even so, there are some simple precautions that every traveler should take to ensure that they are safe while traveling.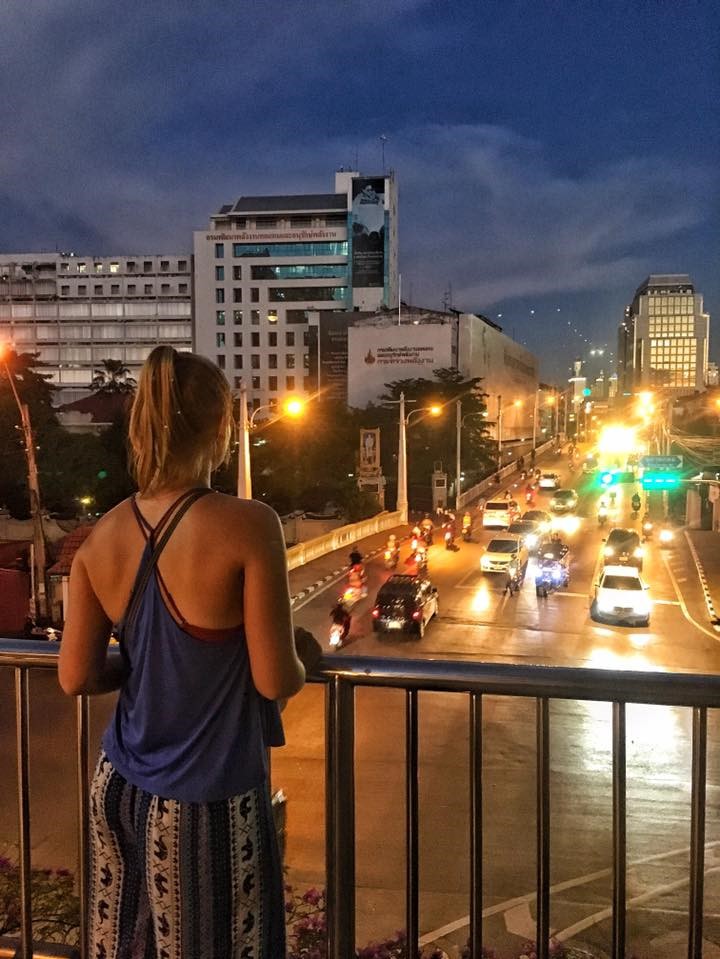 Write Down Your Hotel Address In The Local Language
Long before we started traveling together, Alli worked for a company that sent their employees all around the world on business trips. One thing they would always recommend was to carry a business card or note that lists your hotel name and address in the local language.
It's one thing to think you know where you are staying, but you never know where you are going to end up or what language barriers may be present. It is very helpful to be able to just hand over the card and say take me here please should you ever need to. Luckily many hotels have business cards with this info already printed for you, but if not, be sure to ask them to write it for you before you leave the hotel.
Lock Up Belongings
This seems obvious, but we have met many a traveler who left their hotel for the day only to return to find their laptop or other valuables missing from the bed where they had left them. The first step to avoiding theft from your hotel is to avoid drawing any extra attention to your expensive items like laptops and other gadgets.
At the very least, we always lock up our valuables in our bags. One step better is to lock them in a safe or locker if your hotel offers them. We have even left certain items with the hotel staff when there was no better option. We only recommend this at reputable establishments and be sure they provide you with a receipt of your goods!
Never Take All of Your Money Or Credit Cards With You
We're sure you've heard the saying "don't put all of your eggs in one basket" before. Well, the same principle applies to what you carry on you while traveling. Whenever we are out for the day we never take more than one credit card and debit card with us and only take a reasonable amount of cash to cover our costs for that day.
In SE Asia, which is predominantly a cash society, we didn't carry credit cards unless we were going out for a fancy dinner (many places didn't accept them, or charged a tall percentage). And, we didn't carry debit cards unless we knew we needed to top up at the ATM. After our ATM adventure we'd typically stop back at the room to drop off the bulk of the cash we'd pulled off before heading out to explore some more.
We have heard many a horror story about solo travelers and other couples who were robbed and lost every important item they had. We're talking cash, all their credit and debit cards, passports, phone… everything. If that happens you're going to have a rough couple of days trying to piece together all the information you need to get back on your feet. Wire transfers are not easy to coordinate in many parts of the world and you may end up having to rely on the generosity of strangers to get you through.
Register With Your Embassy
It is always a good idea when you are traveling to keep your friends and family in the loop. Keep them updated on where you are and where you are planning on going next just in case something happens. We take this one step further and turn on our location services for our parents to see where our phones are anywhere we go in the world 24/7. No, they don't check it all the time but it's an easy way to keep people in the loop 
What many people neglect to do however, is to register your whereabouts with the US Consulate (or other countries consulate if you're not from the US) before going abroad. This provides added security and can help facilitate contact with your friends and family in the event of an incident. For us, one of the biggest reassurances this provides is that the US consulate will know that you are in the danger zone in the event of a natural disaster or other dangerous situation.
Trust Your Gut
The beauty of traveling is that you realize that the world is not such a dark and dangerous place after all. People will help you. People will be kind. However, that does not mean that you should trust every person or situation that you encounter. Sometimes, people are merely acting friendly to set you up.
Always trust your gut. If something doesn't feel right, then it is better to step away from it than to risk putting yourself in an uncomfortable situation.s
Do your research ahead of time, read about common scams and how they are carried out. Ask your hotel staff if there are certain things you should watch out for or places that you should not go. Often, it is when travelers get lured into a sense of confidence and comfort that they become careless and turn a blind eye to a situation that presented many red flags
Stay tuned next week for more #TravelTuesday adventures from our friends, Alli & TJ of Life Is Meant For Exploring, a dynamic duo, who have been together for over a decade, out to explore the world one adventure at a time. For more #TravelTips follow them here:
https://life...exploring.com
Follow Us on Facebook for recent photo's, contests, events and specials:
https://www....alettealameda