Why I Relay…for Life
Chances are at some point, you've been affected by cancer. Maybe you've lost someone, maybe you've supported someone through their fight. Maybe you're a fighter yourself and hopefully, a soon-to-be survivor. Not to get too emotional, but I've been lucky not to lose anyone to this dreaded disease, though I've known several incredible women who have fought for years, some as early as children. That was, up until about eight months ago, when a dear family friend and esteemed Alameda educator, Judy Sanderson, passed away.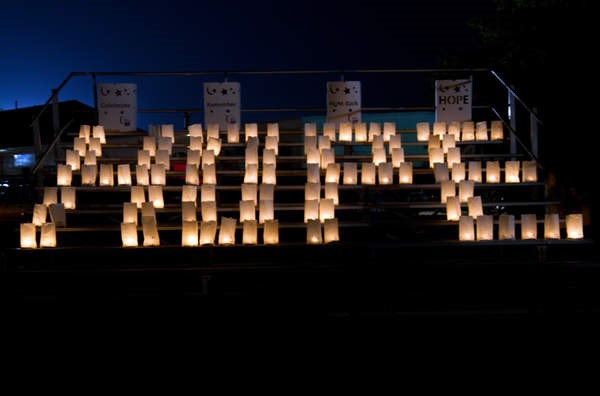 Judy was a Kindergarten teacher at Bay Farm School, but more than that, she was an institution. A representation of the school and all it represents – family, unity, and community. For as long as I can remember, as long as Bay Farm School has been around, Judy was around. Until one day, she wasn't.
Through Judy's battle and my best friend Erin's bout of leukemia and my grandmother's touch of breast cancer, I've been nothing short of amazed by these ladies' strength and determination. They inspire me to take action against this "cheating, sly, conniving bloody diseases that is cancer" (courtesy of Helen Mirren in Calendar Girls) as well as appreciate every moment I'm given – you never know when it could be the last.
And how might I take action, you ask? Sure, Helen Mirren volunteered to "run round Skipton market naked, smeared in plum jam, wearing nothing but a knitted tea cozy on her head and singing 'Jerusalem,'" but that just sounds messy. Instead, I choose to walk. I choose to Relay…for Life.
This Saturday, June 9th, I'll be walking round the clock with Team "What Would Judy Do?" as we walk to raise awareness for the fight against cancer, fundraise for the American Cancer Society, and most importantly, honor the lives of those we've loved (and sometimes, lost) who have encountered cancer. It's never too late to join the fight and it's not too late to sign up for this year's Relay for Life event at Encinal High. Walk one lap. Walk one hour. Walk one day. It's up to you! All I'm asking is that you consider an alternative to you weekly Zumba class. Whether you choose to attend, participate, or simply donate, know that it won't be in vain. Know that you won't be alone, either.
23 teams and over 100 individuals are scheduled to walk, and I have to say, I've never felt more excited to be a part of a team – and I'm not just talking about Team "What Would Judy Do?" This team is much bigger than that. This cause is much bigger than that. So, strap on your knitted tea cozies ladies and gentleman – we've got some walking to do. We love you, Judy!
For more information:
https://secu...acsevents.org
Follow us on Facebook for the most recent photos-contests-specials and events here:
https://www....alettealameda