P.S. I Love You, Pumpkin Spice
Deck the halls with lots of pumpkin, la la la la la la la la la
Tis the season to be…spicy, la la la la la la la la la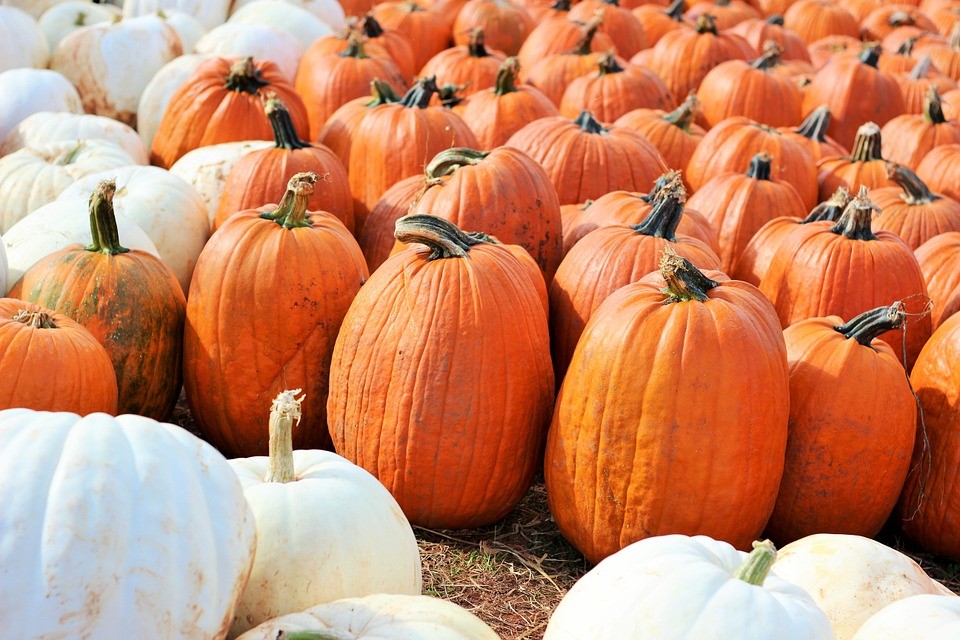 Every year, basic bitches around the world (myself included) await the day when our beloved pumpkin spice calls us home… to Starbucks. And while I full heartedly encourage everyone to indulge in the PSL classic, I must also mention that Starbucks has NOT cornered the pumpkin spice market. From coffee to Pop-Tarts, pumpkin spice comes in many shapes, sizes, and quantities. Better start stocking up now!
For alternative coffee beverages…
Try Peet's! Chances are, you're probably already a Peet's or Starbucks coffee drinker, especially if you live in Alameda, where we've got one on each corner…literally. Spice up your life with either a pumpkin chai latte or a vanilla cardamom latte, both available hot or iced. It's a nicey-spicy alternative to the traditional PSL (and definitely for those who like it a little less sweet).
For the truly zany pumpkin addicts…
Extra! Extra! Read all about it – Extra pumpkin spice gum. That's right – pumpkin spice flavored gum, seasonal edition. It's one of those things that really makes you wonder…about the future of our society. This is what we've come to. Other zany pumpkin/pumpkin spice options include Pumpkin Spice Jell-O pudding mix (though I guess that could turn out okay), Sparking Pumpkin Spice beverage (ala sparkling apple cider), and pumpkin spice flavored Kahlua (because, no). All of these items are available at your local grocery store, though you may not see them out until later in September.
For the breakfast lovers…
Who says you can't eat pie for breakfast? I am all about the idea of incorporating pumpkin spice into my morning, and it all starts with my favorite food of all: donuts. If you're one of the lucky few that have access to a Dunkin Donuts, they've already rolled out their pumpkin beverages and treats. The pumpkin donut is a MUST. Other breakfast items include pumpkin spice cream cheese, brought to you by Philadelphia, pumpkin spice Coffee-mate coffee creamer (I hoard these through the holiday season), and pumpkin spice Cheerios – once again, all available at your local grocery outlet.
For pumpkin on the go…
Two words: Jamba Juice. I haven't seen it hit stores just yet, but last Fall, the smoothie chain rolled out a ridiculously amazing pumpkin smoothie. Be on the lookout! For health nuts, MaxPro Elite stocks a pumpkin spice protein powder and you can find a pumpkin kombucha at most Sprouts locations. I mean, it's not for me, but I'm not here to judge…
For the sweet stuff…
I know, I know. Pumpkin spice anything is already sweet enough, right? Wrong. I'm betting that your local bakery, café, coffee shop is stocking something pumpkin-y as we speak, and if not, it's only a matter of time. In the meantime, head to the nearest Trader Joe's, because if they're stocking half of what they had on the shelves this time last year, Pumpkin Nirvana is right around the corner.
Please share any and all suggestions you might have for pumpkin spice goodies. We're obsessed…I mean, impressed.
Reminder: Follow us on Facebook for the most recent photo's, contests, events and specials:
https://www....alettealameda