Travel Tuesday Presents: 3 Packing Mistakes You're Making & How to Avoid Them
Some of us love packing, and some of us despise it with a passion. To be honest packing was never something we looked forward to. In fact, it was downright challenging at times. If you are in the same boat and find it hard to pack for a trip, check out these 3 mistakes you're probably making. And, even if you're a pro you might learn something new.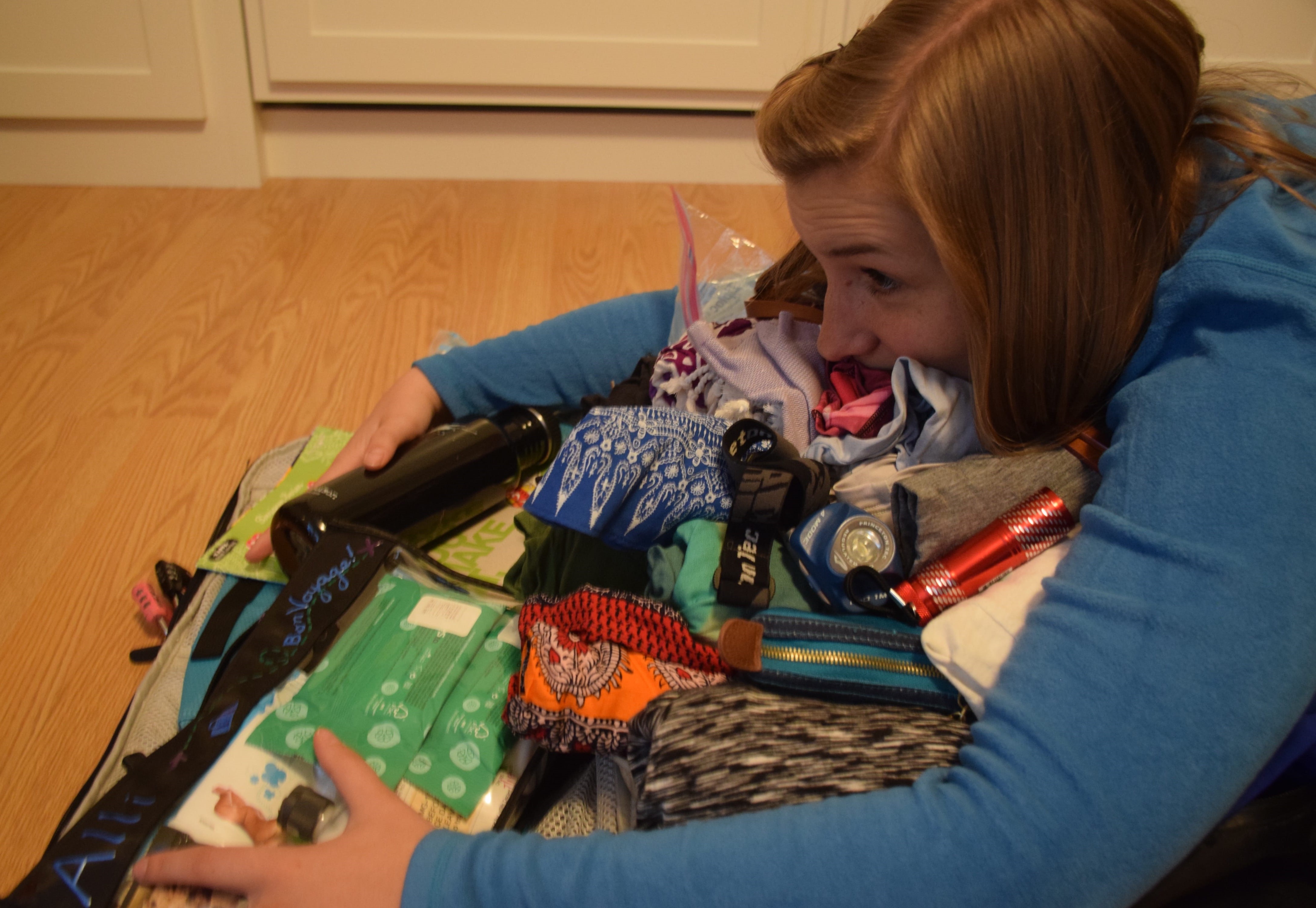 1). You Try Packing Everything You Own
Going on vacation, a long-term trip, or gallivanting around to see friends and family is exciting. You'll likely want to be prepared for anything. Drinks at a fancy bar? Hiking in rain or heat? Hopping on a boat or stand up paddle boarding down a river? Life has so many options and you want to prepare for as many as possible. Before you know it, you have all your clothes pulled out as you sit on your bag trying to make everything fit!
Solution: Figure Out Versatile Essentials & Pack Those
Even if you don't know exactly what you'll be doing you can figure out enough to pack the perfect bag. Start by looking up the weather… hot and sunny? Cold and rainy? Keep this in mind and pack appropriate layers. You know yourself best, think of some activities you might do (if you're visiting friends think of ones you'd like to do together) and see what clothing you might need. From there, pick out versatile pieces that matches the weather and your potential plans.
2). You Pack Everything in One Big Compartment & Can Never Find Anything
"Honey can you pull out my thin, blue sweater?". These words seem totally innocent until you realize that said blue sweater is buried at the bottom of your bag and you'll have to pull everything out to find it. Get ready to dive in!
Solution: Use Luggage With A Few Pockets & Make Packing Cubes Your Best Friend
Our favorite bags are Tortuga Outbreakers (urban backpacking bags). They have multiple compartments and open like a suitcase, but are actually hard core travel backpacks! This makes pulling things out a cinch. Plus, we have one more tool up our sleeves – packing cubes.
Pack similar type/weight clothing together (sweaters and warmer layers in one, shorts and tanks in another). Or, pack your packing cubes by outfit types (fancier, casual, outdoorsy, etc.). Even if you have a top-loading bag – you'll be able to find things much more easily. Simply pull out the correct packing cube and don't worry about opening the others ☺
3). You Get Sucked in By Travel Gadgets
As the excitement of travel builds you'll want to make sure you've got the gadgets you need. Maybe you'll research some of the latest "must haves" and start ordering stuff off of Amazon. Before you know it… your travel gadgets are taking up the entire bag!
Maybe you're a fan of airplane pillows, portable cocktail kits, and foot warmers for freezing airports?
Perhaps squeeze pods for toiletries and portable washing "machines"?
Maybe power strips and adaptors, sand-less beach mats and totes, or any number of other things?
The point is, the list can go on and on. There will always be some awesome gadget promising to solve all of your problems. The truth is, all you need to travel is a toothbrush and a sense of wonder. The rest will take care of itself… Some gadgets are nice though, so….
Solution: Figure Out a Few Tried and True & Forget the Others
Instead of deciding that you need every gadget, figure out what would be the most helpful and what you'd use the most – bring that! One of our favorites is the portable washing "machine". We always travel with The Scrubba Bag. It's great for doing laundry and doubles as a dry bag. We also like to have a power strip with plugs and USB ports, as well as adapters to make sure we are charged and ready.
What is important to you will be different from what matters to us or anyone else. Pick clothes, bags, and gadgets that will make your life easier and stick to the bare necessities. That's all you need!
The less your bring out with you, the more room you have to bring cool stuff home with you.
Stay tuned next week for more #TravelTuesday adventures from our friends, Alli & TJ of Life Is Meant For Exploring, a dynamic duo, who have been together for over a decade, out to explore the world one adventure at a time. For more #travel tips follow them here:
https://life...exploring.com
Reminder: Follow Us on Facebook for the most recent photo's, events, contests and specials:
https://www....alettealameda