The Best Beaches in Oregon
Boasting over 360 miles of pristine coastline, it's no wonder that Oregon has plenty of amazing beaches to explore. Though less popular than some of its Southern neighbor's beaches in California, don't discount the beach opportunities in the Beaver State.
With an abundance of state parks and superb surf spots, there's a full spectrum when vacationing along the coast in Oregon. With so many people traveling these days it can be hard to find a special place to relax. Luckily, Oregon's beaches are rarely crowded, and you can explore to your heart's content without running into a hoard of beach goers. Here we've selected four of Oregon's best beaches; just try and keep them a secret!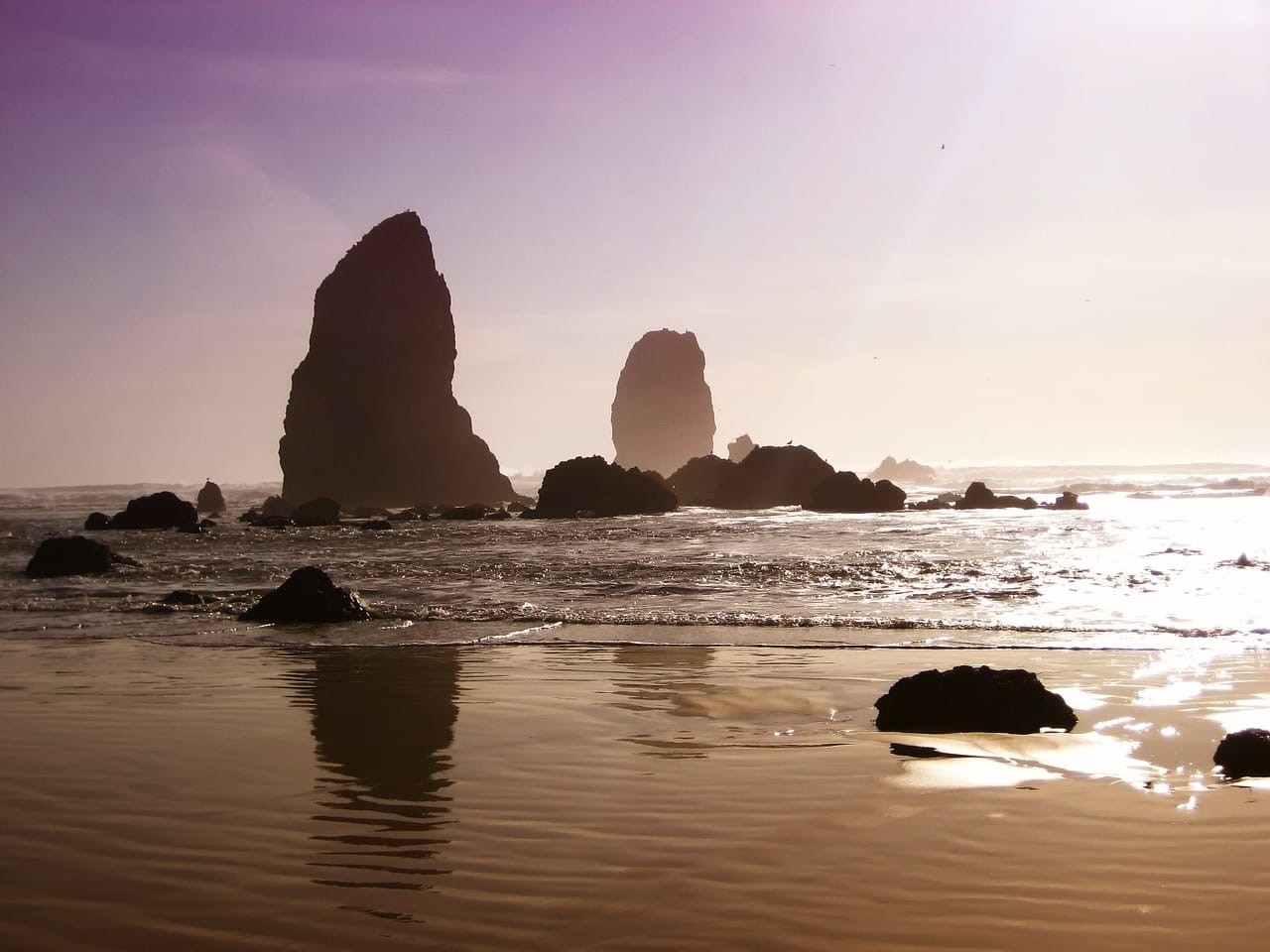 Bandon State Natural Area, Oregon
Bandon is a perfect beach getaway for the beachcomber in search of rocks and shells, the explorer seeking wanderlust, the artist seeking inspiration, or the dreamer sleeping inside all of us. Located along Bandon's Beach Loop Road, it's easy to find a secluded spot at this 879-acre state park. There are several locations with beach access, picnicking and unsurpassed views. Mighty sea stacks decorate the shoreline and, together with the grass-covered dunes, they create an idyllic scene that will leave you with a sense of wonder and awe at what it means to explore the great state of Oregon. This is a great spot for taking long walks and galloping along the seashore on horseback. Keep an eye out for the resident seals basking in the sunshine.
Otter Rock and Devils Punch Bowl State Natural Area
Otter Rock and Devils Punch Bowl are two of the most popular landmarks on Oregon's coast. Home to a unique sandstone bowl formation which was formed due to the collapse and union of two caves, Otter Rock and Devils Punch Bowl is a must-stop on the Oregon coast. Nothing but beautiful sea life, and surreal rock formations. Starting in late December and early January, the waters become a hotspot for the cyclic gray whale migration, and you can usually spot a pod of whales migrating North from the rocks. To enjoy the sandstone bowl formation or spend the day exploring the tide pools, make your way down the Marine Garden's Beach trail. The best time to experience the marine life will be at low tide, but some prefer to see the bowl full at high tide. Either way, prepare to be amazed by this incredible work of art created by mother nature herself.
Cannon Beach
Cannon Beach is a small coastal city in northwest Oregon. It's known for its long, sandy shore perfect for strolling down the beach. The most iconic landmark here, Haystack Rock is a seasonal haven for tufted puffins (what a sight!). The rock towers over the ocean's water and offers a unique photo opportunity for all of you photographers out there. Nearby Hug Point has sea caves and waterfalls cascading down onto the sand below. Further south is Arcadia Beach, with tide pools and a picnic area perfect for a lunch stop as you make your way further down the coast. It's no wonder National Geographic listed Cannon Beach as one of the 100 most beautiful places in the world in 2013. Not to mention the city's many art galleries, restaurants, boutiques, and oceanfront lodging that make Cannon Beach an ideal coastal vacation getaway.
Harris Beach State Park
This State Park along the coast is famous for its soft sandy beaches, scenic rock formations, colorful tide pools, outstanding bird watching, and abundant marine life. A visit to Harris Beach State Park just a short drive outside of Brookings, Oregon offers one of the most breathtaking views on the Oregon Coast. There's a campground with sites right on the bluff overlooking Harris Beach down below. The campground is well maintained and offers all the facilities you need for a comfortable stay. The accessibility combined with the miles of sandy beach makes Harris Beach a perfect playground getaway for any nature-loving family.
Stay tuned next week for more #TravelTuesday adventures from our friends, Alli & TJ of Life Is Meant For Exploring, a dynamic duo, who have been together for over a decade, out to explore the world one adventure at a time. For more #TravelTips follow them here:
https://life...exploring.com