8 Simple Stretches for the Office
For those of us who are "lucky" enough to endure an office or desk job eight hours a day (or sometimes up to ten), stiffness sets in around the three-hour mark. Work-related disorders aren't just limited to heavy manufacturing or construction. They can occur in all types of industries and work environments, including office spaces.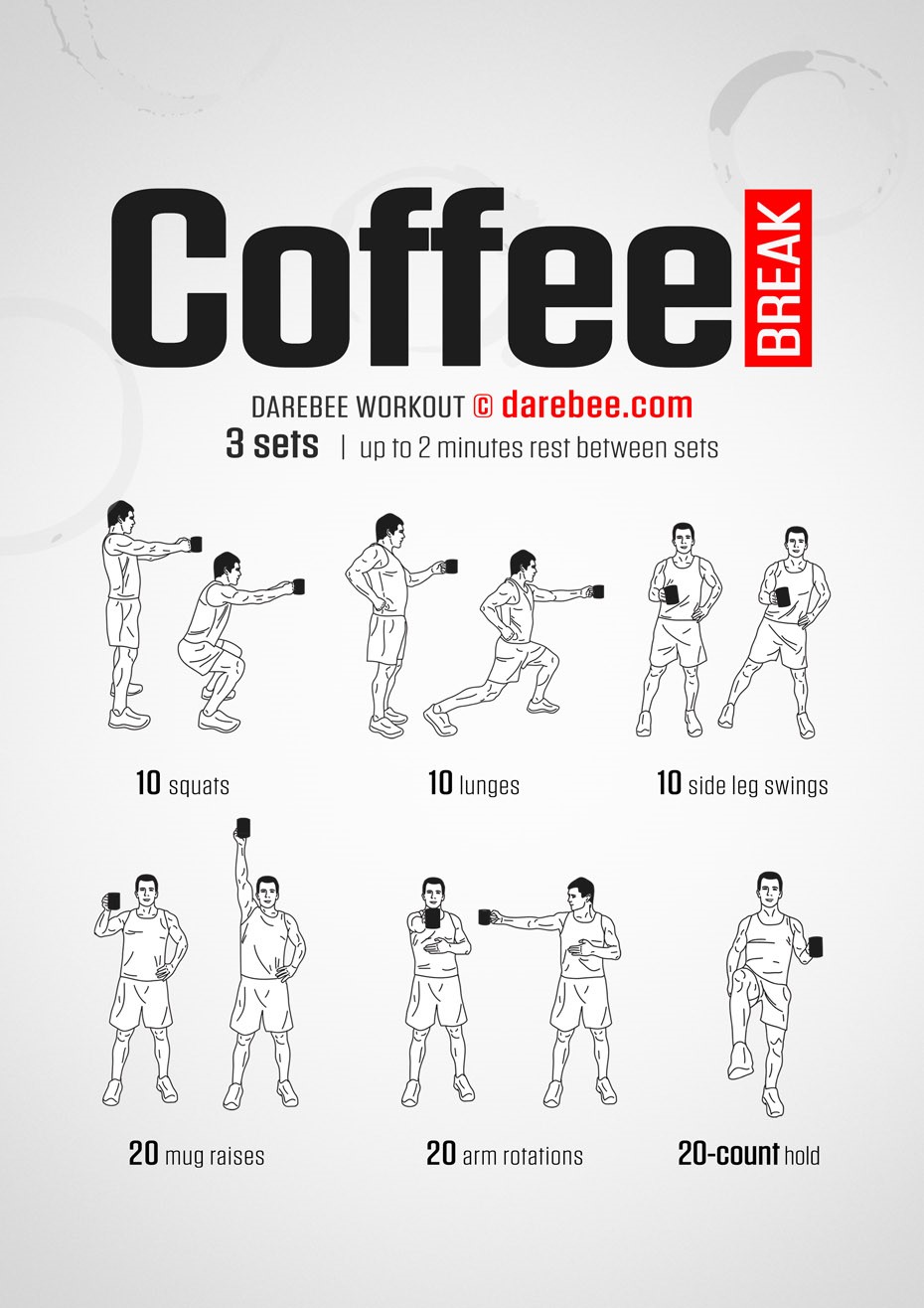 Staying in one position while doing repetitive motions is typical of a desk job, but more importantly, can lead to injury. Don't let the comfy chair fool you! In fact, an analysis of job industry trends over the past 50 years revealed that at least 8 in 10 American workers are "desk potatoes." Hence, the importance to get up off of that thing, even if it's just for a few minutes every few hours.
The good news is that moving or stretching is a buildable habit. So, next time you're feeling a bit fidgety and you've got five minutes to spare, try some or all of these simple office stretches. I guarantee that the slight twinge of embarrassment you might feel doing yoga in the office will be well worth the stretch…
1. Overhead Stretch - This one should be easy, as it's a natural stretch that we all do when we're feeling a bit stiff and tired. Simply raise your arms above your head, interlock your fingers and push away from yourself.
2. Lunges - Squats and lunges both use glutes, quads and hamstrings. However, a single leg exercise, such as lunge, activates more of the gluteus medius muscle for stabilization on one leg. Leaning forward in a lunge means more work for glutes and hamstrings and thus, more stretch (assuming you're not wearing skinny jeans to work).
3. Forward Bend - Stand several feet behind your chair. Raise both arms overheard and 'hinge' forward from your hips, keeping your back straight. Hold on to the back of the chair to keep steady for a few second, then rise back up to stand straight.
4. Spinal Twist - Keeping seated with your knees in line with one another, place your left hand on your right knee and twist your entire upper body to the right, looking behind your shoulder. Hold, then twist back and repeat on the other side. This keeps your spine flexible.
5. Shoulder Shrugs - Seated or standing, lift the shoulders up towards the ears, squeezing them as hard as you can. Hold for 1-2 seconds and roll them back as you relax down. Repeat for 8-10 reps and then roll the shoulders forward.
6. Upper Back Twist - Seated or standing, stretch the arms straight out and rotate the hands so that the palms face away from each other. Cross the arms so that the palms are pressed together, contract the abs and round the back, reaching away as you relax the head. Hold the stretch for 10-30 seconds. If twisting the arms doesn't feel good, simply lace the fingers together.
7. Seated Hip Stretch - While seated, cross the right ankle over the left knee and sit up nice and tall. Gently lean forward, keeping the back straight and reaching out with the torso until you feel a stretch in the right glute and hip. Hold for 10-30 seconds.
8. High Kick - While sitting, extend one leg and hold for 5 seconds. Then try and lift that leg as high as it can go and hold again for 5 seconds. Be careful not to kick the desk or any coworkers in the process.
When in doubt, it doesn't hurt to get up and take a walk to the coffee machine…and maybe lunge your way there.
For more information here is a great resource:
https://www....t-your-desk#1
Remember to follow us on
https://www....alettealameda
for the most recent photos's and updates.