3 New Year's Resolutions to Make Travel a Reality in 2019
People are always shocked when we tell them we traveled for 14 months without working or earning any money. The answer to how we were able to afford it is usually even more shocking… We stopped buying coffee.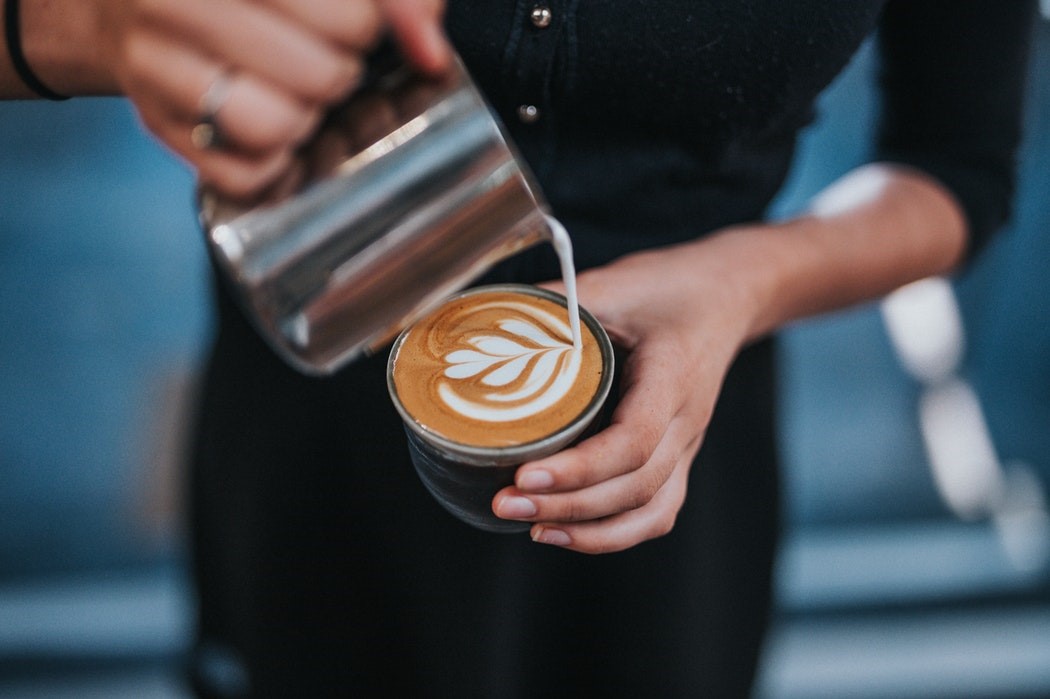 1. Less Coffee More Saving
Ok, that wasn't 100% of the solution, but it really is that simple.
The truth is that it's the little pleasures that we indulge in on a daily or weekly basis that eat up a huge portion of our disposable income.
A $3 cup of coffee a day for 365 days is almost $1,100 dollars a year, and that's if you're not splurging on a $5 Venti mocha cookie Frappuccino.
The reality is that the cost of your daily coffee can buy you a roundtrip ticket to anywhere in the world.
The same can be applied for going out on the town or eating out.
We stopped frequenting our favorite bars and restaurants every week and started enjoying meals and drinks at home with a few friends for a fraction of the cost.
2. Set SMART Goals
SMART stands for Specific-Measurable-Attainable-Relevant-and Timely.
If your goal is to take a 2-week vacation to the Bahamas in December, then how are you going to make that happen?
The "2-week vacation to the Bahamas in December" part is only the first step (the "S" for Specific). Now you need to figure out what Measurable, Attainable, Relevant, and Timely accomplishments you need to achieve to make that happen.
You will probably need to save up some money to make that happen, so go and research how much it's going to take.
Measure your current spending and figure out where you can start putting some extra cash away to make your goal a reality. Is eliminating a coffee a day going to cut it?
Don't just measure the amount, measure how long it will take (Timely). If you need X amount of money and have Y amount of time to save it, then divide X by Y and ask yourself if that is an Attainable amount for you to save. If the answer is yes, then get to it!
If the answer is no, then you will need to find other areas besides your daily coffee (or whatever the equivalent item is to you) to start saving.
Of course, there are other relevant things to consider such as how you are going to negotiate the time off? Who's going to watch the dog (or plants)? When is the best time to buy flights to save the most amount of money?
The earlier you start the conversation the more attainable it is going to be to get what you want. Think of the Timely part as being the shortest Attainable amount that it will take to get what you want.
3. Take Action Today
Things happen when you take action.
We started our travel journey by creating a vision board that we put up on the wall right in front of our bed. We woke up every single morning and without even thinking about it our dreams and goals would be top of mind throughout the day.
It is so easy to lose sight of what you really want when you get caught up in the hustle and bustle of your daily routine. It may seem silly, but we truly believe that this simple arts and crafts project changed our lives forever.
It reminded us to skip the trip to Starbucks and forgo ordering takeout when we got home from work. Instead, we would go to the grocery store and make it ourselves.
We did the research and figured out exactly how much money we wanted to have before we left and measured what it was going to take to make that happen. From that point on we tracked our expenses on a weekly basis and made adjustments when we weren't meeting our savings goals.
It was hard at first, but like most things it got easier with practice.
There's one other thing that most people were never told. We call it "Our Big Travel Secret"... we bought our one-way plane tickets before we had enough money or had quit our jobs. In fact, it was months before.
Maybe not the smartest move for everyone, but it set a clear expectation that this was going to happen. There was no turning back, and we had to follow through to not lose the big investment we made on the tickets.
Ultimately, it became the greatest decision of our lives.
Happy New Year and get out there and travel!
Follow us on Facebook for the most recent photos-events-contests and specials:
https://www....alettealameda