National Hispanic Heritage Month
September 15 to October 15 is National Hispanic Heritage Month
We are proud to join in paying tribute to the generations of Hispanic Americans who have positively influenced and enriched our nation, the Greater Bay Area and society.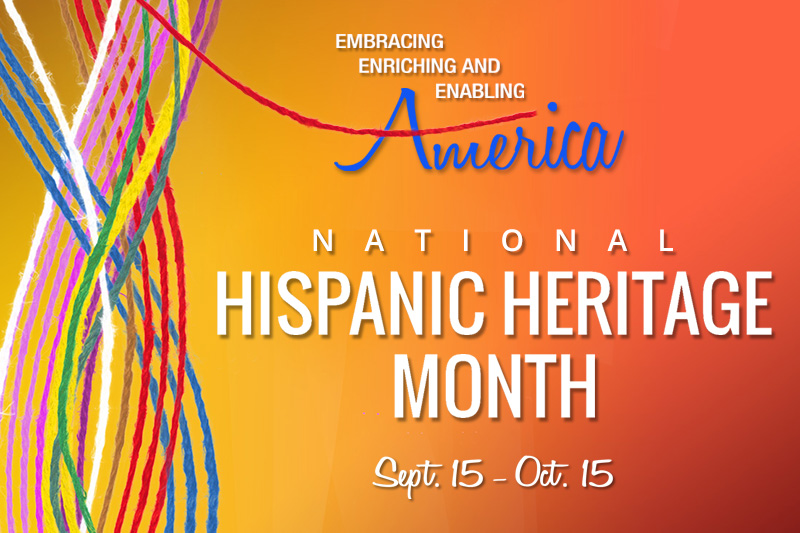 About: Each year, Americans observe National Hispanic Heritage Month from September 15 to October 15, by celebrating the histories, cultures and contributions of American citizens whose ancestors came from Spain, Mexico, the Caribbean and Central and South America.
The observation started in 1968 as Hispanic Heritage Week under President Lyndon Johnson and was expanded by President Ronald Reagan in 1988 to cover a 30-day period starting on September 15 and ending on October 15. It was enacted into law on August 17, 1988, on the approval of Public Law 100-402.
The day of September 15 is significant because it is the anniversary of independence for Latin American countries Costa Rica, El Salvador, Guatemala, Honduras and Nicaragua. In addition, Mexico and Chile celebrate their independence days on September 16 and September18, respectively. Also, Columbus Day or Día de la Raza, which is October 12, falls within this 30-day period.
San Francisco, with its abundance of Hispanic and Latino influence and culture, is full of ways to observe the heritage all month long. Here are just a few:
Bay Area Events:
http://latinbayarea.com
Salsa Sunday Block Party
Downtown Berkeley
Shattuck and University Avenues
Berkeley, CA 94704
(510) 549.223
www.downtownberkeley.com
Dates: Sept. 17 and Oct. 15, 2017 from 12 p.m. to 6 p.m.
Take a Trip to:
http://www.m...ralcenter.org
and discover a variety of events, screenings and performances.
Visit the Mexican Museum for a dose of Latino art and creative expression. Exhibits include the Tequila Don Julio Collection, which opens to the public on Sept. 23.
http://www.m...canmuseum.org
Two Fun Paintings we are doing to celebrate:
Saturday September 16th: Sugar Skull Moon 7:00-9:30 PM
https://www..../event/187715
Saturday October 21st Dia de los Muertos 7:00-10:00 PM
https://www....lameda/events
Learn more here:
https://www....th.gov/images
Great Educational source:
http://www.n...ge-month.html
Facts about US Latinos here:
http://www.p...eritage-month
Remember to follow us for pictures, updates and specials
https://www....alettealameda
https://www..../pinotalameda
https://twit.../PinotAlameda