13 Must-See Halloween Movies
Let the countdown begin! October 19th marks the final lucky (or unlucky) thirteen days until Halloween. That's thirteen days to pick and carve pumpkins, and thirteen nights to watch the scariest of movies, while drinking cocoa, of course.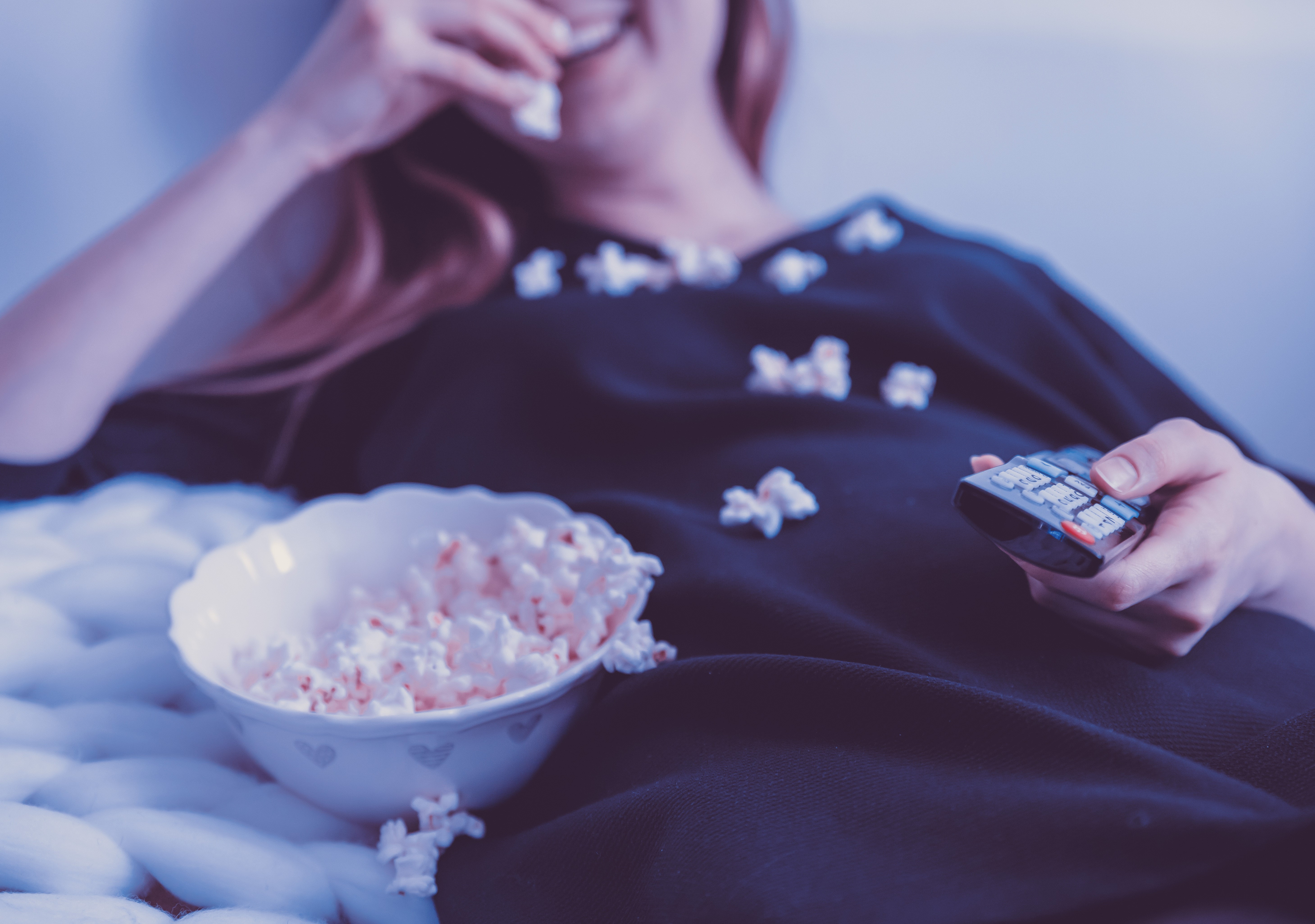 Horror happens to be one of my favorite genres, both in film and literature, and for the month of October, we celebrate it – right up there on that list with pumpkin spice everything and apple-picking.
The beauty of horror movies, much like a bag of overpriced Halloween candy, is the variety. There's slasher, monster, paranormal, docu-style, and more – something for everyone, you might say. And if you don't like scary movies? No biggie (although, I DARE you to try one this year). There are plenty of Halloween movies worth watching that won't keep you up at night.
Let this be your official list to countdown the 13 nights to Halloween…
"Scream" (1996) – "Scream" is the perfect horror movie for people who don't like horror movies, because it knows when to laugh at itself. And you'll have plenty to laugh at throughout…in a good way.
"Hocus Pocus" (1993) – Does this movie ever get old? If you haven't encountered the Sanderson Sisters yet, you've got some 'splaining to do.
"The Craft" (1996) – It's like a creepier version of "Mean Girls", but with witches. Enough said.
"Hell House LLC" (2015) – Stupid title, great movie. This one is shot in the docu-style that "Paranormal Activity" made so popular (after "The Blair Witch Project" made it popular first) and takes place in a legit haunted house. You can find it for free on Amazon Prime!
"Don't Look Under the Bed" (1999) – That's right! I'm bringing a Disney Channel Original movie back, and not just for nostalgic value. This movie scared the Jeepers-Creepers out of me back in '99!
"Halloween" (1978) – The newest in the franchise is out this weekend, but it's always best to start at the very beginning, with the John Carpenter classic that started them all!
"Get Out" (2017) – Is it a horror movie? I'll let you be the judge of that. Will it creep the heck out of you, regardless? Absolutely.
"Warm Bodies" (2013) – So, if you've kind of got a thing for zombies, this is the movie for you. Who ever came up with a zombie/human post-apocalyptic romance is an absolute genius.
"Casper" (1995) – Any 90's girl will remember this one well. Two words: Devon Sawa.
"It's the Great Pumpkin, Charlie Brown" (1966) – Such a timeless classic for all ages! Linus waits for the Great Pumpkin on Halloween night, even though all of his friends tell him that it's not real. You loved it as a kid and you'll love it now!
"The Babadook" (2014) – Not only is this movie genuinely, deeply SCARY, but it's actually a great movie, packed with strong characters and a rich narrative. Good luck walking away from this one without a plethora of feelings.
"It Follows" (2015) – This movie marks a milestone for me… To date, this is the only movie that has actually scared me out of my seat at the movie theater. I got right back in, of course, but still.
"A Nightmare on Elm Street" (1984) – Calling all slasher movie fans! Just the concept of this movie is super creepy – a monster who preys on teenagers while they're dreaming. Maybe not a right-before-bed kind of movie.
Grab some popcorn and Happy watching!