Dear Moms
Mom. Mother. Madre. Mommy. Grandma. Mimi. Friend.
While I may not be Rory Gilmore, and my mom certainly consumes far less caffeine than Lorelai, I'm a huge advocate for the old saying, "a girl's best friend is her mother."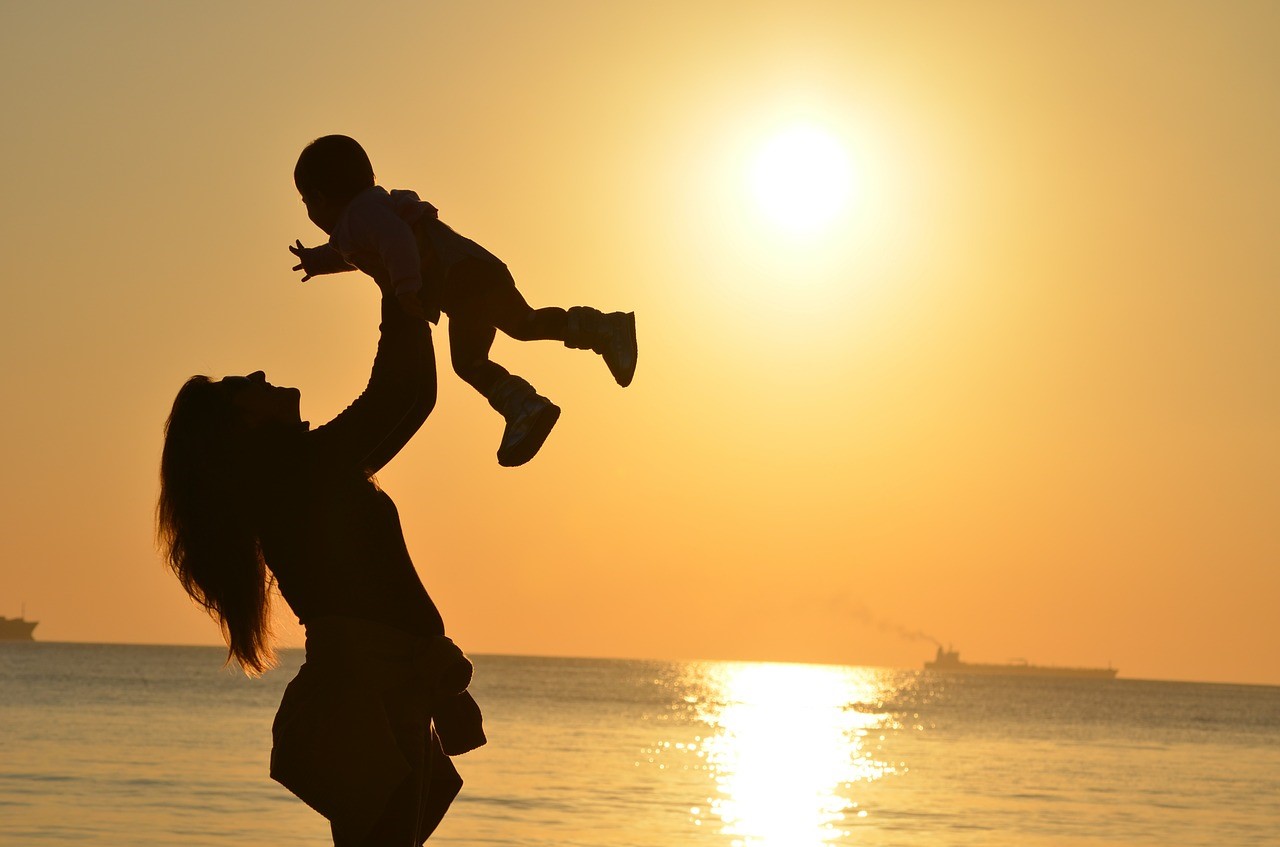 My mom is my best friend, and I'm both proud and thankful to have her just a phone call away. She never ceases to amaze me, especially when it comes to her generosity towards others, myself included. She's always up for trying new things, no matter how scary they may seem (and let's face it, sushi can be scary). And most importantly, she goes out of her way to make sure everyone else around her is safe and happy, regardless of whether they're friends, neighbors, or passing strangers. She'd go to the ends of the universe for me, and I'd do the same for her. She's the person I want to be "when I grow up," and I doubt that I'm alone.
With Mother's Day just around the corner, I decided to speak with several of my friends and co-workers to get the skinny on just what makes Mom so special and how they plan on celebrating her awesomeness this May 13th. Some had trouble finding the words without tears, some could go on for hours, reliving hilarious and heartfelt anecdotes. Here's what they had to say:
"You know how people with December birthdays usually get ripped off when it comes to Christmas presents? They get one present from people to represent both their birthday and Christmas? Well, my Mom's birthday always falls around Mother's Day, BUT instead of giving her one gift, we make a huge to-do about it. We have a party to celebrate her as a Mom and the birthday girl. And there's always plenty of presents." - Hannah
"My mom is my best friend. Probably, because she's as crazy as I am. The reason I am the way that I am is 100% because of the woman who raised me. We do the exact same things, we think the exact same way, we cook the same food…even though she lives in Michigan and I live in California. Everyone knows it! We're twins." - Morgan
"The first thing I think of when I think of my Mom is her cooking. 'Mom's home cooking!' She makes this one meal, Blackhawk chicken, and it's the best meal you'll ever have. Once you've had it, nothing will ever taste as good. And she will make it for anyone. Anyone and everyone. Me, my girlfriend, my friends… She will always make it because she knows it makes people happy." - Ben
"I will never forget the day I came home from school after [my middle school boyfriend] very publicly broke up with me on the bus ride home from the freshman class trip to the beach. I ran to my room, curled my body into the fetal position, and cried in that gut-wrenching way that only a broken-hearted 14-year-old can do. I didn't even realize that my mom had followed me into the room until I felt her wrap her body around mine. She held me tightly without saying a word… She stayed with me, holding me, and rocking me until the storm had passed. I'm not sure if she ever knew how magical her 'mommy medicine' was that day, but I remember it's power still today." - Joni
"My mom is a Rockstar. Period. As far as I know, she can do anything. Anything I cook tastes like crap compared to her cooking, anything I sew looks awful compared to her work. Some people watch YouTube videos to figure out how to do something…I go straight to my Mom. She's the queen." - Jake
How will you be celebrating Mom this year? Whatever you do, take the time to celebrate and make her feel special. Moms have the gift/curse of making everyone else feel that way, but let's face it, they deserve it more than anyone else.
We love you, Mom.
Happy #MothersDay
Remember to follow us on Facebook and Instagram for the most recent photos, events and specials:
https://www....alettealameda
https://www..../pinotalameda
http://gilmo.../Rory_Gilmore