The More, The Merrier
The More, The Merrier! The larger the number involved, the better the occasion. For example, John's invited all his family to come along, and why not? The more the merrier.
This expression was first recorded in 1530, when it was put as "The more the merrier; the fewer, the better fare" (meaning "with fewer there would be more to eat"), an observation that made its way into numerous proverb collections.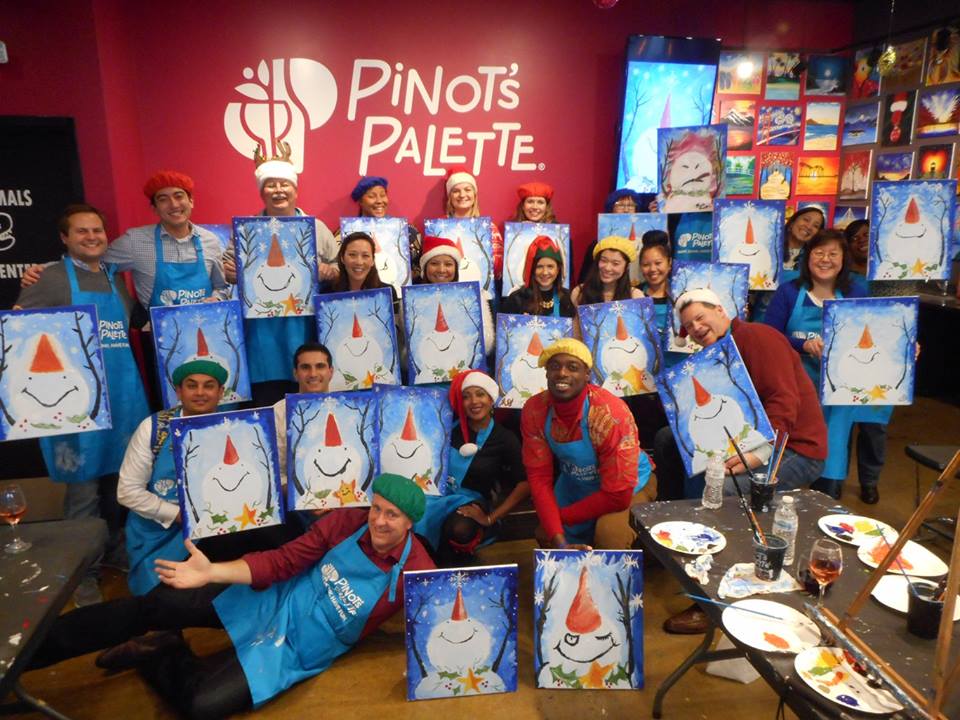 Here at Pinot's Palette Alameda, we think more friends the better makes the party dope! Am I right? Get a roomful of folks out for a night of paint and wine, drop some dance music and lets get this holiday party started! Who's in?
So, here is what we have decided to do for the entire month of December. If you decide to check us out with some friends, get 5 of your peeps to come with you, to the same class, order your seats and you paint for Free!
D'oh...yes, you come for free. Just be sure you sign all 5 friends up for the same class and when you check out be sure to enter CODE: MERRIER6
How cool is that? From our family to your family we wish you all the best for the holidays.
Remember to follow us on Facebook-Instagram-Pinterest-You Tube and Twitter for the latest photos and news about you!
https://www....alettealameda
https://www..../pinotalameda
https://www..../pinotalameda