5 Surefire Ways to Make Your Travels More Fun
When we first took off on our one-way trip to Asia, we weren't quite sure what we had gotten ourselves into, what to expect, or what we would learn along the way. To say the least, we were a bit nervous when we flew into Bali at 1am, after 30 hours of travel, and had a heck of a time finding our first hostel.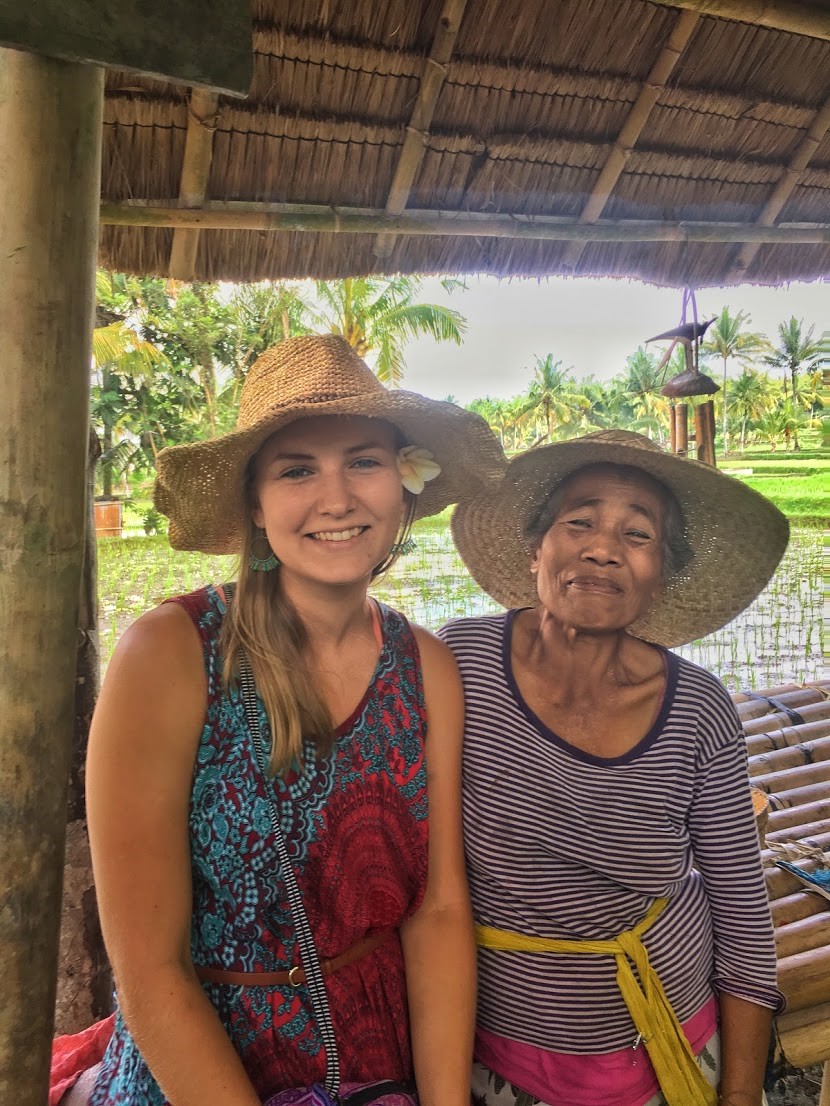 Fast forward to month 2, then month 5, then 9, and suddenly 14 months later we'd learned an incredible amount about how we liked to travel – and how to make our travels more fun.
Today we want to share these with you!
1. Wake Up Early to Avoid Crowds & Experience Local Life
We've all seen photos of the most pristine beaches, beautiful temples and ruins with hardly anyone around, and locals going about their mornings. Some of these are photoshopped to remove people while others take a different approach… arriving early!
Waking up early allowed us to avoid the crowds on beautiful Sri Lankan beaches, enjoy temples in Bagan all to ourselves as the sun rose over the horizon, and get a glimpse into something not all travelers see -– the local way of life.
Waking up early in Ubud, Bali meant we got to experience the local morning market that takes over the center of town and closes up shop by 8am when the tourists arrive and the produce stands start selling t-shirts and other trinkets. This market provides all the food to restaurants, hotels, and hostels and it's incredible to watch this bustling adventure before most travellers have even opened their eyes.
In Laos, it meant learning about and watching the alms ceremony from afar, and in northern Vietnam, it meant saying "xin chào" (hello) to farmers as they went to work in the morning and passed by with their water buffaloes and friendly smiles.
2. Break Out of Your Comfort Zone
For many, the act of traveling at all is a stretch of the comfort zone. Let alone to countries where you don't speak the language, understand the customs, or know the food. And that is part of what makes it wonderful. Your first step is simply getting there!
Once you arrive, work on stretching your comfort zone little by little. One of our favorite experiences was stopping to share a coconut with Mama Wayan Suri, an Indonesian woman in her 80s who invited us in and spoke 3 words of English ("come", "thank you", and "coconut"). Unsure of what to expect, or how to communicate, we dove into the experience and had an incredible time playing charades and sharing coconuts with a woman who derived so much joy from attempting to share her life story with those who would listen.
3. Laugh at Yourself From Time To Time
You will inevitably make mistakes when you travel - and learning how to laugh at yourself will make the experience much more fun. Don't get mad at yourself, learn from different experiences, and laugh at yourself for being human.
Whether it's something small like saying "hello" in Thai when your food arrives at a restaurant instead of "thank you" because you were hungry and excited to use some of the language, or something larger. We're all human and learning to laugh at yourself will go a long way.
4. Slow Down for A Different Experience
This is one of our biggest ways to have more fun – SLOW DOWN. In the Western world we like to see how much we can fit into a day, how fast we can go, and, to some, burnout is almost a badge of honor.
The same goes for traveling. If you only have a certain amount of vacation, you'll likely want to fit everything in. And for some that's great… but often you'll return needing a vacation from your vacation. Slow down, travel more slowly, build in breaks, and time to "do nothing". You'll thank yourself later and appreciate the experiences you do get to have way more.
5. Get Lost on Purpose
Ok, we lied, this is probably our biggest way to have fun. Getting lost on purpose is a tried and true strategy for us whether we're at home or traveling the world. Getting lost on purpose keeps us from setting any expectations, forces us to stay in the moment, and opens our eyes to a world of opportunities we wouldn't have found otherwise.
Having provided for safety first, try "color mapping" your way through a town or village, ask a tuk-tuk driver to drop you off at their favorite spot, or hop on your motorbike and see where your wheels take you. Who knows, maybe you'll end up getting hungry, stop at a food stall where no one speaks English, have to point to a photo to get food, only to have the cook try and tell you that you won't like it (having zero clue what she's talking about) until she pulls fennel out of the back. You'll all laugh, it might just be the best soup of your life, and maybe you'll each go home with a photo and a fun story to tell. Yes, this happened :)
Stay tuned next week for more #TravelTuesday adventures from our friends, Alli & TJ of Life Is Meant for Exploring, a dynamic duo, who have been together for over a decade, out to explore the world one adventure at a time.