Love Me Do, Hear, & See October 22nd – 28th, 2018
Can you hear it? The holiday tunes lurking the distance, the jingle jangle of jingle bells… I know it's coming, but first, I'd like to make it through Halloween. Even if you don't plan on celebrating the night of the living dead this year, there are plenty of other events happening in and around town for you to partake in this week!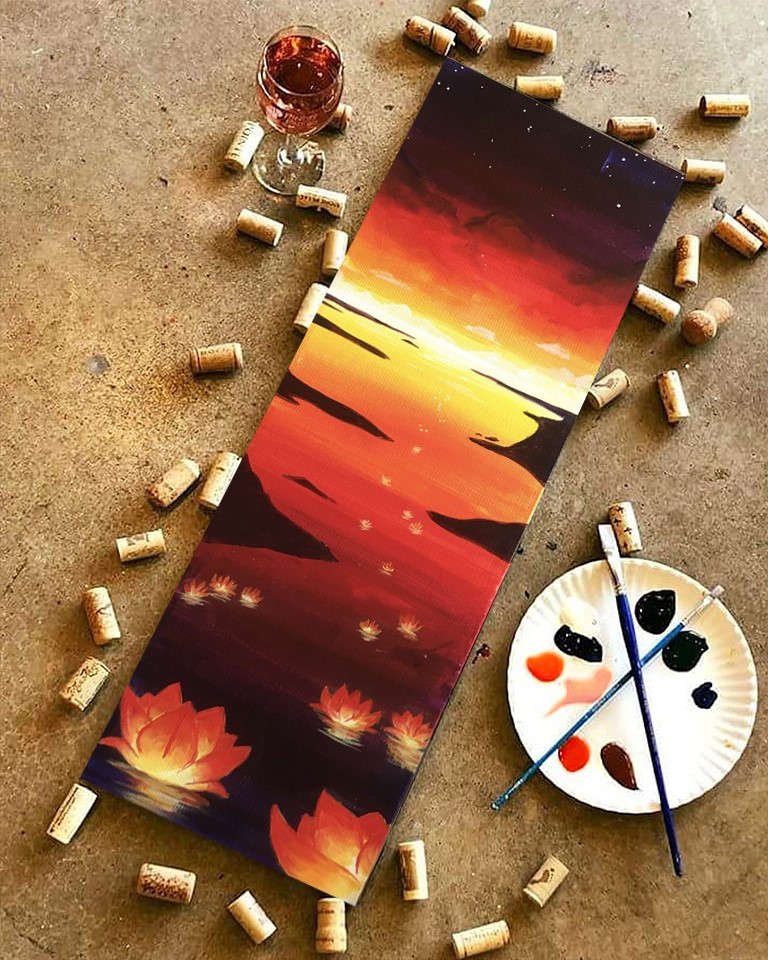 From pumpkin carving to bar hopping to a good old-fashioned game of Checkers, what's on your to-do list this week? Here's ours!
Monday October 22nd
What's your karaoke jam? Don't worry, White Horse Bar has you covered. Oakland's White Horse Bar has quite the reputation when it comes to karaoke. Boasting the "largest karaoke library in the Bay Area", White Horse Bar hosts karaoke every Monday and Tuesday, cover-free.
Even if you don't want to sing yourself (though you'll have to come up with some new excuse since they clearly DO have the song you want), come out to support, and cheer for your friends who do have the guts.
Get full info here:
http://white...UyEal6ScM2HSA
Tuesday October 23rd
You're probably already familiar with the collection of games at HobNob, but have you checked out a Board Game Night at The Local? Join the gamers for a fun night of games – from Chess to boardgames to whatever the kids are playing these days. This is one of my new favorite spots in town and the atmosphere is always welcoming! Plus, there's food and beer and wine by the glass, so come early or stay late.
Read more on upcoming events at The Local Alameda:
https://www....localalameda/
Wednesday October 24th
I don't know about you, but I need a good pick-me-up halfway through the week. Well, I've got one for you! Every Wednesday, catch the Late Mic with Frosty Nugs, a weekly comedy showcase that features comics from all over the Bay Area! Come for the showcase which kicks off at 9, and stay for the open mic which immediately follows the headliner. BONUS: They serve complimentary Puerto Rican food by W.E.P.A. First come, first serve, and if you miss out, there's still plenty more delights for purchase, as well as a full bar.
Full event details here:
https://www....thfrostynugs/
Thursday October 25th
Sunset Lanterns: 7:00-9:00 PM New Painting! Lead the lanterns towards the sunset as they follow the river of dreams. Gather your besties and join in with wine and music as we paint your masterpiece.
Sign up here:
https://www..../event/267844
Time to get your pinball on! If you haven't taken a trip to the Pinball Museum on Webster recently, you might as well make your next one for a Tuesday or Thursday. The Museum's "Two for Twenty" deal is good only on those days that start with T. For just $20, two people can play unlimited games, all day long. Even if you just stop in after work for a couple hours, you can consider it quite the deal!
See all upcoming dates here:
https://www....3496607475185
Friday October 26th
The Alameda International Film Festival kicks off Alameda Film Week with a Free 50th Anniversary screening of "Night of the Living Dead" at Rhythmix Cultural Works. The film starts at 8, but come at 7 for a screening of "Mother's Milk", a short film by Victor Miller, followed by a Q & A with Mr. Miller, himself.
RSVP for your free tickets here:
https://www....s-50420615418
Saturday October 27th
Happy Hallo-wine! Head on down to Rock Wall Winery for an evening of Halloween shenanigans. Bay Area favorite DJ Zhaldee will keep the party moving while you sip amazing wines, commemorate your awesome time in the haunted photo booth, get creeped out by the spooky sensory bar and play Halloween games. Costumes encouraged (there will be prizes) and best part of all? Admission includes a souvenir wine glass AND your first glass of wine.
Get your tickets and full info here:
https://www....076813522650/
Sunday October 28th
Brunch it up in style at Pinot's Palette where today's painting of choice is "Floral Splash". Not only do you get to take home a beautiful souvenir, perfect for any room (or holiday gift – start thinking ahead, ya'll), but you also get to imbibe in $15 bottomless cranberry mimosas…so long as you behave. Cheers!
Get your tickets here:https://www.pinotspalette.com/alameda/event/267832
Follow us on Facebook for the most recent photos-specials-events and contests:
https://www....alettealameda