Love Me Do, Hear, & See
Summer is here and so's the sudden burst of warm weather! You know the old saying…with warm weather comes great responsibility (to put on sun screen). Keep that in mind as you hit up the Bay's greatest events this week, though there's plenty of indoor alternatives for those of you who burn like toast in the sun (*hand raise*). Here are a few local events to add to your calendar immediately –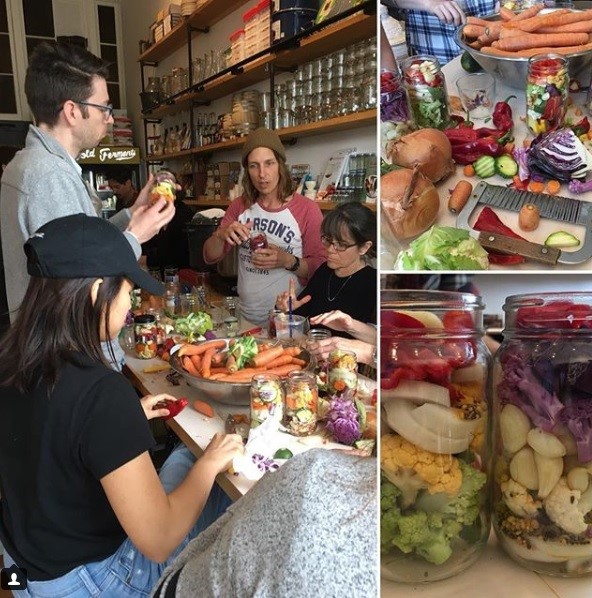 Monday June 4th
Mondays can be a drag, but nothing cures some Monday blues like a good old-fashioned Open Gaming Night, every Monday starting 6pm at Victory Point Café in Berkeley. Come with your friends or work-fam post-office hours. Or, if you can't get a group together, come solo and the "Game Guru" will pair you up with others and get you started with a game. It's a great way to meet people, learn new games, and give you something to look forward to on Monday nights! A $5 library fee applies.
Find the deets here:
https://www....ive_tab=about
Tuesday June 5th
Call us a little biased, but you won't find a better Tuesday night deal than Wild Wine Night, here at Pinot's Palette. The $29 special will buy you a night full of fun, friends, and festivities, not to mention an artistic keepsake. It's such a no-brainer; the only struggle will be deciding on which bottle to pop!
Reserve your seats here:
https://www..../event/244392
Wednesday June 6th
What better way to watch the Warriors defend their title against the Cavs than on the big screen? If you haven't checked it out yet, the Alameda Theatre has been broadcasting the Warriors playoffs games for sometime now and it is well worth the $5 ticket price! Plus, let's not forget the snack or in-theatre dining options. Let's face it – Steph Curry was made for the big screen. Thanks to Alameda Theatre & Cineplex for making that a reality.
Get your tickets here:
http://www.a...theatres.com/
Thursday June 7th
Up until a week ago, I'd never heard of Telegraph Ave's Preserved, but now, I'm a convert. In addition to their local fare, Preserved, a DIY Supply Shop, also offers affordable weekly workshops in the art of edible DIY, everything from syrups to sourdough and this week, kombucha. That's right, learn how to brew your own kombucha at home and save some money on your "kombucha habit" while you're at it. The ticket will cost you $45, but all students will receive a 10% discount on post-workshop purchases in our store. Sweet!
Get to brewing here:
https://www....f=efbeventtix
Friday June 8th
Would you like soup or salad? Definitely soup – Comedy Soup, that is. Comedy Soup is Oakland's DIY comedy show that features a lineup of some of the Bay Area's best comedians, a new musical act every month, and a hearty helping of free popcorn and beer will be served for every audience member. Plus, it's FREE* with an easy RSVP to soupcomedyrsvp@gmail.com Doors open at 8:30 pm!
*The event may be free, but there's a suggested donation of $5-$10 per person at the end of the night.
More info here:
http://sf.fu...ight-oakland/
Saturday June 9th
Well, here's the deal: you could join us at Alameda's annual Relay for Life event (see the Relay for Life blog later this week) OR you could party with Prince at Fireside Lounge. Decisions, decisions. Should you choose to go for the Prince dance party (as so many of us tend to do), head over to Fireside for hits, obscurities, live cuts, b-sides, remixes & more! Your hostess for the evening is the incomparable GiGi from Purple Funk SF. It's sure to be an excellent evening, and all for just $10. Don't forget to dress to impress – interpret as you will!
Event details here:
https://www....910405522783/
Sunday June 10th
Break out the sunblock for this one and come celebrate the 15th Annual Temescal Street Fair! Live music on three stages, great food from popular Temescal eateries and mobile food vendors, craft beer, and scores of artisans, oh my! Come see amazing tricks at the Kinetic Arts Center Circus Stage, visit business and community booths, listen to amazing local music, and for those of you traveling to little ones, let the kids go wild at the Fun Zone and Carnival rides. What better way to spend your Sunday than in the sun?
This is a free event! Details here:
https://www....6210920144665
Remember to follow us on Facebook for the most recent photo's, contests, specials and events:
https://www....alettealameda