5 East Bay Karaoke Spots
Some of you love it. Some of you hate it. Some of you love to hate it and my Dad hates to love it. Regardless of where you stand on the spectrum, I'm here to tell you that I heard it through the grapevine: #karaoke is back (again) and there's nothing you can do to stop it.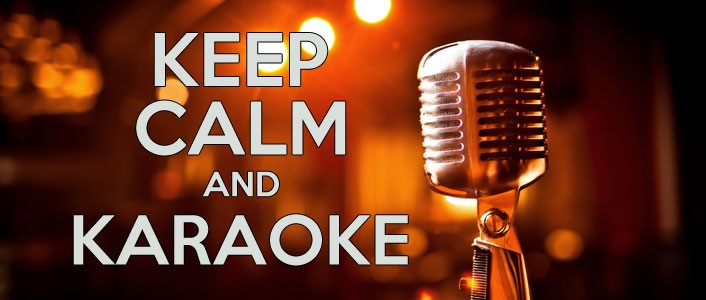 So, why not embrace your inner Creedence or Diana Ross or…Avril Lavigne (because we all know that as soon as the bathroom door shuts and the shower turns on, you'll be belting your best rendition of "Sk8ter Boi").
Chances are, you don't have to venture far to find a lively karaoke spot – just check your local dive bar on a Tuesday night. But, if you're looking to try something new, here's a few recommendations to get you started:
1. Lounge 3411 (Oakland) – Taco Tuesdays, Reggae Thursdays, and Karaoke Fridays, oh my! Not to mention drink specials every night of the week and a stripper pole for when things get a little too wild during girls' night out.
https://www....-3411-oakland
2. Jaguar Karaoke (Oakland, Berkeley, & Pleasant Hill locations) – Not a fan of the typical dive bar? Maybe you'd prefer to sing in private? Look no further than Jaguar Karaoke. Each location offers a variety of rooms, depending on your party size, which you can rent by the hour. Go to town and sing as loudly as you like! Bonus: they offer snacks and drinks, but you may bring your own as well.
http://www.j.../index_ok.php
3. The Mint (San Francisco) – There are bars that host karaoke and then there are karaoke bars. The Mint on Market Street, falls into the latter category. Karaoke starts as early as 3 pm during the week, 2 pm on weekends, and goes until 2 am. Be sure to get there early to claim a seat and don't forget to bring cash for drinks. You can also reserve a table up until 9 pm but do so quickly as this karaoke staple fills up quickly.
http://themint.net/
4. The Alley (Oakland) – Look up the definition of "dive bar" in the dictionary and see picture of Oakland's acclaimed piano bar, The Alley. The Piano Bar opens to singers and songwriters Thursday through Saturday nights with live karaoke on Sundays. Come for the tunes but stay for the new friends you're sure to make at the bar!
https://www....AlleyPianoBar
5. Fireside Lounge (Alameda) – It seems like there's always something going on at the Fireside, so it's no surprise that they host a karaoke night every second Sunday of the month. But not just any karaoke… Cosplay Karaoke. Come in costume to receive drink specials. AND for those of you worried about being out too late on a "school night", you have no excuse. Karaoke kicks off at 4 and wraps at 8 pm. Time to start picking out your costume!
http://www.t...idelounge.com
Remember to follow us on Facebook and Instagram for the most recent photos and updates.
https://www....alettealameda
https://www..../pinotalameda
Enter your contact info and request details below, and we will contact you with details about your private party!