Travel Tuesday Presents: How Travel Changes Your Definition of Beauty
I love the days where I dress up, put on makeup, and paint my lips a fun hue of pink or red (or maybe purple!). Don't you? But thankfully, this no longer happens every day.
Wait what?
Are you confused now? Let me explain!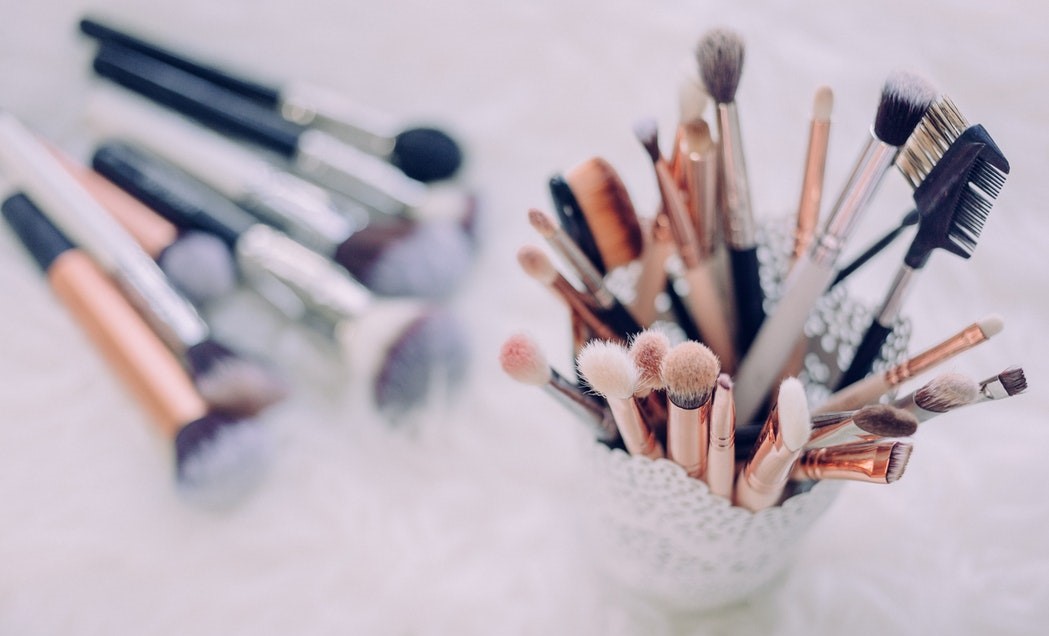 Prior to traveling long-term, I got dressed up for work every day and did my hair and makeup. But, I also did my makeup before going grocery shopping or hitting the gym. No, it wasn't to the same extent as if we were going out. But, I certainly wasn't comfortable running to Sprouts for some Kombucha, or taking a spin around Lake Merritt without at least a lil mascara on.
Why?
Perhaps because I've grown up in cultures (hashtag third culture kid) where we should be dressed, decorated, and put together before we venture out into the world. Where "I woke up like this" selfies aren't actually taken when we first wake up. I bought into the idea that I need to be done up to look great, but it's not true.
We're beautiful just the way we are and travel helped me realize this.
How Did I Get Here? And, How Can You?
Well, for me it started with our travels around the world. That said, you don't have to jet off on a 14-hour plane ride to change your definition of beauty.
Rarely, as women (or men, for that matter), do we define what beauty means to us.
Rather, it's spoon-fed to us in advertisements, movies, music videos, and everywhere else we look. Sadly, it can even come from our peers at an age where we should be focusing on where our imagination can take us, not what we need to look like to fit in.
But, this version of beauty is only skin deep.
It's time to reclaim the word and define what beauty truly means for each and every one of us. I'm not saying makeup is bad by any means (unless it's harming your skin of course!), I'm just saying you don't have to use it to be beautiful.
Beauty Lessons Learned Abroad
What began as the "make-up free Monday" trend turned into make-up free every day for me. The challenge from SELF Magazine to forgo my makeup routine on a Monday inspired me to try it long term. And, travel gave me the confidence to finally give it a shot.
I quickly realized is that I didn't want gobs of makeup on my face while gallivanting through tropical climates anyway. Plus, if I didn't want to research the latest waterproof varieties, I was going to have huge black streaks running down my face every time I got out of the ocean or pool (which was VERY often)…. Or, go makeup free!
It was more important for me to explore, adventure, and get active without worrying what my face and hair were going to look like afterwards.
So, I simply stopped wearing it.
In doing so I found that I started appreciating the skin I have, the smile my mouth makes, and well, yes… the tan I was developing after only two days of being in Bali.
I won't pretend that I didn't wear makeup at all while traveling, it just wasn't a daily habit or something I felt like I needed to be "whole". Instead I put it on when I wanted a little more sparkle. Which, in all honesty, was once or twice a month.
Beauty isn't about what masterpiece you can paint in the morning, but about how confident you feel in your own skin as you head out to explore each day.
Does your skin tell stories? Mine does!
Foundation and cover-up can make us feel like a million bucks. You know what else makes me feel like a million bucks now?
The incredible adventures I've had and the storytelling canvas my skin has become. Rather than covering up my imperfections I'm learning to live with and love them as they speak to the lifestyle I thrive on. They tell some of the greatest adventures I've had in my life.
As you travel long-term you're inevitably going to get some scratches, bruises, scars, bug bites, and god knows what else. In the last 14 months of travel, looking at my skin is like flipping through the pages of a great novel and being transported back in time.
Oh that line?
That's from when I stumbled climbing over the missing stairs to the Blue Lagoon on Perhentian Kecil.
Hmmmm, those are from when I took a tumble in rural Laos outside Vang Vieng.
Bug bites?
Well these were probably from watching a fire show on the beaches of Thailand.
The point is, beauty isn't about what your skin looks like on the outside, but how you feel in it and what you can do in it!
Need further proof?
In the States we're constantly bombarded with new facemasks and lotions that will "shed years". There's always going to be something new to make us look better and more youthful, but it's all marketing. The truth is, you're wonderful already.
In fact, the "rules" about what's beautiful and why it's "important" to be youthful are simply made up. They hold no scientific merit. They were created by people no smarter than us – which gives us the power to change them.
In the States people use tanning lotion, go to salons, and strip down to their bathing suits when it's barely warm enough to be outside, simply to get a shade darker. Hop on a plane and set off to the other side of the world though and you'll find just the opposite. In Asia, people cover up their arms and legs from the sun, use whitening lotion, and work hard to not let the sun darken their skin.
There's no ONE way to be beautiful, but traveling and seeing different "requirements" for beauty helped me to understand that beauty is in the eye of the beholder. And I'm the most important person when it comes to believing that I am beautiful.
Stay tuned next week for more #TravelTuesday adventures from our friends, Alli & TJ of Life Is Meant For Exploring, a dynamic duo, who have been together for over a decade, out to explore the world one adventure at a time. For more #TravelTips follow them here:
http://lifei...exploring.com