Travel Tuesday Presents: 5 Ways To Be a Tourist in Your Hometown
You don't have to be half way across the world to feel like a traveler and stumble upon unique experiences.
Whenever we come home after a long trip we like to spend at least one day pretending we are still tourists and head outside to explore our city through a new lens.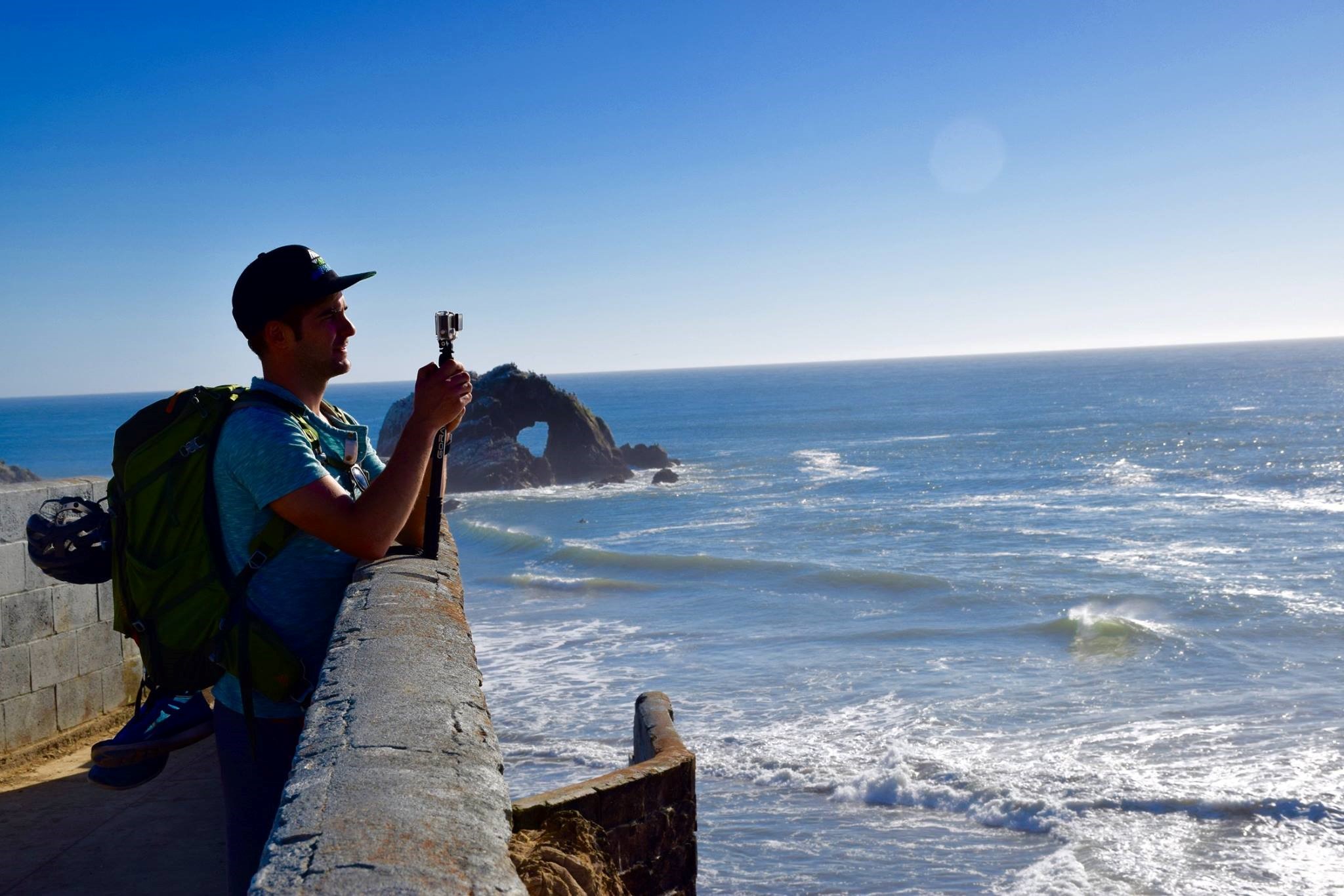 It's amazing how quickly we can succumb to our usual habits and routine at home which completely kills the novelty of the place we live in.
However, once we step outside with a plan to see things differently, new opportunities and things that have gone unnoticed our whole lives start popping up in front of our eyes.
Here's a list of the top 5 ways we like to pretend we are a tourist in our hometown (or any town we are familiar with for that matter).
1) Create A New Map For Your City
Think of what a typical tourist map of your city might look like. There are the ten must see places. A few restaurants and bars to check out. Maybe a cool park or trail to hike on. In your mind these places are nothing special and probably don't invoke much excitement any more. But, what if we told you that there are so many more ways to look at a place rather than just by its "top things to do".
One of our favorite travel authors, Rolf Potts, likes to send his students in Paris on a tour of the city. He starts by telling them that on any given day 12,000 people are going to walk to the Eiffel Tower. Simply moving from point A to point B. Instead, what he tells them to do is to walk around Paris not to see the "sights", but rather, seeking a certain color.
Slightly confused the students head out and start searching the city for this color in every place that it may hide. It forces them to pay attention to their surroundings and seek out things that they would never have noticed otherwise.
When we did this, we ended up wandering into neighborhoods we had never even seen before and developed a whole new appreciation for exploring our home town.
Of course, there are many ways that you can do this:
• Look for music.
• Look for people playing outside.
• Look for certain trees or plants.
• Wander into all the book stores.
• Set a rule for yourself such as: you must ask strangers for directions to their favorite place in town.
There are countless ways to explore a city. Just find a new lens to look through and see what you can discover. A perfect example of people who do this on a regular basis are skateboarders who see their town not by its landmarks, but by the "features" that they can skate on and where they can perform tricks.
2) What About That Restaurant or Gallery You've Always Wanted To Try?
Everyone has that one place back home that they always see, but have never been to. Maybe it's a popular restaurant or the art gallery in town. Either way, the reality is you will probably continue to find excuses not to go there.
What better way to see your hometown like a tourist than by visiting all the places you have never been?
And don't just simply go there, ask questions!
Immerse yourself in the experience. Ask the waiter for recommendations or the other guests what their favorite art piece is. Who knows you might just discover your new favorite place in town!
3) Have A Friend Show You Their Favorite Places In Town
This one can feel a bit strange at first, but once you get your friend on board it can be a ton of fun for both of you. Start off by inviting one of your friends over and explain to them that you thought it would be fun if they took you to all their favorite places around town.
Maybe they like to listen to Jazz music so you go to the Jazz bar. Or, maybe they volunteer at the local animal shelter so you go spend an hour with the all the dogs. The trick is that you must be completely open to whatever it is for this to work. Just sit back and spend a day in the life of someone else.
By following your friend through a day filled with all their favorite things, not only are you honoring them and showing that you care about what their interests are, but you are giving yourself an opportunity to step into their shoes and see your town from a new perspective.
4) Take A Historic Tour Or Go To The Museum
We were talking the other day and realized that we know very little about the history of our home town. Which is kind of sad seeing as we have spent most of our lives here. We did some research and found that there are weekly tours where you can walk around town and learn about its history dating all the way back to when the town was first settled.
To some this might sound a little boring, but it is another great way to gain appreciation for your home and to mingle with other tourists for a day. Who knows, after it's all said and done you might never look at the streets in the same way.
5) Simply Act Like A Tourist For A Day
We're not suggesting you clip on a money belt or wheel a suitcase behind you for a day, but rather place yourself in discovery mode and see what you can find.
Be inquisitive!
Stop by the local information booth downtown and pretend you're from out of town. Comb through the newspaper in search of meet up groups or fun activities going on. And see what the local bloggers are saying for insight into what's new, happening, and worth checking out in the area.
Even in a place where we think we have seen it all, there is always more waiting to be discovered just under the surface. Go out and find it!
As always, if you have any travel questions please reach out to us @lifeismeantforexploring ☺
Stay tuned next week for more #TravelTuesday adventures from our friends, Alli & TJ of Life Is Meant For Exploring, a dynamic duo, who have been together for over a decade, out to explore the world one adventure at a time. For more #TravelTips follow them here:
https://life...exploring.com
Reminder: Follow us on Facebook for the most recent photos, contests, events and specials:
https://www....alettealameda
Enter your contact info and request details below, and we will contact you with details about your private party!