Ho-Ho-Horoscope: Holiday Beverages for Every Sign
Sometimes the holiday season can be overwhelming. One of my favorite ways to unwind after a long, grueling day (of Christmas shopping) is to grab a festive drink, throw on some sweatpants, and kick back by the fire with a good book. However, when faced with the hardship of deciding my holiday beverage, I find that there are too many delicious options to choose from…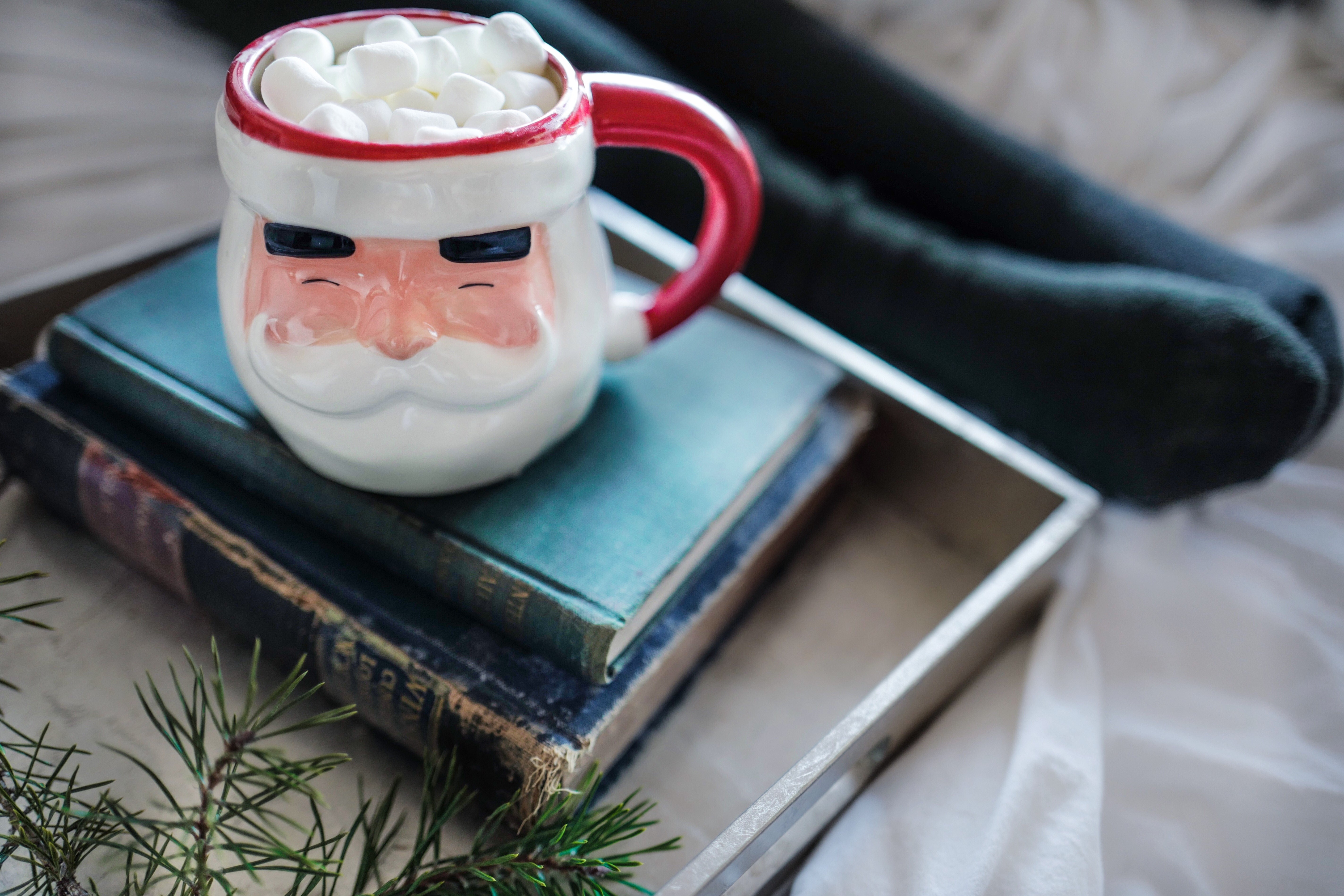 If you find yourself thirsty and indecisive this holiday season, or even if you're just looking for something new to wet your whistle, why not trust your horoscope? It's never steered you wrong before…right?
Aries: Caramel Brulée Frappuccino (Starbucks)
Bold, adventurous, and passionate. You're a fiery individual, who can sometimes come off as aggressive – really, you just know what you want and you're not afraid to go for it. And this time of year, you want sugar, so don't be afraid to go for it.
Taurus: Hot Apple Cider
Calm, cool, and collected. You find peace in life's simplest moments and always want to spread the love, to friends and strangers alike. Nothing says cool and comfortable like a fresh cup of cider!
Gemini: Dark Chocolate Orange Mocha (Peet's)
Individualistic, curious, and sometimes, distracted. It's the curse of having the split personality! You love any excuse to show off your creativity, but despise anything too simple. Don't overthink or overcomplicate your drink and instead choose something classic like a mocha, with that little extra flair that'll set you apart from the rest.
Cancer: Snickerdoodle Hot Chocolate (Starbucks)
Family-oriented, compassionate, and sensitive. You are a creature of comfort, and stress affects you much stronger than others. All the more reason to choose an old-time favorite like hot chocolate with a dash of one of the most comforting cookies around. The perfect blend!
Leo: Light Roast
Honest, direct, and classy. You are a person of singular taste…and you expect your drink to match! What beverage better describes a Leo than a straight-up cup of holiday blend? I'm talking blonde/light roast – you might be classy, but you also need that lasting buzz.
Virgo: Pumpkin Latte with Almond Milk
Considerate, understanding, and straight-forward. You know exactly what you're getting with this one! Don't allow anyone to shame you about your favorite drink. You like to be warm and cozy when it gets chilly outside, and that's okay. Own it.
Libra: Matcha Green Tea Latte (Starbucks)
Loving, social, and nonjudgmental. Matcha is said to simulate mental alertness and a calm, meditative state, which makes it perfect for the sign that puts high value on balance and peace. Zen out with a hot or cool green tea latte this week!
Scorpio: Café Con Panna (Peet's)
Powerful, passionate, and dramatic. No more questions, please.
Sagittarius: Gingerbread Latte (Starbucks)
Fun, funky, and focused. You find your inner fire by discovering what makes you tick and bringing out energy in those around you. The gingerbread latte carries spice and a pop of sugar. If that's not enough to satisfy your adventurous nature, I bet a pump or two of contrasting syrup flavor added in will do the trick!
Capricorn: Holiday Roast
Responsible, cautious, and conservative. This sign's beverage is refreshing and effective without any crazy extra ingredients, reflective of the sign's common sense and firm rationale in approaching life. You don't need the bells and whistles to know what you like.
Aquarius: Holiday Spice Latte + Peppermint Shots (Peet's)
Intellectual, innovative, and eclectic. You tend to march to the beat of your own drum. You're a wildcard, Aquarius and you deserve a drink to go with that "out of the box" personality. Though you'll enjoy the warm, holiday feeling of a Holiday Spice latte, something deep in your soul rebels against the "normal and mundane", hence the peppermint.
Pisces: London Fog
Sensitive, compassionate, and understanding. You excel at drawing people in and putting them at ease, much like a soothing mug of tea and the warm tones of vanilla scent. Lucky for you, there's a British-sounding beverage that hits all these notes.
Bottoms up! Please drink (and enjoy) responsibly.
Remember to follow us on:
https://www....alettealameda
For the most recent photos-events-contests and specials!