Hike 8-Get Lost Bay Area
Hiking essentials. Hey Bay Area, even for those little local hikes, here are some helpful tips from our hiking go to girl, Romy. V. Gabriel of @getlostbayarea!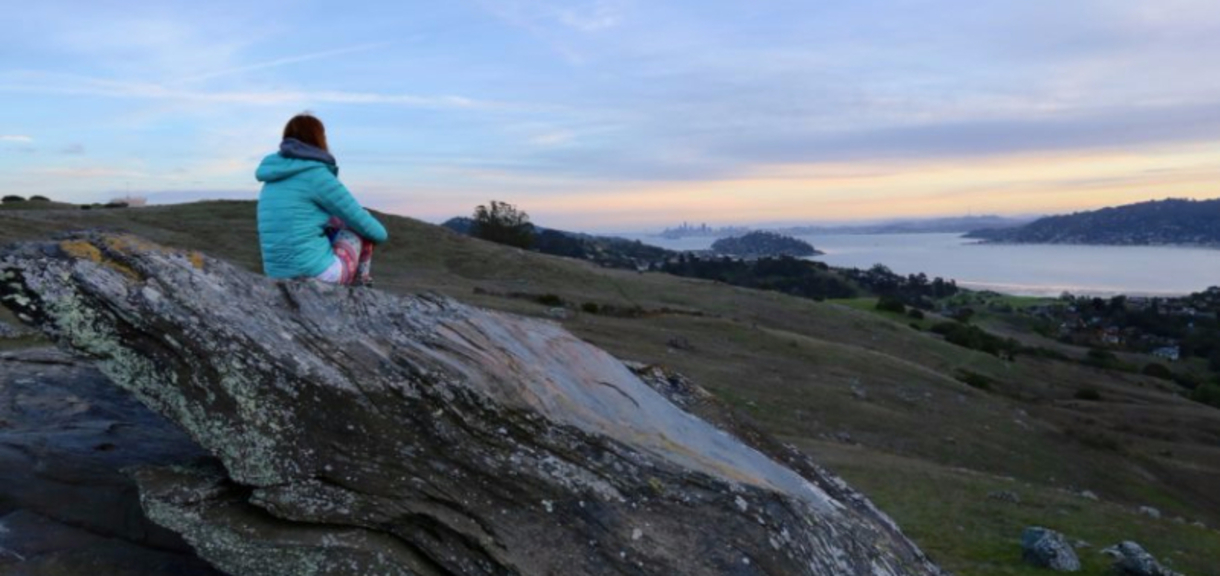 How on earth do you just head out into the wilderness or out onto a trail? Well, aside from your inner motivational voice, you may want to bring a few items for your trek. Admittedly, I have been lost before, alone and with my daughter, and having a few essentials truly helped in these instances. There are several "Hiking Checklists" to be found on the internet, some of my favorite include: REI's and a few from Backpacker Magazine.
I have found for myself that whatever I pack must be somewhat light and obviously useful. So here are the items that work best for me and my daughter, you may need to adjust based on your own personal needs.
1. Water (I typically hike with a 34oz. water bottle for myself & 22 oz. for her)
2. First Aid Kit (I always have Band-Aids, Neosporin, gauze, & an ace bandage on hand)
3. Flash Light (I go for a mini like the Streamlight Pro Tac, small but mighty)
4. Hand Sanitizer
5. Plenty of food for the day & extra (nuts, fruits, granola bars, jerky, etc)
6. Whistle (you may need someone to hear you)
7. Sunscreen
8. Compass
9. Waterproof matches
10. Extra pair of socks
Aside from these items, please note that my little girl and I always, always layer when we got out for a hike. This way if we are hot we can peel those layers off, but if we get too cool, they are right there in my trusty backpack to put back on. I can't wait to share some of my favorite hiking clothing and shoe choices with you, in future posts.
One last piece of advice, do a little mini study-up before you head out into the great wilderness. Pay attention to the time you start (daylight hours are vital), be aware of the weather conditions, estimate total distance (accounting for terrain), and most importantly, tell someone that you're headed out on an adventure, just in case.
Happy Hiking! See ya on the trail! @getlostbayarea
Call the studio today at 510-263-8770 for more information, or you can email us at: alameda@PinotsPalette.com
And don't forget to follow us for the latest updates and pictures
FACEBOOK:
https://www....alettealameda
INSTAGRAM:
https://www..../pinotalameda
Pinterest:
https://www..../pinotalameda
Twitter:
https://twit.../PinotAlameda
REI
https://www.rei.com
Backpacker Magazine
http://www.backpacker.com
Enter your contact info and request details below, and we will contact you with details about your private party!