Travel Tuesday # 4
From High School Sweet Hearts To Traveling The World
10 years, 6 months, and 4 days later... if you would have told me that I would be traveling the world with my high school sweetheart and asking her to marry me in the Himalayan mountains of Nepal all that time ago, well I would have laughed and said your talking to the wrong guy. But, love has a peculiar way of shaping people and holds the power to change the course of our lives once we commit to it.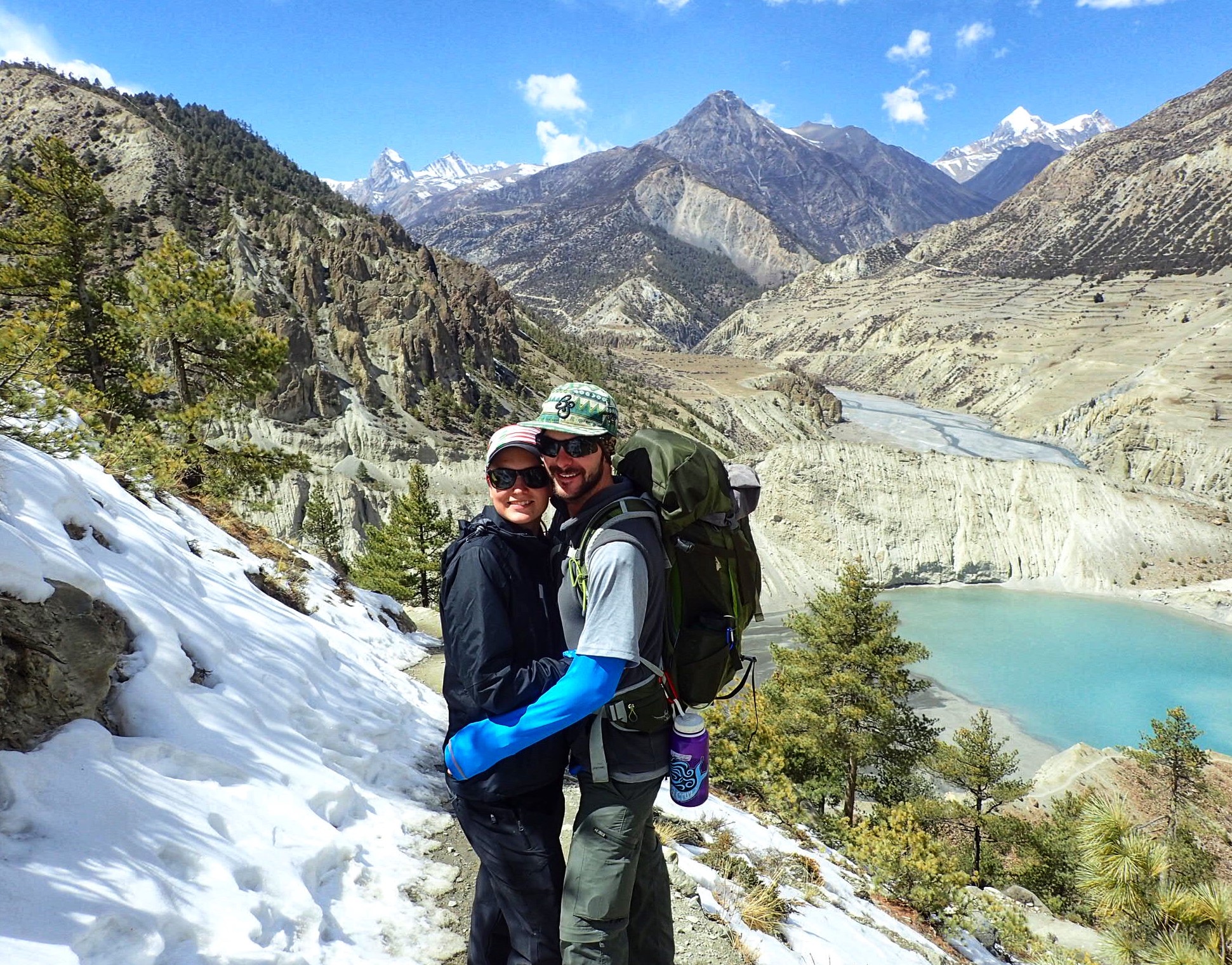 What started with a flirtatious glance from across the room at our high school freshman retreat quickly blossomed into your typical young love story. Sneaking out to meet each other in the middle of the night, struggling to balance friendships and a relationship, school dances, countless first times, and a few heartbreaking break ups. These years were the fire that forged two young and naive kids into a force committed to experiencing every last drop that this life can give, side by side.
We knew if we were going to make it work that we would have to learn to love ourselves and thrive on our own path before we could take on this crazy world together, so we applied to different universities and promised to make a long distance relationship work. Luckily, the schools we wanted to attend were only an hour apart. So, we packed up our lives and spent the next four years off at college (TJ studying Business at the University of Oregon and Alli International Studies at Willamette University in Salem).
One of the biggest challenges of our lives came when Alli decided to study abroad in Chile. For six months we were far, far apart. But that didn't stop us either. At the end of my Spring term I packed my bags and arrived in Valparaiso to spend our first month outside of the US together. It was this trip that inspired us to make traveling a major part of our lives. We didn't know how or when, but we made a promise to each other that soon we would be exploring many more places together.
Fast forward another 5 years and we are not only making that promise a reality, we have been traveling non-stop for almost a year and shaping our life one adventure at a time. The best part is, when we do decide to go home, we know that this time we'll be together for good. She's even got a ring to prove it… But, that's a story for next week ; )
Alli & TJ of Life Is Meant For Exploring, a dynamic duo, who have been together for over a decade, out to explore the world one adventure at a time. For more #travel tips follow them here:
https://life...xploring.com/
Remember to follow us on Facebook for more photos and updates:
https://www....alettealameda