Painting Does a Body Good
There are many studies that have been done that describe the healthy benefits of painting. In addition to improving concentration and motor skills just to name two.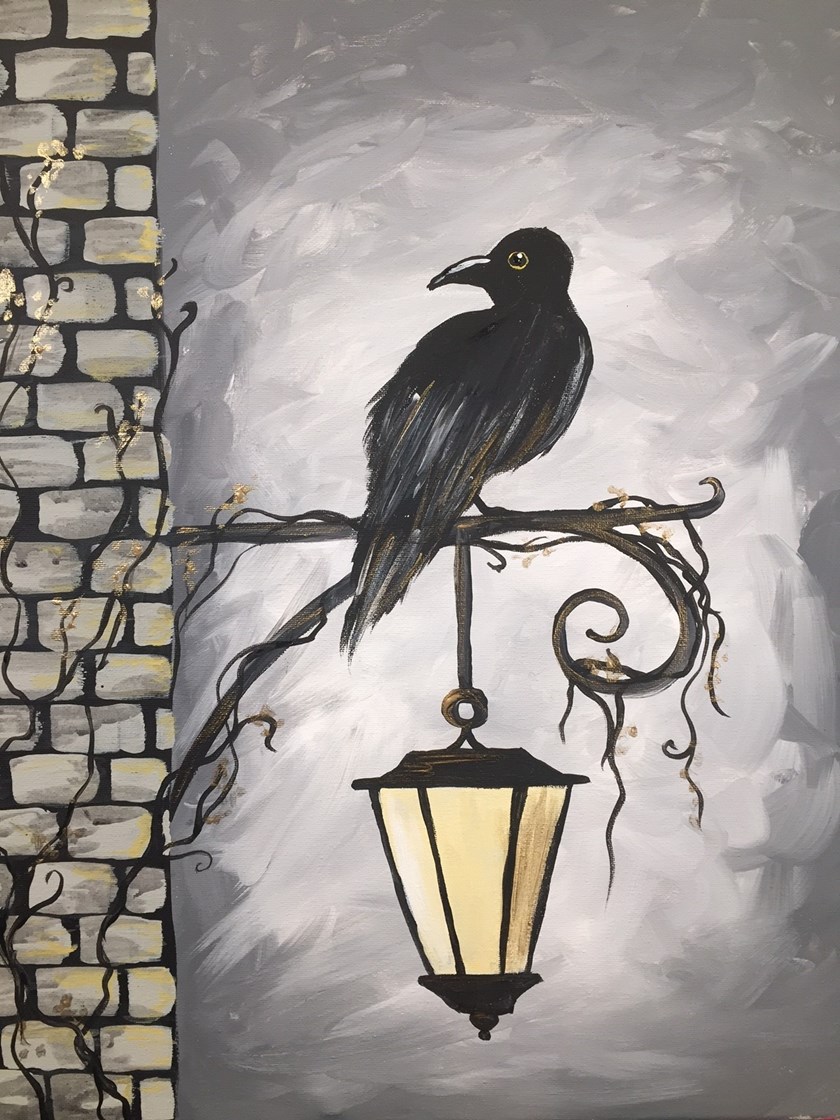 On a personal note, I have found another benefit to painting. Surgery recovery. A couple of years ago I was diagnosed with hip degeneration. Given that both parents have had hip replacements I was determined to try and avoid surgery. After trying many alternatives, it became obvious to me and my family I could no longer avoid the inevitable last resort.
The awesome team at Kaiser Permanente-San Leandro performed my hip replacement surgery and after spending a night I was sent home with list of what to do, not to do, and of course a plethora of drugs…. yuck!
Within a few days I requested my husband set up my easel, brushes and paints on our deck. I wanted to see, feel and breathe in some fresh air. He was skeptical to say the least, but knows the right answer is always: "Yes Dear, as you Wish"
The first day was a picture-perfect Bay Area day. I spent the better part of a hour beginning an upcoming painting we will be offering at the studio for Halloween: "Never More". The time flew by as my concentration increased and I found the therapeutic benefits of painting took my mind off the pain and allowed me to even not request or need another pain reliever.
Day two, I was off to the races. Looking forward to another day in the sunshine and fresh air and I knew that my sense of accomplishment was within reach. Another hour on the deck, doing what I love to do was the best therapy a girl could ever get.
As the studies suggest, I can speak from experience that not only does painting improve your perseverance, concentration, but also self-confidence. How you ask? By completing something you are proud of it really builds your self-esteem. This enabled me to tackle my weekly in-home PT exercises and as a result on the last visit from my PT we kicked the walker to the curb and moving around like I haven't in years.
Now I look forward to joining all of our wonderful and fun guests for an evening of painting and finally WINE on Friday night October 13th for the "Never More" painting night. I do hope you can join me, and if not, just remember to Paint. Drink. Have Fun…it does a body good!
Healthy Painting Everyone!
Remember to follow us on Facebook-Instagram-Pinterest-Twitter for more photos and updates!
Never More:
https://www..../event/188804
https://bebr...-for-everyone
http://goodr...g-and-drawing
http://genhq...t-generations