The Hardest Part Of Traveling No One Talks About
People often ask us what it feels like to return home after 14 months of travel. The truth is, coming home from such a long -and life changing- experience was harder than leaving in the first place. It brought far more challenges than either of us ever expected.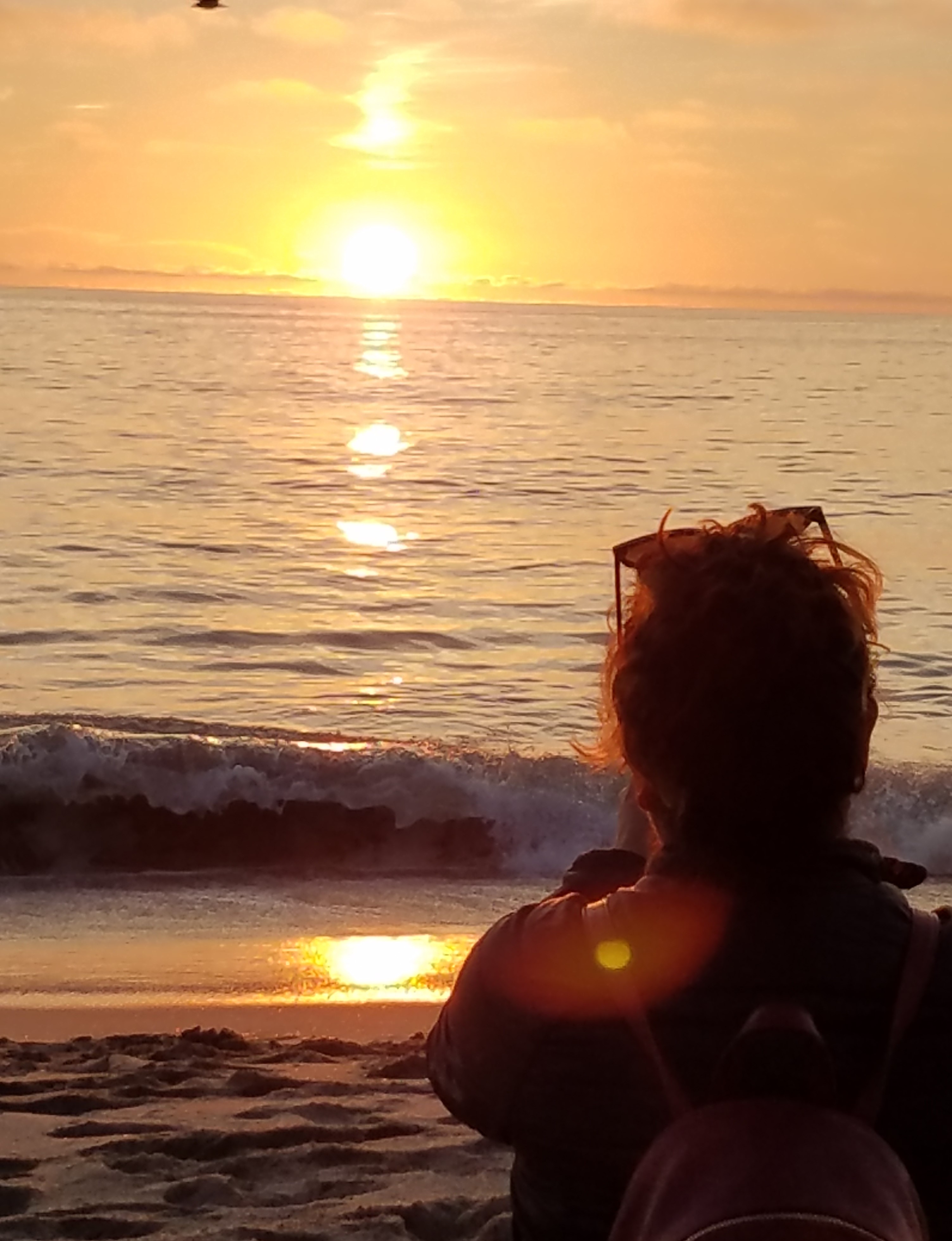 When you're traveling, everything is new. Every day starts and ends with something unfamiliar. You see new places, try new foods, meet new people, challenge yourself in new and exciting ways, learn about people and places you never knew existed — then suddenly you're on a plane back home and it all comes to an abrupt end.
You arrive to familiar faces smiling at you waiting with a warm embrace. For the first few weeks you are on cloud nine. Catching up with family and friends. Eating your favorite foods and visiting your favorite places. Your routine, though familiar, still feels new as you adjust to normal life and the few changes that happened while you were away.
Your excitement and the novelty of being back can only last for so long. After all, nothing really changed in the first place, you did. People tire of hearing about your stories and you start to shy away from talking about them because you don't think anyone cares to hear about that time you ate pigeon on the streets of Hanoi. You become hyperaware of what you say about your trip.
And then the questions start: How's the job hunt coming? What's your plan? When's your next big trip? Where are you living? When's the wedding?
Meanwhile (if you're us), you're still back at your parent's house. The job hunt is on its 4th month. No idea where you're going to live next. Bank account is slowly trickling away. And all the freedom and inspiration you had starts to crumble away. You ask yourself "what am I going to do with my life?"
You start to feel lost and disappointed in yourself for not having everything figured out. You wonder if being gone so long has set you back. You wonder if you'll be able to catch up and build a career that can support you and your dreams… And then you remember why you left in the first place.
You left to learn, to grow, and to become humbler. You left to become a citizen of the world. You left to be able to come home and say to yourself, "look at me, look at everything I went through, look at everything I saw and accomplished. I'm still standing, what mysteries and dreams yet to be fulfilled will I chase next?".
And then you realize something. You realize that life is never as easy as you expect it to be. It wasn't easy when you were stuck behind a desk working 40+ hours that left you unfulfilled. It wasn't easy when you were on a 14-hour plane ride to a country you had never been to before. It wasn't easy when you got lost and couldn't find your hotel in one of the busiest cities in the world. It wasn't easy when you were viciously ill and had to race out of the country as your visa expired. And it isn't easy now, but guess what?
That's ok.
Because you never asked for easy. If it had been easy, you wouldn't have gained resilience. You wouldn't be ready to face those challenges again. You wouldn't have caught the travel bug, because you would have become bored somewhere along the way. You would not have learned what it's like to leave, change, grow, experience, love, and then return to feel more lost at home then you did in the most isolated and foreign places you visited.
The truth is that coming home revealed more about traveling to us then the entire 14 months we were away. It allowed us to discover something that always lay just under the surface: perspective. The grass is always greener on the other side, but that grass is still full of weeds you must pull when you get there.
Now when people ask us what the hardest part of traveling is we don't talk about getting lost, or the language barrier, or getting sick… We talk about coming home and all the challenges you will face once you get there. And then we tell them not to worry, because those challenges are what bring the trip full circle. Overcoming them is the true reward for all those months of adventure. Because once you do, there is truly nothing that can stop you.
Stay tuned next week for more #TravelTuesday adventures from our friends, Alli & TJ of Life Is Meant For Exploring, a dynamic duo, who have been together for over a decade, out to explore the world one adventure at a time. For more #TravelTips follow them here:
http://lifei...exploring.com