Throw a KILLER Halloween Party
When you're a kid, all you want to do is grow up. And then when you do, all you want to do is move back home, where you can cuddle your dog while your mom does your laundry (or is that just me?)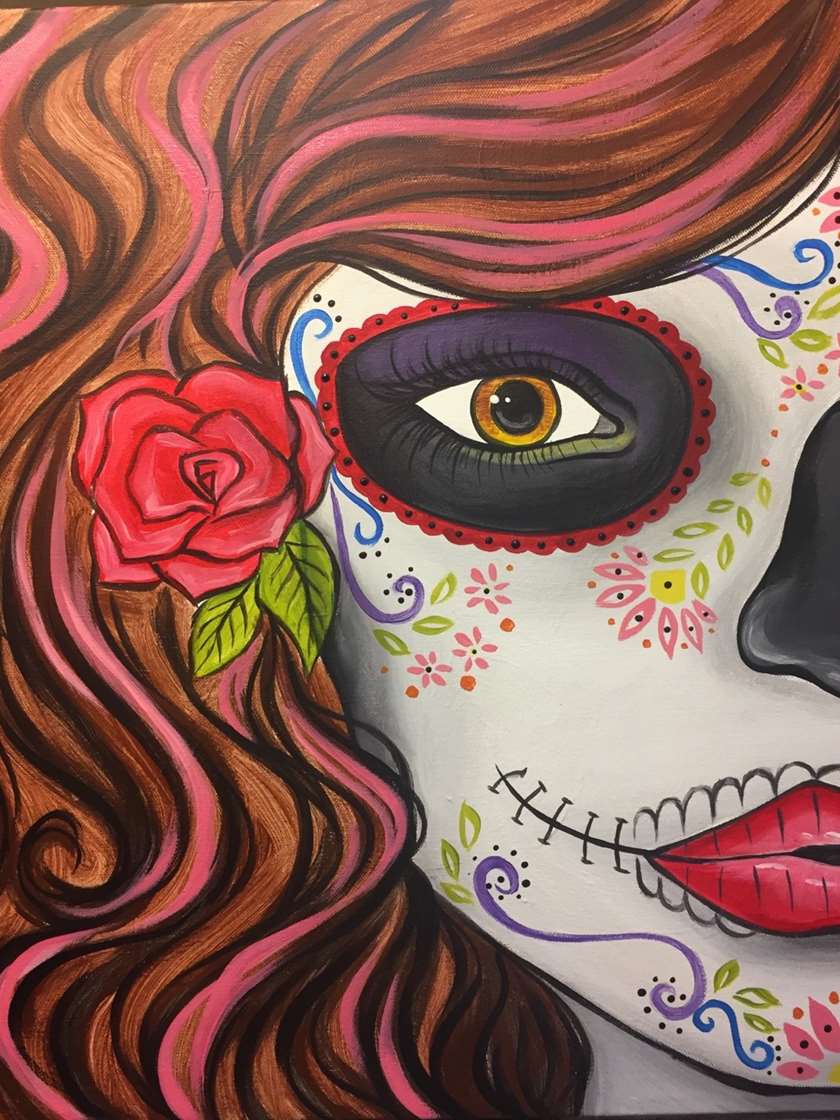 There are a lot of challenges we face as adults – dating, taxes, and bad haircuts. Perhaps the worst though, is the loss of holiday traditions – caroling, exchanging Valentines, and of course, trick-or-treating. That's no reason to let Halloween pass you by!
Trade in trick-or-treating this year for a KILLER Halloween party, complete with ghoulish grub, devilish décor, and a plenty of treats for all (sans the tricks). Remember, Pinterest is your friend...
Ghoulish Grub
Do you need edible eye balls? No.
Do you need pretzel fingers? No.
Do you need oozing blood-covered cupcakes? No.
Step up your food game, and go color or flavor coordinated instead (aka everything pumpkin or purple). Like with any party, be sure to have a balanced selection of salty snacks, hot appetizers, and something crunchy.
Devilish Décor
Skip the traditional orange and black and go with black and white with a pop of purple or everyone's new favorite, rose gold. You might not believe it, but they're even growing rose gold pumpkins these days! When it comes to decorations, keep it simple and festive. Large table cloths or sheets can be used to cover any surface, and for an extra something-something, top your tables with faux spider webs or netting. Don't worry about dressing up the bedrooms or kitchen – focus on the "hosting" areas and bathroom. That's right, bathroom. A spooky candle makes all the difference!
"I Want to Drink…Your Blood"
Is it really a "grown-up" party if there aren't any "grown-up" refreshments? There are plenty of options to choose from, and I strongly suggest you have at least three – one for your simple drinker, one for your non-drinker, and one for your true party-goer. For the simple drinkers, red wine (you can even dress up the bottle with a custom label – "True Blood" anyone?) For the non-drinkers, a non-alcoholic, red punch. And for the true party-goers, go green. Zombies all the way!
Frightening Photo Booth
We are living in an Instagram world, and I am an Instagram girl. Dress up a boring corner or plain wall by making it the go-to Instagram spot. Don't forget to leave out some photo booth props – anything goes with Halloween, so the kookier the better.
Treats, Not Tricks
When in doubt, candy. It never hurts to have a bowl of candy (or two) out on the table – the perfect centerpiece (just be sure to pop them in cute bowl). My go-to party desserts for any occasion are sugar cookies, because you can dress them up as you please AND bonus, they're super easy to bake in bulk.
Paint and Wine Party: Gather your crew and snacks and join us for one of the most memorable Halloween parties ever! We have 4 Halloween themed paintings in October and they will be great decorations for your home. Easy-peasy just sign up here:
https://www....lameda/events
Bam! You straight-up killed it, Boo.
Remember to follow us on Facebook so you can see the most recent photos-events-contests and specials:
https://www....alettealameda