How to Give Back during the Season of Giving
Between the holiday parties, family obligations, and the pressure of finding the perfect gift for everyone, this time of year can go by much too quickly, and through all the stress and chaos, it's easy to forget about the most important part of the holiday season…and I'm not talking about Hallmark movies.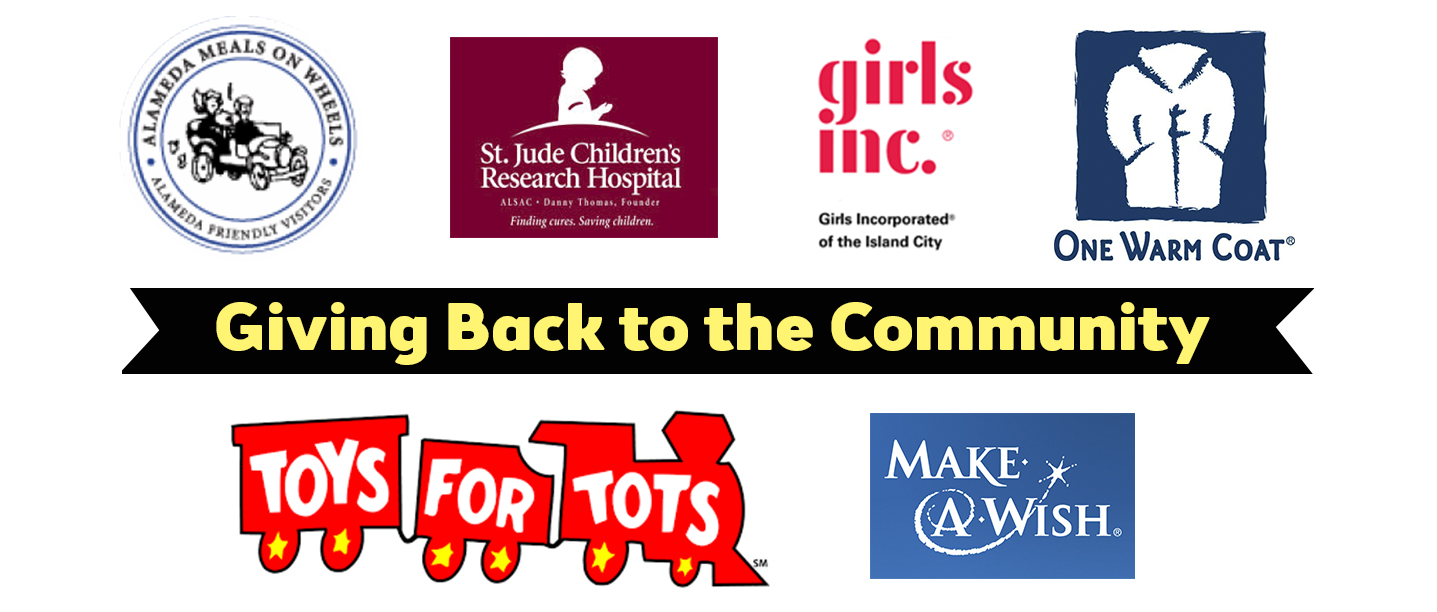 Truthfully, this season is and has always been about giving back. I count my blessings every day, now so more than ever, as I've recently seen several friends lose their homes and belongings in the California fires. And though I may not have a lot of excess monetary means to donate, and I'm sure that there are plenty of millennials in the same position, there are plenty of ways to give back and make a difference this time of year, without breaking the bank.
1. Bake cookies or casseroles: This is a really easy-way to give back that does not require a lot of time or cash. Pass out homemade baked goods to your local fire department or police station, or take some frozen casseroles to an elderly neighbor or single mom. It's a really small gesture that makes a huge impact!
2. Visit a nursing home or hospital: Grab a group of friends and visit a local nursing home or hospital – just be sure to call ahead to schedule your visit. For an added dose of cheer, take cards and decorations to brighten up nursing home rooms, or sing a few carols for the residents. It doesn't matter if you've got a good set of pipes or not; it's the thought that counts.
3. Pack lunches for holiday workers: Police stations, fire stations, hospitals and even retail stores (Starbucks, anyone?) are full of busy workers on holidays. Make some delicious sack lunches to take to the workers in your area who don't get a break over the holidays. Some homemade cookies couldn't hurt either!
4. Pack stockings for the homeless: This has become one of my favorite traditions! Buy some cheap stockings (I recommend Dollar Tree or your local craft store), and pack them full of fun, practical items, such as granola bars, water bottles, toothpaste and socks. Keep the stockings in your car, and hand them out to homeless people you encounter on the daily commute.
5. Donate to the food bank: Pick out nonperishable food items at the grocery store for a local ministry or food bank. They're always in need of extra food around the holidays!
6. Make a difference online: It's almost 2019. There are plenty of ways that you can help people facing hunger and hardship, all from the comfort of your own laptop. In light of recent events, I strongly recommend checking out all resources dedicated towards the Camp Fire Relief Funds for Paradise and Butte County.
7. Host a coat and/or food drive: Connect with your office manager, HR department, and co-workers to see about setting up a coat donation at the office. This can be as simple as placing a bin in your office lobby and sending an email blast! The same applies for a food drive.
Obviously, there are plenty more ways to get involved, but what really matters is that you do! Share the joy this holiday season and give.