5 First Date Ideas Perfect for Summer
For all of you lucky ladies still looking for Mr. Right-ish, how many of you are sick of "grabbing a drink after work"? I feel like I'm not asking a lot from my potential suitors, especially the ones I meet on Tinder. However, an exciting and original date idea doesn't seem too far out of the realm of possibilities.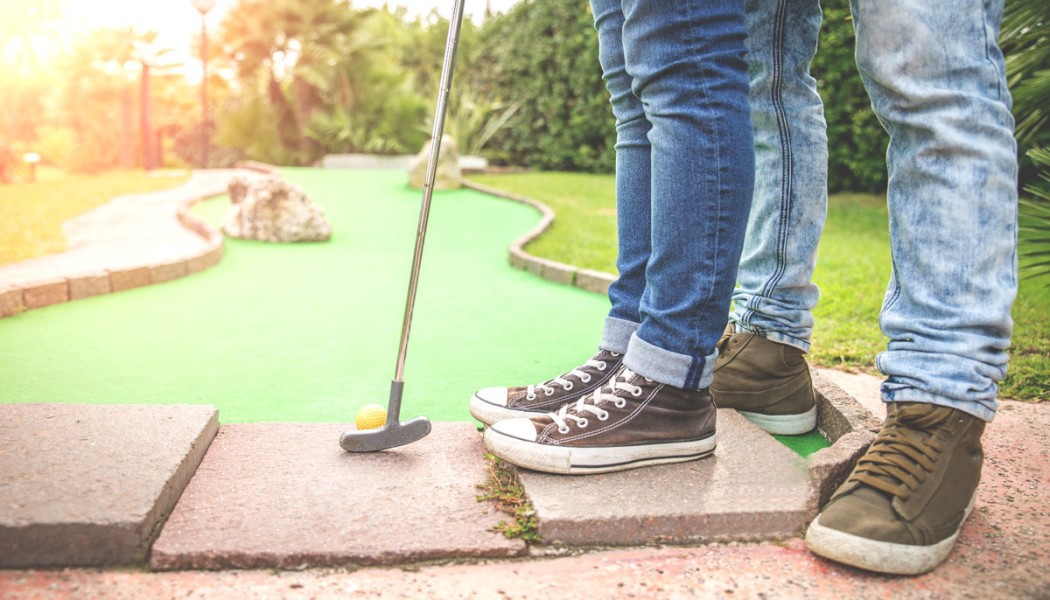 I'm here to say that there's nothing wrong with taking the lead ladies. In fact, I've had several gentlemen suitors compliment me on making the first move or planning our first outing. So, while the sun is still high in the sky well past seven, and the weather is less foggy than usual, here are a couple of ideas for your next first date, all of which are much more original than the typical "Netflix and chill" evening:
1. Mini Golf
Playing putt-putt might seem like a cliché, with an overly wholesome feel to it, but that can actually work in your favor. It shows you don't take things too seriously, which is an attractive trait. You'll have plenty of laughs over the course of 18 holes, and afterwards you can move on to something sweet and tasty – ice cream perhaps? Everyone loves a nostalgia packed evening! Might as well make the most of it.
2. Street Fairs and Festivals
Yes, you'll have to deal with long lines and masses of people taking photos of every bite they eat, but it's worth it. The weekends in summer are packed with sprawling food fairs and cultural fests all over the Bay. You can eat, you can shop, and BONUS – you can share. Hit one of the food stalls or trucks to share one of everything. There's nothing more romantic than feeding each other bites of mini tacos, don't you think?
3. Movie Under the Stars
There's something magical about a night under the stars watching your favorite flick…especially when you can share that (and maybe a bottle of wine) with someone. You'll find screenings in and around the Bay Area, most of which are free. I'm a fan of Jack London Square's Waterfront Flicks – be sure to arrive early for pre-film festivities including trivia and prize giveaways, good eats, and to set up those lawn chairs and blankets!
4. Paint a Masterpiece
Time to check out the event calendar at Pinot's Palette. With no prep involved, drinks on constant standby and your own masterpiece to take home, it's easy to see why paint nights out have become hugely popular! And they make great dates, especially for new couples, precisely because they provide an activity to do together without the pressure of being completely one-on-one. Best of all, it'll give you a peek into your partner's creative side.
5. Trivia Night
Okay, so there are probably drinks involved with this one… but it's a little more than that. Let's face it, drinks and trivia are both good inhibition looseners, and you'll likely be in for a night of laughs and fun. Plus, the element of competition adds a bit of emotional charge! When it comes to trivia, the more the merrier, so you might consider inviting along a group of friends OR joining forces with another couple. Group dates are all the rage, my friends and they definitely take the pressure off.
You got this! Now get out there and fall in love… or just enjoy an evening out with (hopefully) good company.
Reminder: Don't forget to follow us on Facebook for the most recent photo's, events, contests and specials:
https://www....alettealameda