Meet the Artist-Elia
Meet the fun, energetic stage artist, Elia Murray.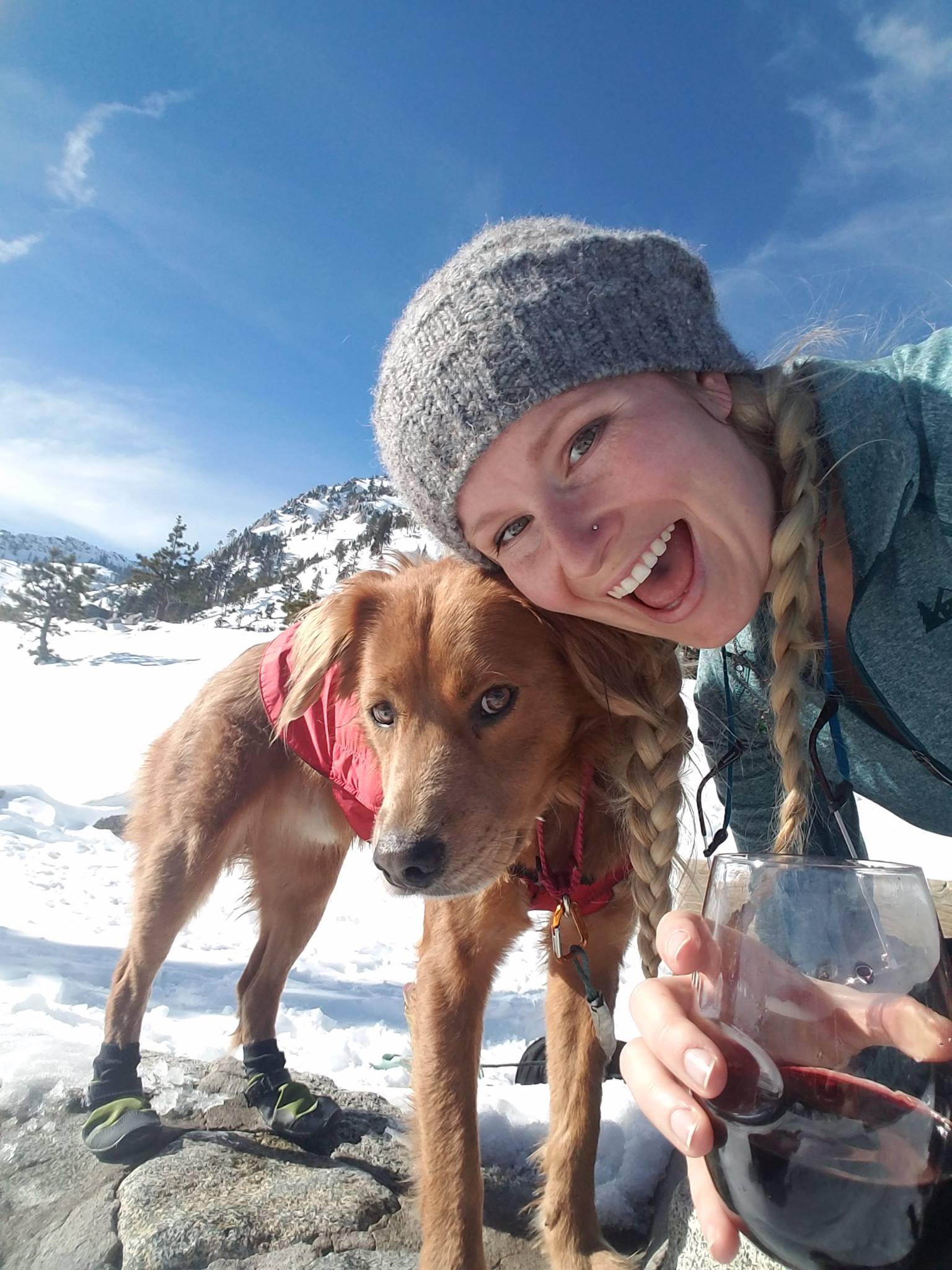 Sometimes it can be easy to forget that the artists leading your favorite Pinot's Palette classes do more than help you paint, drink, and have fun. Our artists are a diverse crowd of talented folks who have a passion for art of all kinds – from sculpture, to drawing, to performance art, to (of course!) painting. We're excited to be featuring each of our artists here on our blog so that you can not only get to know them better, but also have the chance to see and experience some of their unique, beautiful art.
You have probably seen and met Elia. She is always energetic, smiling, singing and dancing in addition to being a very fun and funny stage artist.
So we asked, where were you born/raised? I was born in San Francisco and was raised between the city's twisty streets and the back-country roads of a little town named Sebastopol, up in Sonoma County. I was a city mouse and country mouse all in one.
How old were you when you discovered a love of art? I would say probably the day I was born. My dad is an illustrator, and my mom was a graphic designer. They are both musicians. I was born into a vibrant artistic family. I joke that I once wanted to be an English Teacher, but my mom almost died and told me I HAD to be an Illustrator! Whose parent does that? I was very lucky.
What do you like best about working at Pinot's Palette? - I love the idea behind it. Everyone should be able to play with paint in a fun, care free way. It helps open people up to the idea that they can be creative, they do have talent. That being said, the people I work with are really wonderful too. I get to work with a bunch of really talented people, and we get to paint and make jokes, sing and dance around together. It's great! We couldn't agree more, her personality and smile are contagious!
Finally, we always ask our talented artists what advise do you have for any young artist, just starting out?
My father quoted Ira Glass to me. So, I will quote my father. I went to him one day with a piece of art and bemoaned the fact that it wasn't any good. So, he asked me to show him what I thought was good, and I showed him my favorites, Peter de Seve, Carter Goodrich, Norman Rockwell. and he said showed me the Ira Glass quote:
"Nobody tells this to people who are beginners, I wish someone told me. All of us who do creative work, we get into it because we have good taste. But there is this gap. For the first couple years you make stuff, it's just not that good. It's trying to be good, it has potential, but it's not. But your taste, the thing that got you into the game, is still killer. And your taste is why your work disappoints you. A lot of people never get past this phase, they quit. Most people I know who do interesting, creative work went through years of this. We know our work doesn't have this special thing that we want it to have. We all go through this. And if you are just starting out or you are still in this phase, you gotta know its normal and the most important thing you can do is do a lot of work. Put yourself on a deadline so that every week you will finish one story. It is only by going through a volume of work that you will close that gap, and your work will be as good as your ambitions. And I took longer to figure out how to do this than anyone I've ever met. It's gonna take a while. It's normal to take a while. You've just gotta fight your way through."
And he told me he was proud of me for knowing what I wanted, and that it will take lots of time and lots of hard work, but that because I had good taste, he believed I would succeed. We agree Dad!
We invite you to visit the Art of Elia Murray website and follow her on Instagram.
website:
https://www....liamurray.com
Instagram:
https://www....com/instagram
More on Ira Glass:
https://www....ors/ira-glass
Call the studio today at 510-263-8770 for more information, or you can email us at alameda@PinotsPalette.com
And don't forget to follow us for the latest updates and pictures
FACEBOOK:
https://www....alettealameda
INSTAGRAM:
https://www..../pinotalameda
Pinterest:
https://www..../pinotalameda
Twitter:
https://twit.../PinotAlameda