How to Plan a $50 Weekly Budget
How much do you spend on food every week? I'm talking breakfast, lunch, dinner, Friday night takeout, and those occasional (daily) trips to the local coffee hub. It adds up quickly, doesn't it? Especially when you don't plan your meals or budget in advance. But some of us are just too busy…or at least that's the excuse we tell ourselves.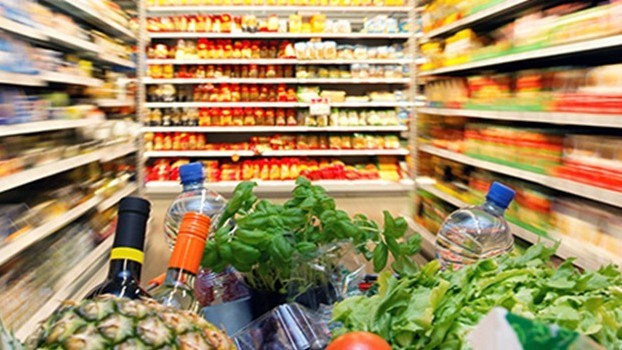 Rather than tell you exactly what you need to eat or exactly what you want to buy, I'm going to share a few tips with you that can help you shave those grocery costs right from the start. These are tips you can utilize on a weekly basis to help keep your costs low and show you exactly how to feed a family on $50 a week!
1. Plan your weekly menu.
Impulse purchases will make your food budget rise quickly. When you plan your weekly menu, you are only buying what you need. The idea also is to be able to use leftovers from previous meals in your meals later in the week. For example, the extras from the meatloaf you make on Monday can be used in the vegetable and beef stew you make Wednesday. Make a menu and stick to it.
2. Plan your shopping around sales.
If it is not on sale, it does not go in the cart. Plan your meals for your weekly menu mentioned above according to sales. If hamburger is on sale, plan on tacos, burgers, and stuffed peppers that week. If there is a great sale on steak, plan on black and blue cheese salad, steak fajitas, and shish kabobs. This requires some extra thought beforehand, but it's worth it in the long run.
3. Make meat a compliment to a dish, not the main star.
Meat is one of the pricier items that will end up in your fridge/freezer. Because of this, build dishes where meat serves as the accent. Instead of making a huge steak, buy one or two small steaks and cut into chunks for stir fry or grilled on skewers with vegetables. Meat can always be added to salads (fajita salad anyone?), casseroles, and bakes. This way you don't need as much as if you were giving an entire serving of it to a person as is.
4. Buy fresh.
Believe it or not, fresh fruits and vegetables come much cheaper than the frozen or pre-packaged ones. Yes, you can use the frozen corn for multiple meals. Yes, you can store your excess frozen spinach for next week. But, let's face it – fresh is always better for you. If you've got a farmer's market near you, I would definitely recommend perusing the stands. If not, your traditional grocery or produce market will do nicely and won't hurt the budget.
5. Shop a variety of stores.
You may wish to buy your meats from a wholesale store where they are typically the lowest price. It might sound silly, but have you checked Dollar Tree lately? Dollar stores are great for dry goods such as cereal, rice, noodles, and other non-perishables. Then, get your fresh items such as dairy and produce at your traditional grocer. Yes, this involves three stores but you will find that the savings can be significant.
I know it takes a little extra thought and a little more extra time, but it will be worth it in the long run…for both your health and your wallet!
Reminder: For the most recent photo's, contests, specials and events follow us on:
https://www....alettealameda