DIY Winter Décor for Every Holiday Theme
One of the best things about growing up and moving out is having the opportunity to design your own living environment…for each and every season. That's right, I will happily admit that after 10+ years living outside of my parents' house, I have accumulated enough seasonal décor to warrant multiple boxes, and I've got the packed hall closet to prove it! Decorating for winter has got to be my favorite, mainly because there are so many options. However, choices can become problematic as well, especially when you're as indecisive as I tend to be.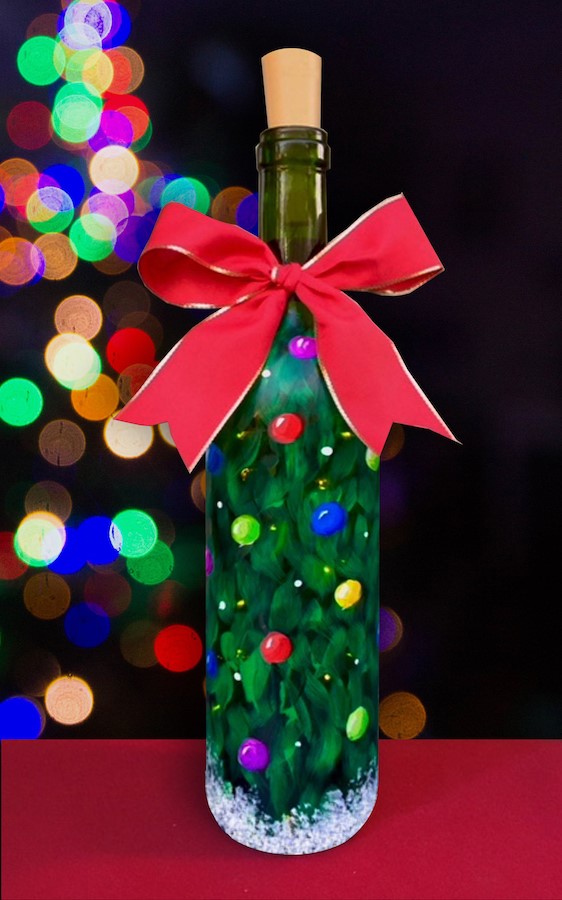 Here are a few DIY décor recommendations to get you started, and I'm pleased to say that there's a little something or everyone's design style:
1. Winter Wonderland
Growing up in California, I never had a "White Christmas", but that's no reason not to bring the snow inside this holiday season, regardless of the climate. Green and red might be the signature Christmas colors, but white will be an excellent choice to compliment the warmer colors. Just a dusting, as though it were snow.
Wine Glass Winter:
https://www....oliday-decor/
2. Warm and Woodsy
I'm all for the smell of pine and wood, so why not bring that into the house? I'm talking more than just a candle or too. There are tons of wonderful crafts and décor that utilize raw wood, tree branches, and pinecones. You could even skip the tree this year (especially if you've got a small apartment, like me) and go for a non-traditional tree option, like a "Bucket of Christmas".
Bucket of Christmas:
https://styl...stmas-tree/4/
3. Channel the Flannel
Flannel screams cozy. Who doesn't want to feel warm and cozy in their home? For those of you who can't hop onto the "bright, white Christmas" themes, flannel is a wonderful alternative. It's warm to touch and the deep, rich reds, blues, and greens will pair nicely with a cozy interior. Bring the log cabin home with you!
Rustic Wood Santa:
http://beaut...ions-ideas/8/
4. Silver Bells
It's Christmas time in the city… Silvers and blues are a clean, modern option that also tend to be fairly neutral when it comes to holiday celebrations. Deck the halls, the house, even the front yards will white twinkle lights to illuminate the lighter tones!
Silver and Blue Décor:
https://theh...style-series/
5. Candy Cane Lane
It's beginning to look a lot like…candy. Red and white, gingerbread, gumdrops, etc. – If you like sweets and plenty of color, this is the theme for you! The beauty with this one is you can never go too overboard. Just remember that those painted candies are not for eating…
Bauble Wreath:
http://snip....rating-hacks/
6. A Very Crafty Christmas
I happen to purchase a lot of Christmas décor and make a lot of my Christmas ornaments. However, some crafty people are all about the DIY. What can I craft out of this? What can I turn this into? One thing's for sure – if you're putting together the bulk of your holiday décor, be sure to host a gathering to show it off. Don't be surprised if you have some buyers interested in commissioning some work from you next year!
Upcycled Picture Frame:
http://masym...rtelo-en.html
Is something missing? Maybe the walls look a tad empty? Well, hop on down to Pinot's Palette and paint the perfect snowscape or winter owl to hang front and center – a conversation topic for your next holiday party, no doubt.
Reminder: Follow us on Facebook for the most recent photos-contests-events and specials:
https://www....alettealameda