Millennial Dating Lingo (that will probably make you cringe)
I will (probably not) be the first to admit it: we are living in a golden age of cringeworthy dating trends. Congratulations millennials, we ruined dating. I'm so ashamed/shocked/amazed/etc. by what dating has become in the last decade. Perhaps "Friends" and "Sex and the City" skewed by perspective of what constitutes casual dating, because I'll be honest, I've never had a stranger walk up to me in a lounge-y coffee shop to ask me out for dinner. Have you?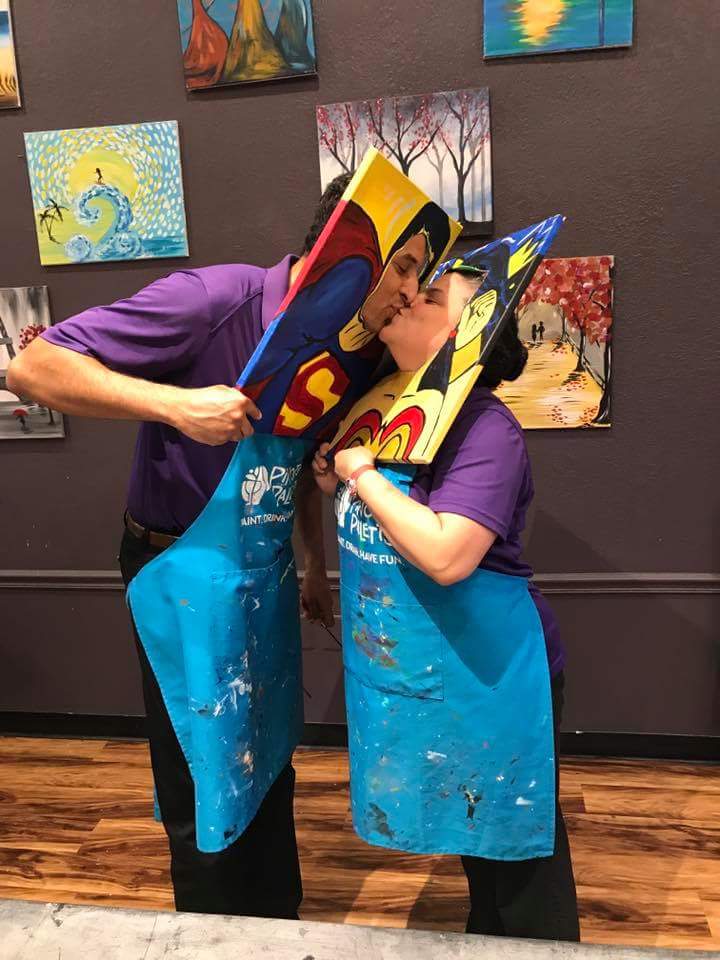 I'll admit I've turned to the dating apps…on more than one occasion. Unfortunately, I feel like there's still this awful stigma that comes along with every Tinder download. And why? At this point in time, Tinder, and dating apps in general, have become a part of the norm. "Casual dating" has become a part of the norm. We are living in "Hook-up Culture" and as many of you I'm sure are wondering, just as I am… WTF does that mean?!
If you're single and ready to mingle in 2018, here are a few terms you should be familiar with:
"STASHING"
This one's pretty simple to figure out. When you're ashamed of the person you're dating, you "stash" them – away from your friends, family, social media presence, etc.
"BREADCRUMBING"
Definitely one of the shadier dating terms, breadcrumbing occurs when someone is sending your flirtatious text messages or showing their admiration or affection on social media through likes, comments and direct messages. However, they're not really asking you out on a date and chances are, they have no intention to. They flirt here and there, send you messages just to keep you interested, but in the end, they know damn well that they're staying single. See? Shady.
"GATSBYING"
Gatsbying is the newest addition to the list, and frankly my dear, it's just bizarre. Gatsbying is apparently when you, like Jay Gatsby from The Great Gatsby, throw lavish parties in the hopes of attracting the object of your affection. As if that weren't awful enough, Gatsbying for millennials often refers to throwing a digital "party" and sharing lavish social media posts with the specific goal of your crush seeing it. Why not just cut through the BS and just, you know, communicate directly with your crush, you might ask? I don't write the rules.
"CUFFING"
Thanksgiving, Christmas, New Year's, and… "Cuffing Season". Cuffing season typically falls between fall and winter, when baby, it's cold outside. Singles don't want to spend the holiday season alone, so what else can they do besides "cuff" (figuratively speaking, of course) someone to them through the new year…Valentine's Day, if you're lucky. Cuffing relationships aren't meant to last forever – just until the weather warms up again.
"PRE-DATING"
Aka the period of time before a couple becomes "official". It often includes a significant amount of hanging out, flirting, and often times arouses suspicion amongst friends of either or both parties. You know, basically what used to be called ACTUAL dating, because that's not confusing.
"SITUATIONSHIP"
Ugh. What else can you call a relationship that isn't a relationship? I've found that many people nowadays HATE labels. Rather than call it what it is (*cough* a relationship *cough*), they label it as something else entirely (oh, the irony). If you're not sure what your situation is exactly, could be that you're in a situationship.
"GHOSTING"
Ghosting is considered one of the biggest dating trends as of late, with 78% of millennials admitting to being ghosted. If you're not familiar with the term (or the actual experience), count yourself lucky. Ghosting means you've been seeing someone, and then all of a sudden, they disappear…no explanation whatsoever. It's almost as if they were never there.
"SUBMARINING"
Personally, I find this term to be absolutely hysterical. Comparable to ghosting, submarining is when a person you've been seeing disappears without reason, and then reappears just as suddenly, often without reason, as if they'd been simply lurking below the surface of your romantic interest. Am I the only one who receives random Facebook DM's from people who disappeared four months ago? I think not.
"BENCHING"
Dating is like baseball – if you've seen "Bull Durham", you'll know exactly what I'm talking about. These days, rather than play one pitcher in the game of love, daters create an entire roster. Benching is what happens when you've gone on several dates with someone and you decide to put them on reserve, almost like a backup option. Maybe you don't want to let them go yet, maybe you just want to see what else is out there first. In either case, you've always got someone waiting in the bullpen.
"LOVE-BOMBING"
Love-bombing is when you meet somebody and they are immediately adoring, sending you affectionate text messages, constantly wanting to see you, etc. They may even shower you with presents. The danger here is that anything that's happening too fast is probably too good to be true… Chances are they're reeling you in now, but said behavior is only a ruse.
"CUSHIONING"
Just as I find submarining hilarious, I find cushioning to be the most insulting of the bunch. This dating technique revolves around having several "cushions", in addition to your main piece. Basically, those that are worried about being alone after a break-up will chat up some new action to "cushion the blow" of their impending break-up. That way, when their obviously doomed relationship ends, they'll have someone waiting for them.
Had enough yet? I know I have!
Reminder: Follow Us on Facebook for the most recent photo's, events, contests and specials:
https://www....alettealameda