10 Fresh, Fun, and Fabulous Fall Date Ideas
Swipe LEFT for summer, because it's all about fall RIGHT now. The beauty of dating in fall, whether you're in a long-term relationship or just trying someone new on for size, is that the season provides so many natural opportunities for outings. There's Halloween prep, delicious seasonal eats, and lots of nearby locations worthy of an Instagram pic.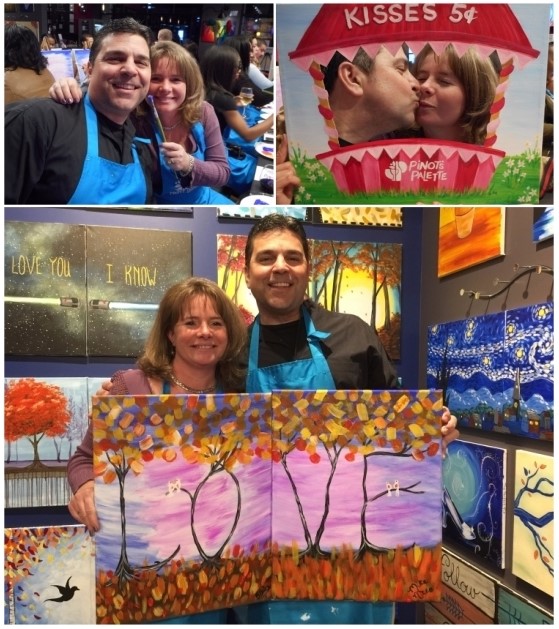 As you plan your next romantic (or even friendly) outing, consider the following:
1. Pumpkin Patch
Even if you're not as thrilled about PSL season as the average person (aka, me), fall wouldn't be the same without a trip to a pumpkin patch. Not only is it a chance to spend a day outdoors, but it also makes an easy setup for part two of the date: taking a pumpkin home to carve.
2. Get Scared (Together) at a Haunted House
If spooky houses were your thing as a kid, then you'll have a blast doing it all over again with your partner. Just be sure your date is on board first…there's nothing worst than wetting your pants, scared spitless on a first date.
3. Road Trip to Apple Hill
Hopefully you can drive a few hours and peep some killer leafage near Apple Hill. Tour the local farms, pick some apples, and share some apple cider donuts and (spiked, hopefully) cider.
4. Paint a Memory
With no prep involved, drinks on constant standby and your own masterpiece to take home, it's easy to see why paint nights out have become hugely popular! Bring it down to Pinot's Palette and get a peek into your partner's creative side.
5. Take turns cooking a romantic fall dinner for each other.
There are so many yummy fall recipes, so why not take turns crafting a gorgeous meal for one another? OR check out your local Sur La Table for a fall-themed cooking class. Maple salmon anyone?
6. Have a bonfire with friends
If you can't find a bonfire, cozy up to a fireplace at home! S'mores and board games optional.
7. Shop for Halloween costumes
Who says you can't turn an errand into a date? Help each other pick out Halloween costumes. Bonus points for a romcom-style dressing room fashion show – I recommend your nearest thrift shop!
8. Picnic in the Park
Take a hike (or stroll) and back a lunch! It's yet another fun way to make the most of the outdoors during this picturesque time of year, especially as we head into October.
9. Get lost in a Corn Maze
We may live near a city, but you'd be amazed at the amount of corn mazes within an hour's drive. Navigate your way through to the end, then celebrate with a sip of cider or cocoa – whatever floats your boat!
10. Go to a game
Calling all fall football fans! If you can't swing the ticket price for a Niners game, check the schedule for the local high school or football team.
Time to get out there and FALL in love… see what I did there?
Follow us on Facebook for the most recent photo's, events, contests and specials:
https://www....alettealameda