Swipe Right for these 5 Dating Apps
Let's face it, the dating scene is not what it used to be…or what Friends and Sex and the City made it out to be for those of us 90's kids. I can't remember the last time some guy picked me up outside my local coffee shop… I also can't remember the last time I went anywhere without my cell phone in hand.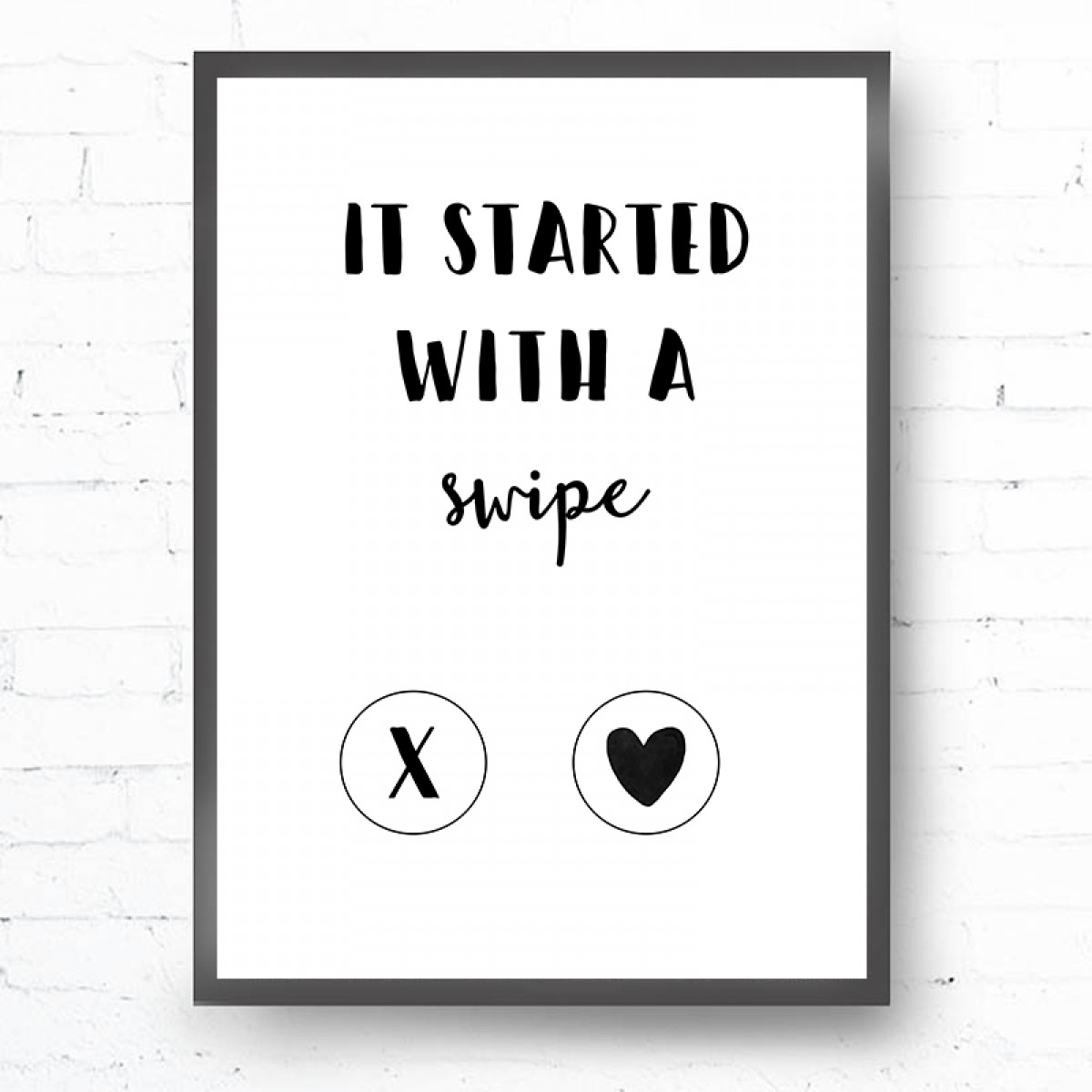 So, if you're a millennial looking for love, or something like it, you might want to consider the accessibility of a dating app. Here are the five apps that I recommend are worth a visit (or revisit).
TINDER
Sigh, where do I begin with Tinder? I don't think there's a person alive in America today, over the age of eighteen who has never heard of Tinder. And if there is, and he's a single heterosexual man with a penchant for puppies and chocolate, please give him my number. At this point, Tinder has definitely made it into the lexicon of dating and hook-up culture (emphasis on hook-up). However, I am attending my first "Tinder couple" wedding this fall, so there's proof that there are Tinder users looking for love.
Let's keep it simple: Dudes swipe right on everything, Ladies have their pick of the litter. Much like some of the other apps, I do appreciate the fact that Tinder points common connections between users and their potential matches. That being said, I don't see Tinder sticking around for much longer, at least in it's current form. I think the only reason people still turn to it is for the comfortability factor – it's the "go to" dating app. Chances are that there are a lot more fish in the Tinder sea than any other dating app, so if it's quantity you're looking for, this is the app for you.
https://tinder.com
HINGE
As opposed to the drive-thru feel of Tinder, Hinge feels like an upscale restaurant in the nicest of neighborhoods. As one of the few apps that'll cost you (there's a free trial followed by a $7 monthly fee), you're guaranteed at least some level of…professionalism? Simply said, we're weeding out the weirdos in favor of those a little more serious about finding a relationship.
One of the best (and worst) things about Hinge is the fact that it's designed to introduce users to people within their social circles (i.e. the friends of friends of friends, etc.) Instead of endlessly swiping through singles, Hinge curates potential matches for you every day based on your interests and mutual Facebook friends. It's the best of OkCupid and Tinder, with the aesthetics of Instagram. If you're looking for something more than an unsolicited dirty-pic or a casual fling, Hinge is definitely worth a shot!
https://hinge.co
BUMBLE
"Like Tinder, just free and a lot less creepy." That might have been the case when Bumble first emerged a few years back, and truth be told, it's still a lot cleaner than Tinder, but Bumble isn't what it used to be. If you've been living under a rock (or in Relationship land) for the last few years, Bumble was specifically designed to put women first because of the "creep factor" often associated with men on dating apps (*cough cough* Tinder *cough*)
One of the things I do like about Bumble, much like Coffee Meets Bagel, is the "ticking clock" element. After "matching" with someone, women must instigate a conversation within 24 hours, otherwise the connection is lost forever…at least until you hit the Craigslist Missed Connections. You should note that the above rules do not apply to same sex or friend connections. In these cases, either person must make a move within 24 hours before that connection disappears.
https://bumble.com
OKCUPID
OkCupid was very big on my college campus (circa 2010). At that point, there was no app, only a website, and 90% of the people that popped into my feed were classmates that I saw daily. #Awkward However, eight years and three cities later, things have changed. The key behind OKCupid rests in the matchmaking algorithms. Besides filling in the basics of a profile, there's a ton of questions to answer in a wide variety of categories and topics. Answers you provide make it easier to find other people that you would likely be compatible with, based on a mathematical percentage.
It's easy to use, it's free, and honestly, it's fun. There are two ways to find other profiles in OKCupid: Quick Match or Search. Quick Match is more Tinder-style (you can swipe right to Like them, or swipe left to say "nah") while the regular Search option lets users go through different categories, such as Last Online, Match Percentage, Nearby, or my personal favorite…Enemy Percentage. I mean, how can you resist?
https://www.okcupid.com
COFFEE MEETS BAGEL
Coffee Meets Bagel marks my latest venture into the world of dating apps and I must say that so far, I'm pleased. CMB follows the now-formulaic set-up of dating apps – both users must "like" each other before they are able to connect (I'm ready for something new, people!) On top of that, once a connection is made, users have one week to connect and ideally, exchange contact info, before they lose their connection. You gotta love that ticking clock!
While the app itself is free, if you're set on making connections quickly, you might have to pay top dollar. While you can earn "beans" by reviewing other users' profile pics, posting on social media, or inviting friends to join the app, you can also purchase them. Beans can be spent on additional matches (aka "bagels") or to extend connections when that one-week deadline passes. It might be worth it in the end, considering the fact that users receive only a few potential matches every twenty-four hours.
https://coff...eetsbagel.com
Remember to follow us on
https://www....alettealameda
for recent fun photos of you and special updates.