Slam Dunk Cookie Time
I hope you stocked up on milk… No matter your age, location, or flavor preference (unless you're one of the weirdos that doesn't like chocolate), there's no denying the beauty of a good, old-fashioned chocolate chip cookie. Well, cookie lovers, you're in luck! August 4th marks National Chocolate Chip Cookie Day and I'm here to share with you some of my favorite cookie recipes to celebrate the occasion.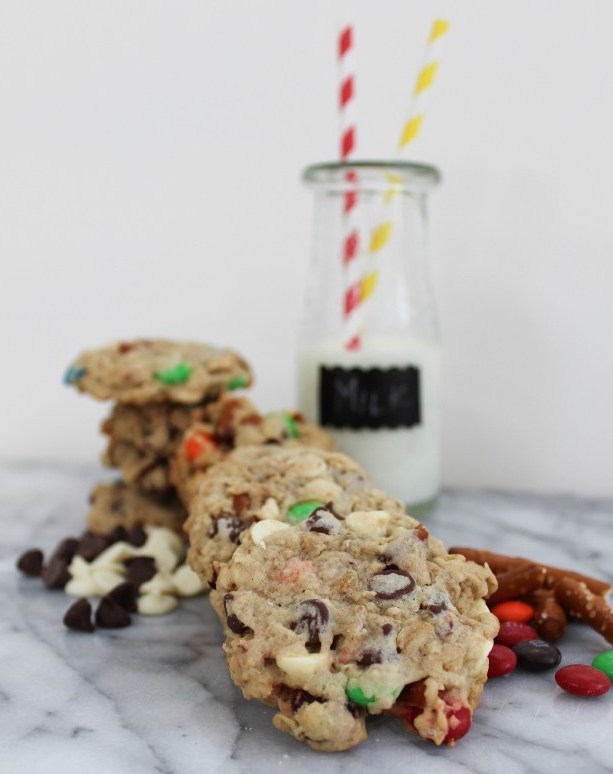 For the traditionalist – "Perfect Chocolate Chip Cookies" by The Baking ChocolaTess
A few tips for this one! First, to avoid ugly, flat cookies, be sure your butter is room temperature (not melted or even softened), and use a cooler dough vs. warm dough. Just pop it in the refrigerator a bit before baking if it feels warm. Secondly, if you prefer your cookies extra chocolatey, go the full 2¼ cups of chocolate chips as the recipe calls out. If you want to tone down the chocolate chips (*cough* weirdos *cough*), just use a lesser amount to your liking. 1½ cups is good for those that want chocolate flavor, but not chocolate overload, you know, if you like that sort of thing…
Full Recipe here:
http://www.t...chip-cookies/
For the extreme chocoholic – "Death by Chocolate Chip Cookies" by Delectably Mine
These cookies are dark, decadent and intensely chocolaty, the perfect way to treat your chocolate craving. What sets them apart from the rest? Well, there is 8 ounces – yes, half a pound – of melted chocolate in the dough. If you aren't looking for something rich, these aren't for you. But if rich and chocolatey doesn't scare you, make these cookies immediately. The only difficult thing about these cookies, is waiting the 30 minutes for the dough to chill before you can bake them. But 30 minutes isn't too bad, and the wait will definitely be worth it in the end.
Full Recipe here:
http://www.d...html?rq=death
For the health nuts – "The BEST Healthy Chocolate Chip Cookie" by Chocolate Covered Katie
These cookies can be whole-grain, vegan, and MUCH lower in sugar, fat, and calories than traditional chocolate chip cookies, with no cholesterol and no butter or eggs in the recipe. They can also be refined-sugar-free if you wish. Dress them up as you like with some almonds or for the real fancy nut fans, macadamia nuts. You're just 10 ingredients and 9 minutes away from ooey-gooey goodness!
Full Recipe here:
https://choc...chip-cookies/
For the adventurous eaters – "Kitchen Sink Cookies" by Oh My! Creative
These Kitchen Sink Cookies are jam-packed with delicious add-in's, from oatmeal to candy and a little bit of salty magic. The oatmeal in the cookie gives it flavor and its deliciously chewy texture. The chips (both chocolate and white) add richness, and the M&M's give the cookies color and a tiny bit of crunch. But the best addition to the cookie has to be the crushed pretzel pieces. They give these cookies a great hit of salt and much-needed texture. If you've ever had pretzel M&M's, you'll understand exactly what I'm talking about. Nothing beats sweet and salty!
Full Recipe here:
https://www....sink-cookies/
Now, get to baking! And please, feel free to share your best cookie recipe…or simply share your cookies.
Don't forget to follow us on Facebook for the most recent photo's, contests, specials and events:
https://www....alettealameda