Celebrate Christmas in July with the Hallmark Channel
I don't know about anyone else, but I'm one of those people that looks forward to Christmas all year long. I do the bulk of my holiday shopping in September, I start playing Christmas music immediately after Halloween, much to my mother's dismay, and I shop for seasonal décor the second it goes on sale on December 26th.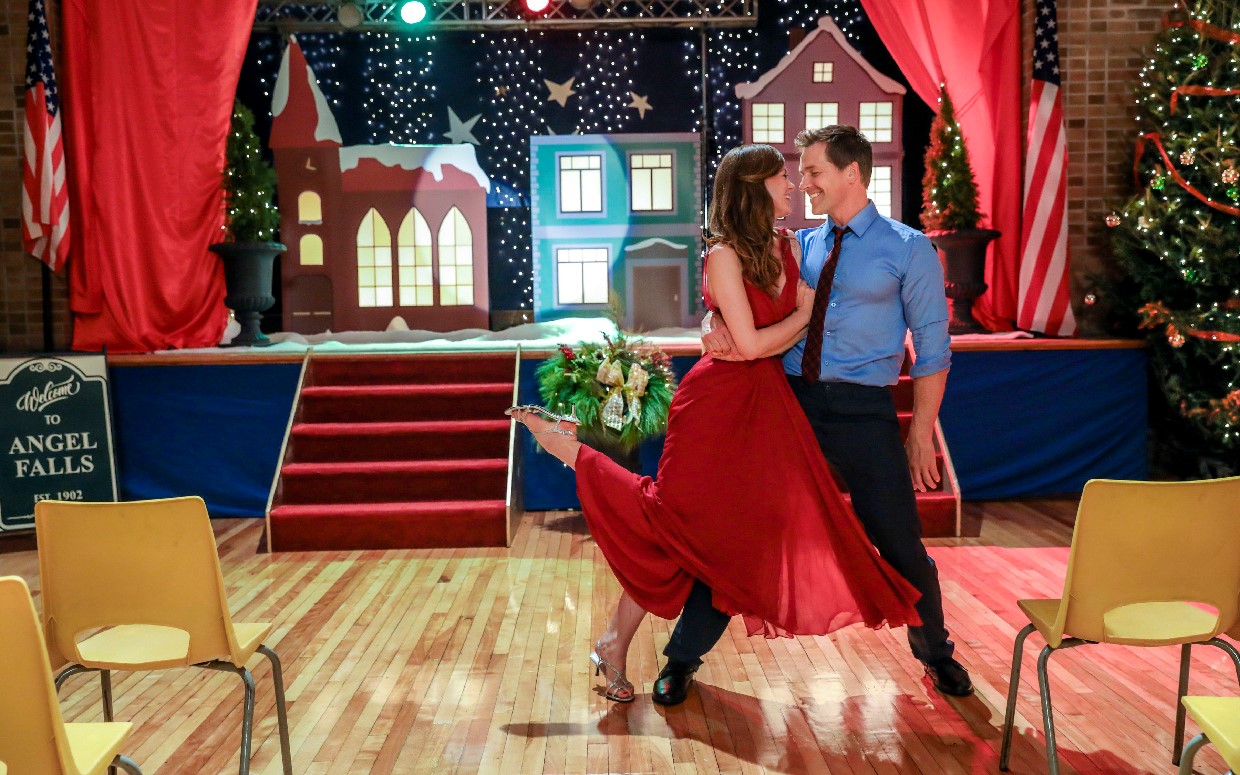 I can't help myself! I think this love for Christmas stems from the fact that we live in a much more…tropical climate than most. No snow, no pine trees, no log cabins with Bing Crosby. Instead, I make the most of the holiday, California style.
For my fellow holiday lovers and movie fans, I'm pleased to say that there's no reason for you to put off the celebration any longer. Thanks to the Hallmark Channel, Christmas came early this year. That's right I'm talking about Hallmark's annual Gold Crown Christmas Week.
There's plenty to watch and here's a helpful hint to get you started: the "Christmas Week" isn't actually one week…it's two! Double the seasonal trouble. So, if you're looking for some mindless entertainment, and you just don't have the energy to meet your friends for drinks this week after work, here's a chill (and/or romantic) alternative. I've even handpicked my personal faves from the first week's line-up:
Friday, June 29 @ 9/8c: Rocky Mountain Christmas
Sarah Davis heads to her uncle's struggling ranch to escape New York and the spotlight from a recent breakup. Returning home for the first time since her aunt passed, complications arise when Graham, an entitled Hollywood star, arrives at the ranch to prepare for his next film. As Sarah and Graham start to bond, Sarah may get more for Christmas than she bargained for.
Saturday, June 30 @ 3/2c: Christmas Encore
A struggling actress earns the lead part in the production of 'A Christmas Carol', and falls in love with the director. But, the cast and crew need a Christmas miracle to save the show when the theater loses its lease. If you're a theater kid at heart, or a fan of USA's "Psych" (the lead is played by Maggie Lawson), there's no doubt you'll love this one!
Sunday, July 1 @ 9a/8c: Lucky Christmas
Lucky Christmas is the story of Holly Ceroni, a single mom trying to get back on her feet, but who is crushed to learn her winning lottery ticket is in the glove compartment of her recently stolen car. Oops…
Monday, July 2 @ 9/8c: The Perfect Christmas Present
This is definitely one of my newer favorites, particularly because the cast is just so darn charming! Tom is "Mr. Christmas," the guy who can find the perfect gift for that special someone. But when he agrees to help an old college buddy discover his girlfriend's Christmas wish, he ends up getting too close, and she ends up falling in love with him.
Tuesday, July 3 @ 9/8c: A Princess for Christmas
If you're a sucker for princes, impromptu ballgowns, and mystical made-up kingdoms, look no further. At the invitation of an estranged relative, a young woman travels with her niece and nephew to a castle in Europe for Christmas, where she unwittingly falls for a dashing Prince.
Wednesday, July 4 @ 11/10c: The Christmas Secret
Because nothing says, "Happy Birthday, America!" like a good old-fashioned holiday flick. While her life is falling apart, single mom Christine finds a magical family heirloom that leads to love and good fortune during Christmas.
Tuesday, July 24th @7 PM Folk Art Snowman: Pinot's Palette features $29 Special on Tuesday nights only. This charming Folk Art Snowman will bring a country charm into your home for the holidays. Paint it for someone special in your life. Christmas in July!
That should get you through the first week, but there's plenty more where that came from. For the full line-up of movies, check out the schedule here:
http://www.h...2018-schedule
Happy Holidays and Merry Margaritas!
Follow Us on Facebook for the most recent photo's, contests, specials and events here:
https://www....alettealameda