How Much Cash to Carry When Traveling?
It's one of the best feeling's travelers experience. You've picked a destination, found a great deal on flights, got all your visas in order, packed your bags, and are ready for your adventure to begin. But wait, there's still one thing you haven't quite figured out. How will you pay for things once you arrive? Fortunately, credit cards make traveling throughout much of the world safe and convenient – they save you from having to carry a bunch of cash (which can be risky).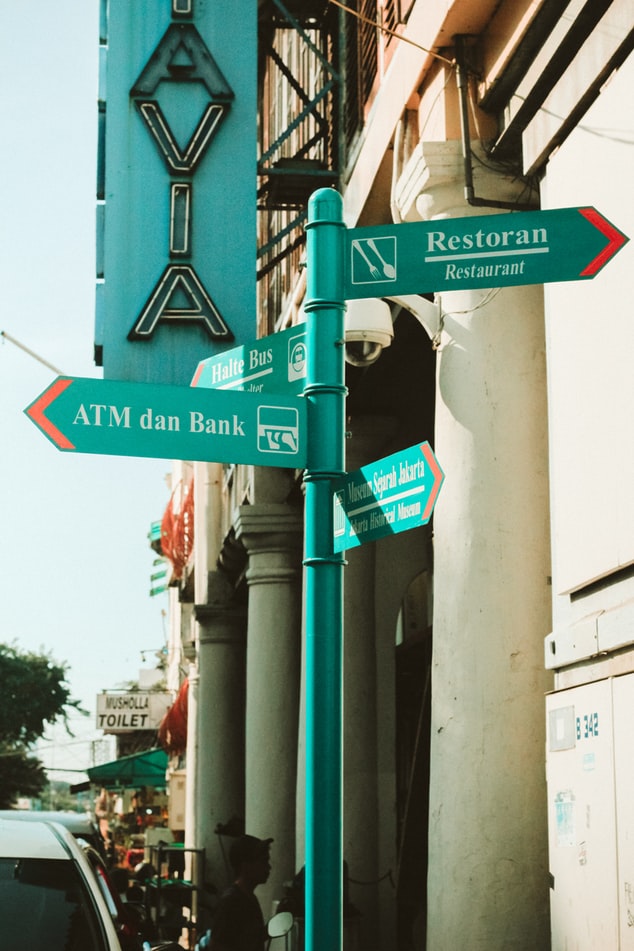 However, there are a lot of countries where most of your transactions will still be in the local currency. So, how do you plan for this? Do you take out a bunch of cash in the country's currency before you go? Or, do you plan ahead and obtain a debit card that allows you to pull money out anywhere in the world with no foreign transaction fees and no ATM fees?
We always opt for the second option. Plus pulling out and carrying all the cash for 14 months of travel to 12 different countries would have been impossible. That said, we kept just over $100 USD with us throughout the trip for emergency purposes. Didn't really use it, and it lived in our money belt, but from time to time a dollar come in handy here or there. Like when experty got rid of all our Thai Baht when leaving Thailand only to realize we needed to pay the Taxi's road toll …. Oops! $1 came to our rescue!
Over the years, we've heard way too many horror stories of fellow travelers losing all of their cash. And trust us, having no money in a foreign country is not something you want to experience. To protect us from this unlikely, but very real scenario, we like to use Charles Schwab's High Yield Investor Checking account which allows us to pull money out of an ATM anywhere in the world without incurring any foreign transaction or ATM fees.
Their online banking is a breeze to use and your account will accrue interest on the balance (0.31% APY on your account balance). When you pull money out of an ATM, Charles Schwab will reimburse you at the end of each month for any ATM fees you incur. They even have a great support team that has helped us avoid overdrawing on our account and clear up some potentially fraudulent charges.
With our Charles Schwab cards, we don't always have to worry about carrying hundreds of dollars in cash with us . Typically, we will pull out however much we need to last us a few days and then make runs to the ATM whenever we need to. One thing to note is that in many developing countries or remote areas, ATMs are not always readily available. This means that it is important to plan ahead and ensure that you have enough cash to cover your expenses until you reach an area with an ATM. Don't be like us on Tioman Island in Malaysia where TJ and a friend had to hike 6 hours to the nearest ATM (no, there were no roads or cars on our side of the island).
The biggest benefit of using ATMs, rather than carrying all of the cash you need for an entire trip, is that it provides major peace of mind. We never worry about the possibility of losing all of our money in the event that we get robbed or lose our belongings. Worst case, we lose a few days' worth of funds.
A few important steps to ensure that your money is safe, and you have enough to cover expenses while traveling:
1. Research the Destination
Paying with debit and credit cards is second nature to many regardless of whether it's for a snack at a convenience store, settling a restaurant bill, or buying a bus ticket. This isn't always the case in other countries around the world, so try to find out about the likelihood of being able to pay with plastic. Small, independent retailers may add on unwanted service charges to purchases, which would ultimately make the item more expensive than if paid for in cash. You will also want to figure out whether ATMs are readily available or not. These days ATMs are pretty much everywhere, but you still want to do your research.
2. Research Your Card or Bank
If you're not going to go with Charles Schwab or another card that offers no foreign transaction/ATM fees, you'll want to check with your bank to see what kind of charges you can expect to incur when you swipe your plastic outside of the US. In many cases, the fees are ridiculous and will quickly add up. In this case, you may be better off taking all of the cash you need with you (just be careful!).
3. Make a Budget for Your Trip
If you are going all cash or even part cash, creating a budget is key. You'll want to set a daily budget based on the style of travel you're accustomed to. Plan to have enough to cover your accommodation, food, drink and transportation costs. Of course, this number can vary according to the destination and your style of traveling. Alternatively, calculate the maximum you have to spend for the vacation and then divide it by the duration to get your daily budget.
Be sure to think about special purchases that you are likely to make and any once-in-a-lifetime activities that could require cash payments. The best part of traveling is doing all of the cool activities you can't do at home, so be sure to budget enough money to allow yourself to splurge on all of the fun things you want to do. If you're a big shopper, you'll want to have a separate shopping budget for bringing home souvenirs for friends or cool items that you want for yourself.
And lastly, always make sure you've got a little extra for emergencies.
4. Monitor Your Account
Scammers have gotten pretty sophisticated these days and your credit card information can fall under attack very easily when traveling in highly touristed destinations. It's always important to keep an eye on the person processing your credit card. Don't let them take it out of your sight. When using ATMs, it's always a good idea to inspect the machine before inserting your card.
Some hackers are smart enough to install a fake card reading device that can steal your information without you being aware. Always pull on the card reader on an ATM machine and look for anything that seems out of place. For peace of mind, make it a habit to check your transactions online every couple of days to ensure that there are no charges you don't recognize. In the event that you discover someone has made a purchase using your information, call your bank immediately. They can issue a chargeback, cancel the card, and help you resolve the problem even if you're halfway across the world. Skype calling credit is a great way to place the call. Whatsapp isn't always available for calling big companies.
Stay tuned next week for more #TravelTuesday adventures from our friends, Alli & TJ of Life Is Meant For Exploring, a dynamic duo, who have been together for over a decade, out to explore the world one adventure at a time.