Travel Tuesday: Burmese Wedding
Planning a wedding means everything from picking venues and colors to selecting bridesmaids, grooms men, and finalizing your guest list. As Alli and I begin to ponder what our wedding will look like when we get home, we've started dabbling with our guest list a bit! Curious to compare our potential number to typical weddings in the US we enlisted the help of Google. A 2016 survey by WeddingWire found that the average number of attendees is 120. Hmm… we might be a bit above that… but we won't be anywhere close to the Burmese average of 1,500 people!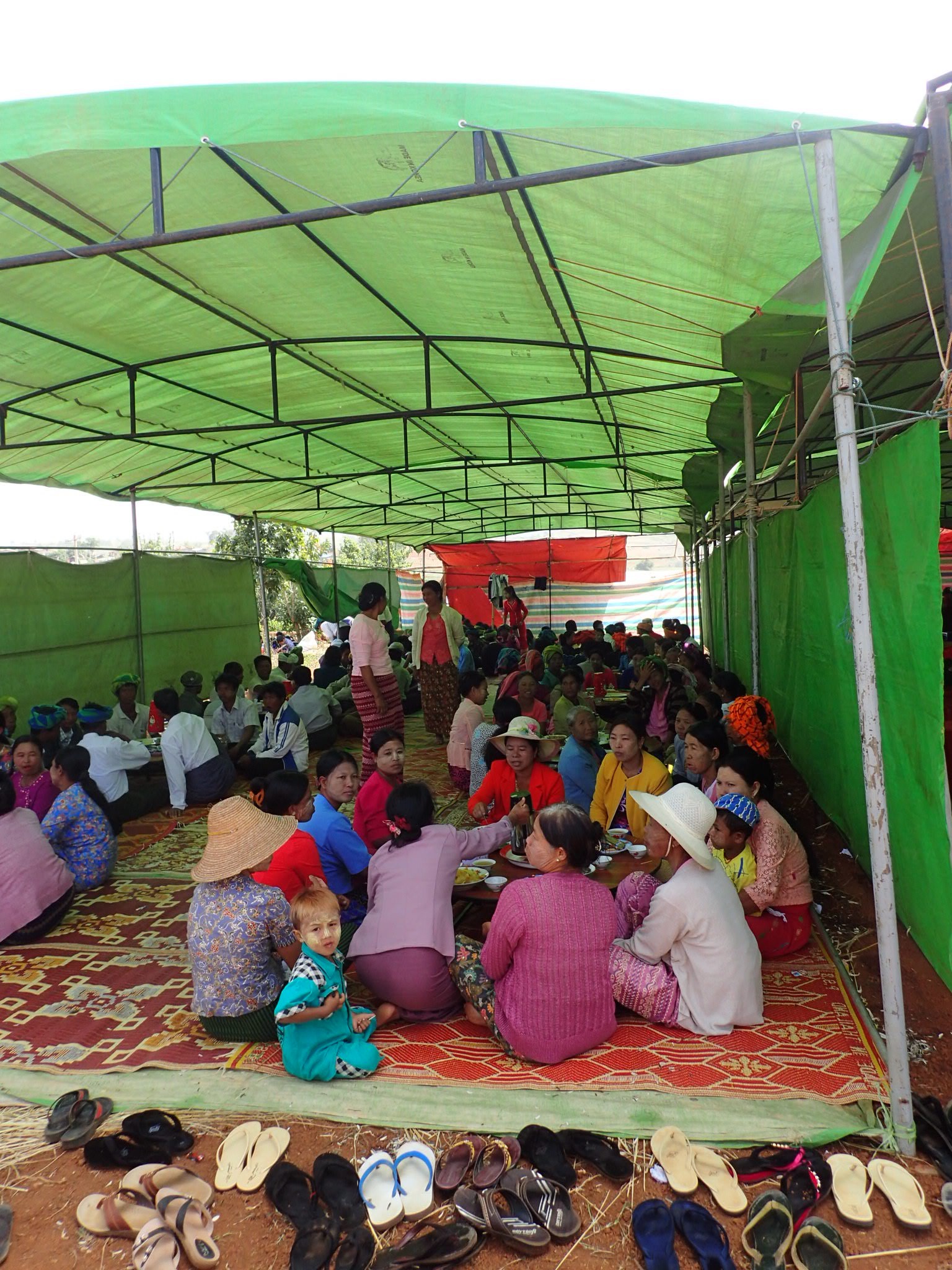 While traveling through Myanmar last month, we went on a wonderful 3-day trek from Kalaw to Inle Lake. We traversed different terrain, spent two nights in village home-stays, ate amazing local meals, and learned about Burmese weddings. Early on day one, we came across a group of men butchering and preparing an enormous feast for a wedding to be held the following day. As the delightful scents wafted out of the monastery where they were preparing the meal, our guide shared with us some of the customs surrounding weddings in Myanmar, particularly those held in villages within Shan State.
As we mentioned already, an average wedding throughout rural Myanmar is 1,500 people - can you imagine! Alli and I would certainly have a tough time figuring out who to invite to such a large gathering, but it would be similar to inviting a few different neighborhoods from our city. And, while 1,500 may sound like a lot… large weddings can attract 3,000 people. From wedding foods and the number of attendees, we quickly segued the conversation to learning about how Burmese marriages come to be from our wonderful guide.
Most Burmese people (especially today) find love on their own and marry by choice, but it is still common for arranged marriages to take place either by the parents or a middleman (often an astrologer). An astrologer has an important role in Burmese culture and they are often consulted to offer advice on whether a marriage will be a good match. What constitutes a "good match" has much to do with when both the man and the woman were born.
There are other ways for a couple to become married, such as by simply living together for a long period of time and announcing their marriage status to at least seven neighbors. A couple can also visit a court and legally become married with witness's present. In other instances, where the parents do not formally support a marriage, a couple may run off together in "secret" and in time the parents may grow to accept their love and recognize the marriage. Our guide told us he and his wife had run off together and made a "love marriage", but that both parents now love and recognize their life together.
One of our favorite aspects of traveling is learning about the cultures of the places we visit and stumbling into surprising experiences like preparations for weddings. The trek from Kalaw to Inle Lake is a cultural experience that we cannot recommend enough to anyone interested in visiting Myanmar. For anyone that wants more information please check out our friends at EverSmile Trekking or shoot us a message, we would love to chat: )
https://ever...wordpress.com
Authors:
Alli & TJ of Life Is Meant For Exploring, a dynamic duo, who have been together for over a decade, out to explore the world one adventure at a time. For more #travel tips follow them here:
https://life...xploring.com/
Remember to follow us on Facebook for the most recent photo's, contests, specials, and events:
https://www....alettealameda