Last-Minute Summer Side Dishes for Any BBQ
So, you forgot about your neighbor's BBQ? So, you thought your cousin's grad party was next weekend? So, you got so caught up in your summer reading you spent the entire day lazing around rather than prepping that potato salad for Dad's birthday?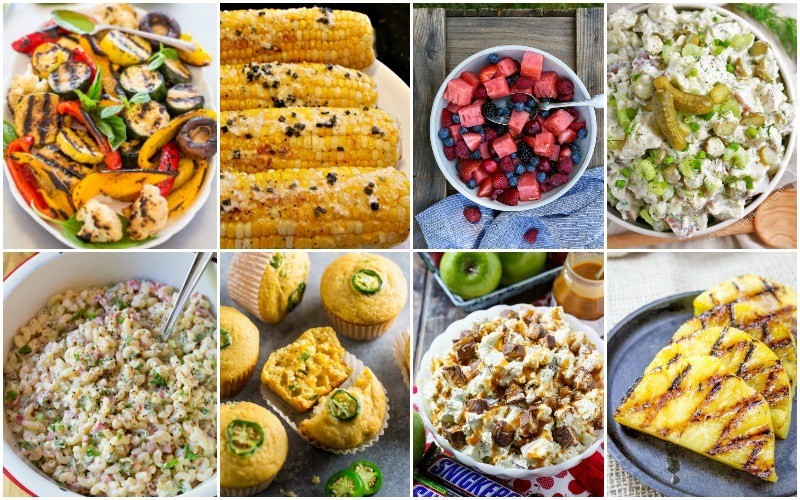 Never fear, Pinterest is here. One of the beauties of apartment living is the lack of BBQ opportunities – for once, I find myself NOT hosting every shindig and instead, barging in (when invited) on all of my friends blessed with yard space. So, when it comes to summer cookouts (as my roommate from South Carolina calls them), I stick to the unsung BBQ hero: side dishes.
There are a LOT of side dishes that take a LOT of prep, but there are also plenty of simpler, last-minute options. Here are a few to try for your next summer get together:
1. Creamy Cucumber Salad – There's nothing like a cool, creamy, and crunchy bite of cucumber to wash down some hot BBQ. This simple dish will take you 10 minutes max, including prep time. Just chop, mix, and you're out the door! Recipe here:
https://www....cumber-salad/
2. BLT Pasta Salad – BLT's are delicious. Pasta is delicious. Salad is delicious. What's not to love? Recipe here:
https://life...-pasta-salad/
3. Apple, Cranberry, & Almond Coleslaw – Who doesn't love coleslaw? It's crunchy, it's creamy, it's slightly sweet, and it goes with just about anything, plus it always has me heading back and heaping another generous scoop onto my plate (no shame, it's cabbage). The best part? You can customize it as you wish. Recipe here:
https://www....ond-coleslaw/
4. Brown Sugar Roasted Pineapple – It's not too sweet for a side dish, but not sweet enough for a dessert. Try it with ham, BBQ pork, breakfast sausage or even over ice cream. For all its versatility it is crazy easy to make – you can have it in the oven in five minutes! Recipe here:
https://www....ed-pineapple/
5. Cheesy Potato Casserole – This is an awesome recipe that can be adapted to taste. For instance, use cream of mushroom soup in place of cream of chicken soup. And easily cut recipe in half for smaller gatherings. The end result is a mouth-watering gooey casserole with a crunchy buttery topping – perfect for any special occasion or gathering. Recipe here:
https://hip2...to-casserole/
Obviously, this is just a TASTE of the delicious possibilities…
Cheers! Happy 4th of July.
Enter your contact info and request details below, and we will contact you with details about your private party!