Get Baked: Delicious Fall Apple Recipes
Head for the nearest U-Pick Farm (or at least the weekend farmer's market) and stock up on apples, because it's time to bake. Apple-picking has become one of my favorite fall traditions as of late, usually because apple-baking and apple-eating soon follow.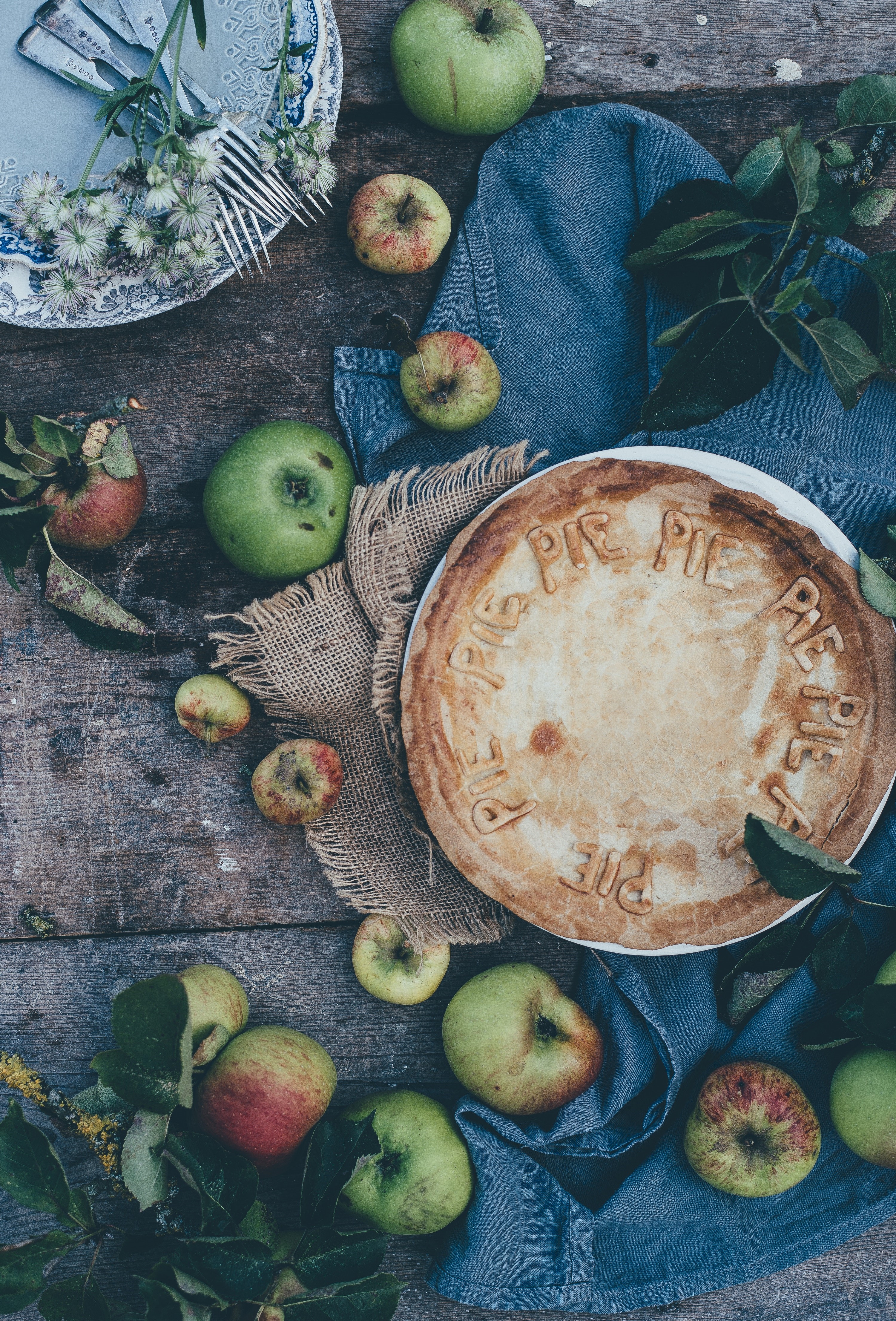 Whether you like them raw or prefer them in-pie form, apples are a great source of a nutrition and let's face it, they're downright delicious. Another added benefit, apples are very shareable, so if you're wondering what to bring to your next fall event, look no further. Here are a few of our favorite fall recipes that are sure to keep the doctor away (but also taste AND smell delicious) …
1. Apple-Mustard Chicken Tenders: Who said apples had to be sweet? I recommend using Granny Smith apples for an extra little bit of tartness. Get the recipe here:
https://www....cken-tenders/
2. William Tell's Never-Miss Apple Cake: This award-winning cake is not for the faint of heart, or beginning baker. But the final product is absolutely worth the added ingredients! Get the recipe here:
https://www....s-apple-cake/
3. Slow Cooker Apple Butter: I'm a sucker for a slow cooker recipe and this is no exception. Butters, jams, and jellies are meant to be shared, so make sure you grab some jars and package a few for friends and neighbors. Get the recipe here:
http://www.m...-apple-butter
4. Caramel Apple Sheet Cake: This delicious apple cake is perfectly moist and has caramel frosting infused in each and every bite…just the way every dessert should! Get the recipe here:
https://www....e-sheet-cake/
5. Brown Sugar Glazed Apple Cinnamon Baked Donuts: These baked donuts are packed with apples, cinnamon, and smothered in a brown sugar glaze. A decadent dessert or yummy breakfast treat – you decide! Get the recipe here:
https://www....baked-donuts/
6. Apple Pie Fries: These cute little snacks are so easy to make and perfect for dipping. You can make homemade pie crust and apple pie filling, if you prefer, or simply grab the ingredients from the store. Dip in caramel sauce, chocolate, or whipped cream for extra yumminess! Get the recipe here:
https://cinc...le-pie-fries/
7. Caramel Apple Fruit Pizza: The trick to beautiful apples that don't brown? Soaking them in club soda for a few minutes before topping your sweet pizza. Get the recipe here:
https://www....-fruit-pizza/
8. Gruyere-Apple Tarts: It may seem unexpected, but ooey-gooey Gruyère cheese perfectly complements crisp fall apples. As if I needed an excuse to eat bread, cheese, and apples… Get the recipe here:
https://www....cipe-clv0911/
Time to head for the orchards!
Remember to follow us on Facebook for the most recent photo's-events-contests and specials:
https://www....alettealameda