5 Things to Research Before Your Next Vacation
Whether you're headed off on a one-week vacation, or with one-way tickets around the world, there are a few things you'll benefit from knowing before you take your seat on the plane. Even as avid travelers who've spent 14 months traveling full-time, we always make sure we research these 5 things before we visit our next destination.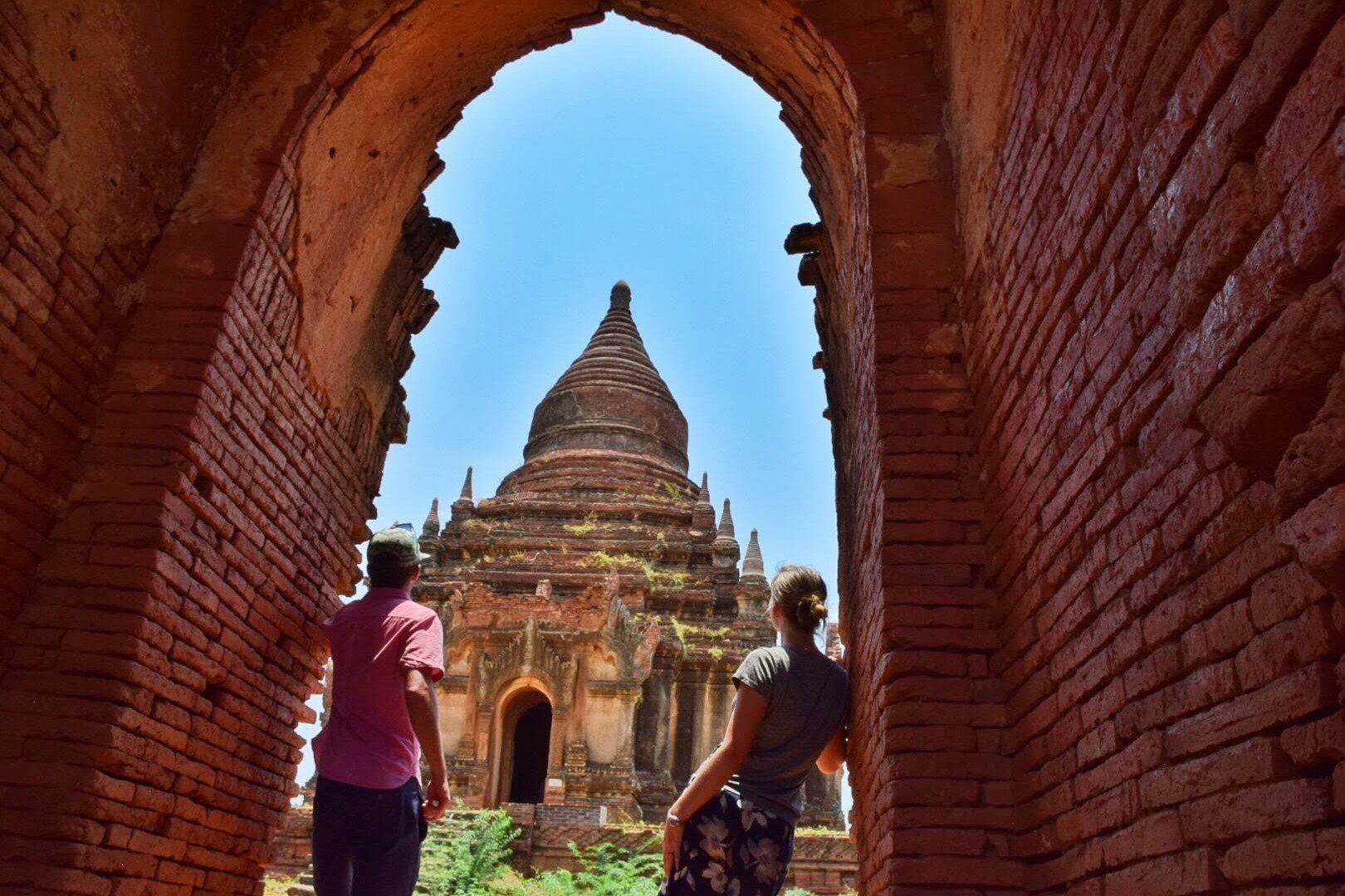 Keep on reading to find out what we're looking for and why. And, have a wonderful time on your next trip. Explore to your heart's content and enjoy life one adventure at a time!
1). When to Go
Assuming you already have a destination in mind (or at least the first stop on your extended itinerary) it's equally important to consider when you should go. Some parts of the world have four beautiful seasons, others have dry and monsoonal seasons. Knowing a little about the weather patterns (and the tourist activity throughout the year) will help you figure out the best time to visit.
It's as simple as googling "Best Time to Visit ______" or "Best Time To Go To _____". You'll quickly learn that you're not alone in seeking this info and will be met with numerous blog posts on the topic. Scan them for weather patterns, tourist seasons (gives you an idea of how many fellow travelers will be there and how expensive things will be), and important holidays.
We typically visit places in the shoulder season or off season - but me make sure to check the weather too! This way we get to catch some great weather, less crowds, and save a little extra money. If you like crowds though, perhaps high season is for you!
2). Best Places to Visit
Within every country, city or region there are always going to be many amazing places to visit. Check out a Lonely Planet Guide, Rick Steves article, or any of the numerous blog posts from digital nomads around the world. Follow in their footsteps, but don't forget to forge your own path from time to time.
We prefer outdoor adventure and off the beaten path locations, so we try to keep that in mind throughout our research and compare what different books and articles suggest.
By comparing lots of suggestions we've found some of the most incredible places. Ayutthaya, Thailand for example is off the "standard" tourist path that many take but was one of the neatest temple sites we saw outside of Cambodia and Myanmar.
Figure out what types of adventures you like to have and find the best places to have those unforgettable experiences.
3). Amazing Foods to Try
In our book, a vacation or travel adventure isn't complete until we've tried as many local dishes as possible. There's no shortage of posts out there boasting about the "Best Local Dishes In Taiwan" the "Most Amazing Street Food In Mexico" or the "Top 10 Dishes To Try In Nepal".
Our biggest piece of advice? Do some research and create a list of things you want to try but ALSO try things you haven't heard of WITHOUT asking what it's in them first. Sure, you'll end up trying some things you never expected (like congealed pigs blood you thought was red tofu), but you may just find your new favorite dish!
4). Currency & Exchange Rate
Traveling to a new country means you'll often be using a foreign currency. Make sure you know what currency you'll be using when you arrive and check out the exchange rate so you can get used to doing conversions in your head.
You're welcome to head to your local bank and order local currency before you leave. Or, you can do as we do and find a local ATM when you arrive to withdraw from. This is a great option if you have a debit card that reimburses your ATM fees & has no foreign transaction fee. The Schwab Bank High Yield Investor Checking Account provides such a card and is a great option for extended travel.
5). A Bit of History
Unless you're a history buff, or love scanning the news and current events this one might sound a little strange, but bear with us.
Spending a little time familiarizing yourself with the history of the country you're visiting, particularly if the history of your home country and the history of the country you're visiting are intertwined, will add to your experience and will paint your travels with far more color.
Wondering what we mean?
Let's use Laos as an example. If we had simply looked up great places to visit for outdoor enthusiasts who enjoy small towns and getting to know locals, we would have come up with a list that included a variety of Laotian cities and villages.
What we may not have found, however was Phonsavan, Laos.
Through looking into the history, we not only learned of the Plain of Jars, but also that Laos is the most heavily bombed country in history relative to the size of its population (the US dropped 2 million tons of bombs on Laos during WW2). Furthermore, Phonsavan is the most heavily bombed province. While we'll never quite understand how such a horrible feat is possible, viewing the craters and seeing the results decades later was a humbling experience.
Travel to us isn't just about sipping fruity drinks on tropical beaches. Sure, we enjoy that from time to time. But we get far more enjoyment from visiting small villages, forming bonds with locals, trekking and using our bodies out in nature, and learning about the circumstances that made each country what it is today - particularly if your home country played a role (good or bad).
Stay tuned next week for more #TravelTuesday adventures from our friends, Alli & TJ of Life Is Meant for Exploring. They're a dynamic duo, who have been together for over a decade, out to explore the world one adventure at a time. For more #TravelTips follow them here:
http://lifei...exploring.com