3 Travel Lessons You Can Use At Home
Back when gallivanting around the world was just a dream of ours, I remember writing down a list of books I wanted to read about traveling. I combed through several blog posts and podcasts and jotted down the titles that I found repeated the most.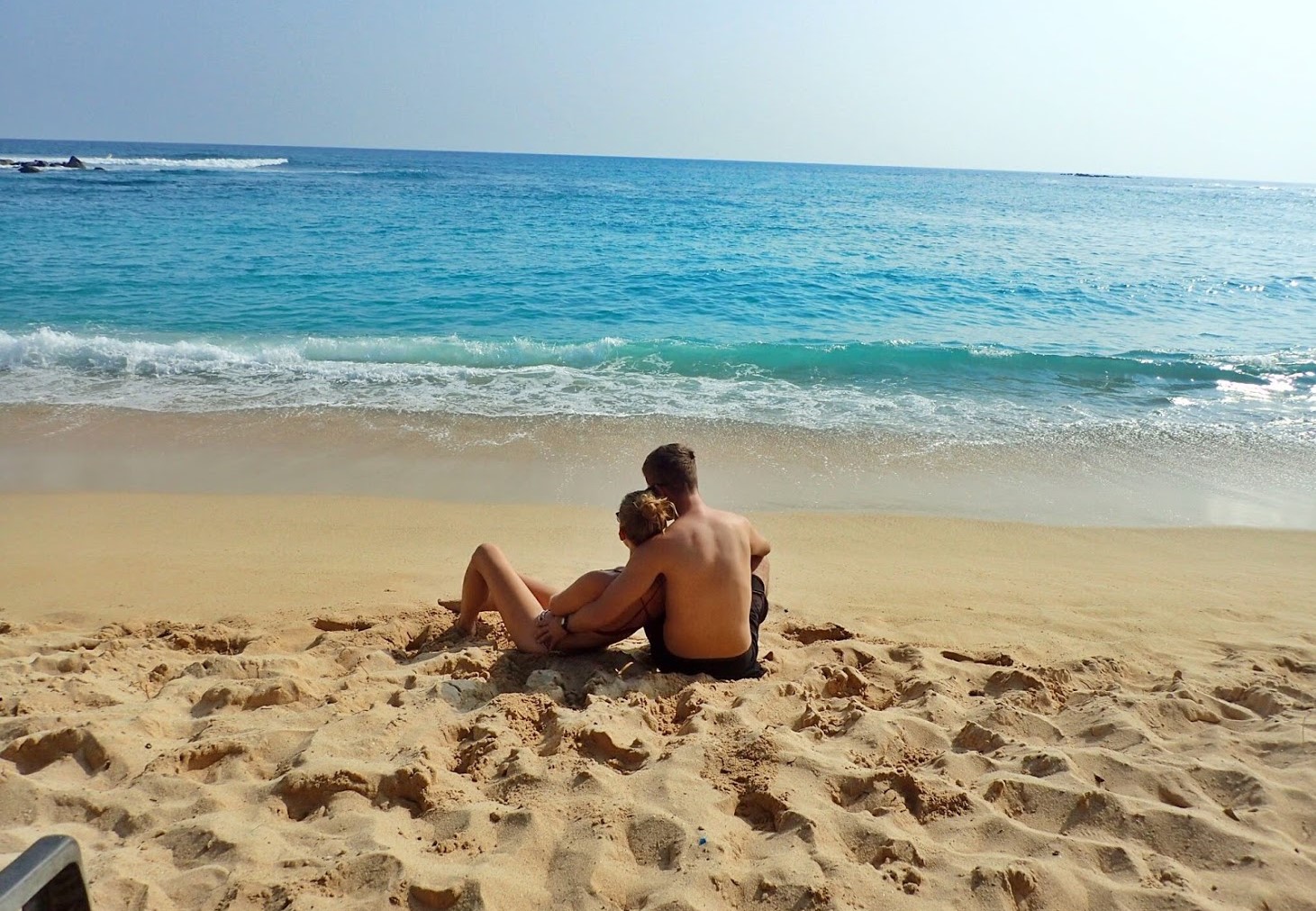 The #1 book people were recommending was by a guy named Rolf Potts. His book, Vagabonding: An Uncommon Guide to the Art of Long-Term Travel was recommended by some of my greatest mentors at the time, Tim Ferriss and Matt Kepnes. So, naturally Rolf's book ended up at the top of my list.
Fast forward several months and I'm sitting in the lobby of a hostel in Luang Prabang, Laos finishing another book I had been reading. As I finished the last chapter, I decide to check out the book exchange (really just a shelf with a dozen books scattered across it). I set my old book down, scan through the titles, and there it was: Vagabonding. I thought to myself well, this was meant to be and sat back down to begin reading it. 4 hours later I slammed the book down and raced out the door with newfound excitement.
The lessons in that book affirmed all of the ideas and emotions I had about traveling at the time and erased my fear of what I was sacrificing by quitting my full-time job to travel the world.
Here are the 3 lessons that traveling and reading this book taught me about life.
#1 Time is More Valuable Than Money
I never put much weight in the old phrase "money can't buy happiness". After all, what can you do without at least a little bit of money? But, by far the most important lesson I learned from traveling was that time is far more valuable than money. We are all born in this world with a finite amount of time. It is one resource that we can never acquire more of. Money comes and goes, but time is always ticking away. It is the only thing that we truly own. Without it, we can do nothing that will bring us joy and happiness. That is why I believe so many millionaires die feeling unhappy and unfulfilled. They never had enough time to enjoy their life away from their work and possessions.
Traveling taught me that no matter how much money you have relative to the world around you, the best experiences are had simply by showing up at the gate. New experiences have produced more long-term happiness in my life than any possession I could ever buy.
Now, I try to wake up every day and focus on spending less of my time working on things I don't enjoy and buying stuff I don't need, and more of my time on doing things that bring me closer to the world around me.
#2 Focus on the Here and Now
This lesson brings to mind another timeless phrase: "there's no time like the present". Traveling teaches you to live in the now. There is no greater place to be then where you currently are. The here and now is where life happens, where happiness is found, and joy is created. In life, we spend so much of our time planning ahead. Thinking about our futures and what we will become. It's maddening. I have never felt more lost than when we returned home and I told myself I had to start planning for my future again…
When I was traveling, my future was simply the experience that I would I seek out next. I never thought more than a day ahead (ok, well not that often). And it gave me the power to simply live my life one adventure at a time. I started to feel excited every morning, always thinking to myself "ok, what is going to happen today?!".
I would walk out my door, leaving the internet and my few belongings behind and simply see what happened. Not worrying about what was popping up on my Facebook feed, or checking in with friends back home allowed me to be truly present.
#3 Slow Down and Be Grateful
Speed kills. Literally. There is nothing more toxic than a fast-paced life. It drains your heart, mind, and soul. When you're constantly moving fast and thinking about the next best thing, you never get to enjoy what you set out to do in the first place.
The greatest advantage of long-term travel is that it forces you to slow down. After all, there is nothing urgent to attend to. No timeframe to squeeze in. No place you really have to be. This freedom gives you the ability to experience each place you visit in a whole new way. Instead of checking things off the itinerary, you can chase each moment in whatever direction you feel like.
After our first month on the road we stopped booking things in advance. We simply didn't want to tie ourselves down to any one decision when there was a world of opportunities waiting around every corner.
When we would meet a group of people and become friends after a night of careless freedom, we would change our plans and join them. When we missed a train and didn't know where to go, we would simply hop on the next one and see where it took us.
Now that we're home, I see that everyone (myself included) is always in a hurry. "I need to get this done today", "I'm late for work", "let's get fast food so we don't waste too much time cooking dinner".
I have to constantly remind myself to slow down and focus on what is truly important. If it doesn't absolutely have to be done today… it can wait for tomorrow. It's still a work in progress, but I am teaching myself to pace and savor every experience I encounter. When I get stuck at three red lights in a row, I remind myself how fortunate I am for all of the red lights I didn't have to sit at that day, or the car I am able to drive. Gratitude is one powerful medicine.
Slow down and be grateful. These 5 words changed my life.
Stay Tuned next Tuesday for more travel tips on #TravelTuesday from @lifeismeantforexploring.com