Love Me Do, Hear, & See-3
For the week of March 12-18, 2018
For those of you who didn't give up carbs for Lent and are not counting down the days until Easter, I'm here to tell you that March is almost halfway over and Spring is right around the corner. New Year's resolutions are long gone at this point, so rather than dwell on the six-and-a-half pounds you have yet to lose, let's focus on what you've got in store for the week ahead…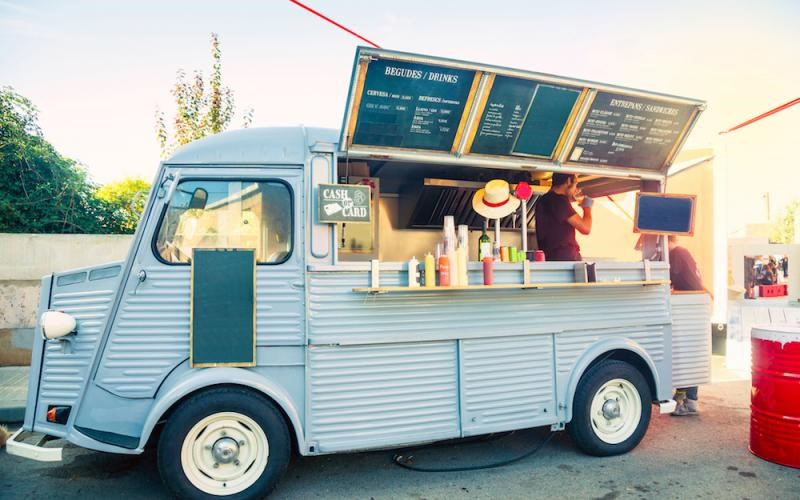 Monday 03/12
It's the day you've all been waiting for, or at least I know I have. This Monday, kick off Smartazz Trivia's Inaugural Night at McGee's! Be sure to arrive by 7 to choose the teams, because trivia kicks off at 7:30 pm sharp. Booze, food, and prizes galore – definitely not an event to be missed.
Tuesday 03/13
If you spend every day sitting at a desk like I do, I'm guessing you could really use a good stretch. Come loosen up every Tuesday night at the Skyhigh Odditorium in Oakland. The class welcomes all levels and will focus on teaching you how to stretch and strengthen in safe, effective ways! The best part? Expect to leave class each week with new exercises to practice at home. Drop-ins are always welcome!
Event details here:
https://www....723032091221/
Wednesday 03/14
Nerd alert! It's time for a Pi Day Celebration. Mission Bay's regular "Neighborhood Block Party" will be featuring food trucks serving up a variety of $3.14 specials (everything from slices of pie to sangria and cheeseburger slides). That means you can enjoy a little bit from each truck. Obviously! Come for lunch (11am-3pm) or for dinner (5pm-9pm), but in any case, come hungry!
Event details and full food truck lineup here:
http://spark...y-celebration
Thursday 03/15
Come out to Haight Ashbury Comedy Night at Milk Bar, located in the heart of the historic Haight-Ashbury district, to see some of SF's best comedic talent. Comedians on the show have been featured on MTV, Comedy Central, SF Sketchfest, Comedy Day and Punchline. Plus, what else have you got on the agenda for a Thursday?
Get your $15 tickets here:
https://www....88306?aff=es2
Friday 03/16
The long awaited, much anticipated Friday Night Karaoke at Alameda's own Building 43 Winery is back! Bring yourself, bring your babes, and BONUS…bring your furry friends, too. Karaoke is held on the 3rd Friday of every month from 8-11PM.
Event Details here:
https://www....182529049535/
Saturday 03/17
Happy St. Patrick's Day! The Bay Area is alive and well with Irish heritage, food, and activities, but if you're looking for something local to the island, check out The Penny Opry at Fireside Lounge. Joan plays an antique button accordion, Rosie plays a suitcase drum kit and a ukulele – what more could you ask for? As if an afternoon of drinking songs and sea chanties weren't enough to entice you, there's no cover charge and $20 will buy you bottomless mimosas and bloody Mary's. Ah, the luck of the Irish!
Event Details here:
https://www....909088193461/
Sunday 03/18
More like Stencil Sunday! Join the Artistic Home Studio and Boutique one Sunday each month and learn how to stencil everything from walls to floors, and from furniture to fabric. Maybe you've got a DIY project in your future? Or how about getting a head start on your Mother's Day gift? Learn tips and tricks for stenciling like a pro and choose from three projects, all of which would make great souvenirs or thoughtful gifts for someone you love.
NOTE: this class is appropriate for ages 10 and up and is fun for families to do together! Event Details and Tickets here:
https://app....urce=facebook
Sunday 03/18
Sunday Funday is always fun with $15 Bottomless Cranberry/Raspberry Mimosa's at Pinot's Palette Alameda. This Sunday we present a new painting: "Blooming Cross" just in time for Easter. Join us in painting your beautiful blooming cross that is sure to inspire and light up any room. Classes always start on time. 1-3:00 PM Sharp!
Reserve your canvas here:
https://www..../event/219232
Follow Us on Facebook and Instagram for the most recent photos and updates. Have a great week from your paint party crew in Alameda!
Enter your contact info and request details below, and we will contact you with details about your private party!