Hike 7-Get Lost Bay Area
My Own Backyard: "In every walk with nature one receives far more than he seeks" John Muir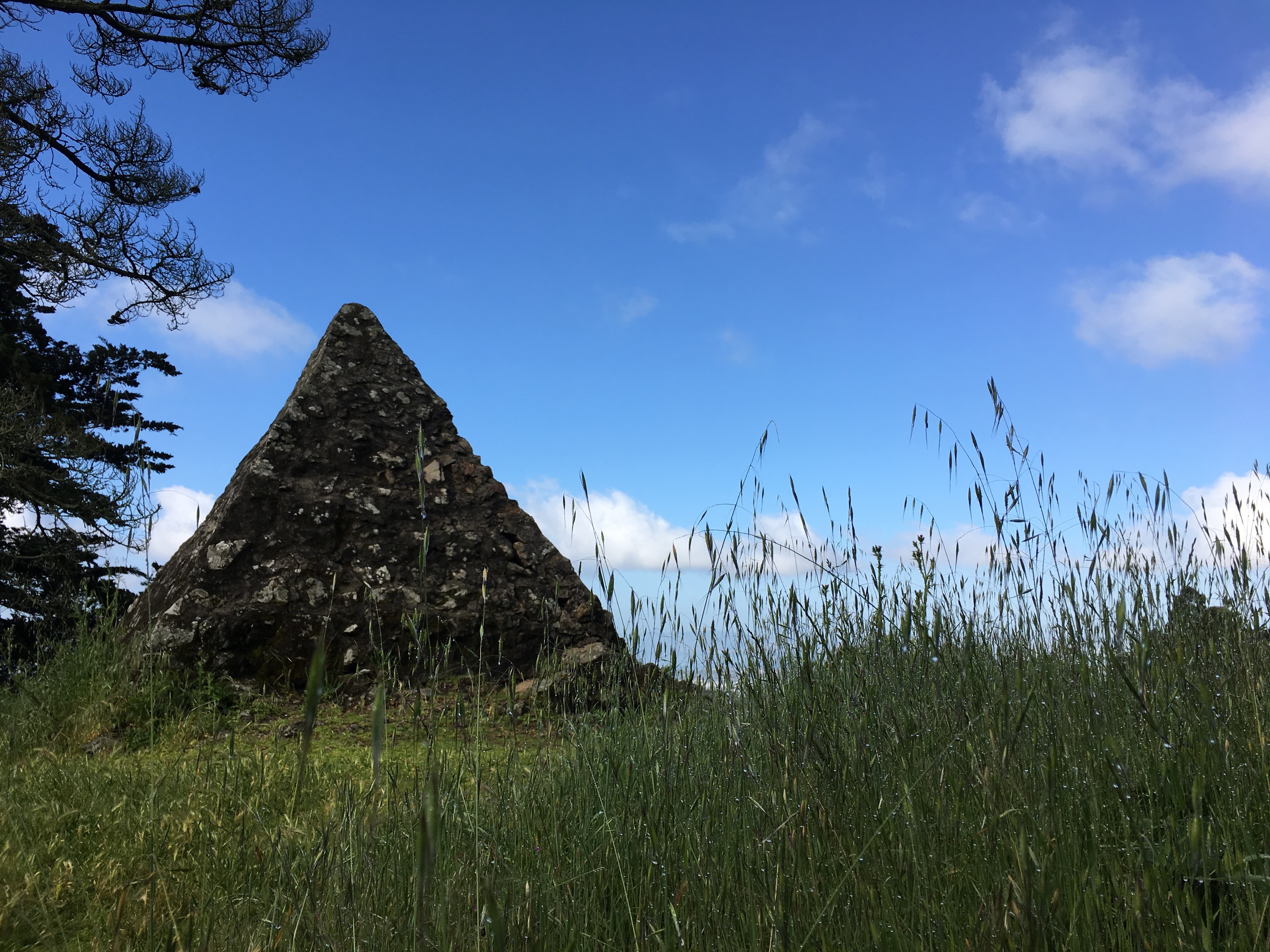 One of the top places you are sure to run into me is at Joaquin Miller Park. Yes, I frequent there due to its close proximity to my home and of course, it's trails. Joaquin Miller Park boasts more than 500 acres. Its trails connect downhill to Oakland's Diamond Canyon Park, and uphill to Roberts and Redwood East Bay Regional Park. With all of this to explore, it is easy to see why I often get lost here.
The park's namesake comes from the colorful poet, lawyer, judge, and frontiersman, Joaquin Miller. Although Miller traveled quite a bit, it was Oakland, where he decided to settle on 70 acres of grassy hillside, in 1886. It was here, in his new home, where he erected several monuments and structures for himself and his family. Many of these monuments and his original home still stand today. What I found most remarkable about Joaquin Miller's little oasis is that he managed to coordinate the planting of 75,000 trees; Monterey pine, eucalyptus, and olive on his land.
Today I hiked to Joaquin Miller's Pyramid to Moses which was built in 1892 by Joaquin Miller when he owned the land, a symbol of his belief in the Ten Commandments. To check out this unique landmark, simply park in the parking lot near the Ranger Station and head towards the closed gate. Along the way, the road is teeming with brilliant purple wildflowers and logs covered in moss. When you reach the second hill, head up, through the eucalyptus tree grove and then down to the end. What is there to greet you is an unusually breathtaking sight indeed. The pyramid offers a gorgeous sprawling view of the Oakland Bay Area. Pack a little lunch, because here is a perfect place to eat at the picnic tables and take in the spectacular view. The road loops form there and will lead you past the sweet flower nursery. Did I mention there is a dog park over here? On any given day, you will see many a happy pup on a hike with their owner, cyclists zooming by, and runners hitting the dirt and paved trails.
My backyard has abundant views and history! Come get lost in it!
Location of Joaquin Miller Park:3599 Sunset Trail, Oakland, Ca. 94611
Follow Romy @getlostbayarea here:
https://www....stbayarea.com
Joaquin Miller Park:
http://www2....JoaquinMiller
Follow Pinot's Palette Alameda at
Facebook:
https://www....alettealameda
Instagram:
https://www..../pinotalameda
Twitter:
https://twit.../PinotAlameda
Pinterest:
https://www..../pinotalameda