Meet the Wine Hostess-Kim
Beauty Brains and Heart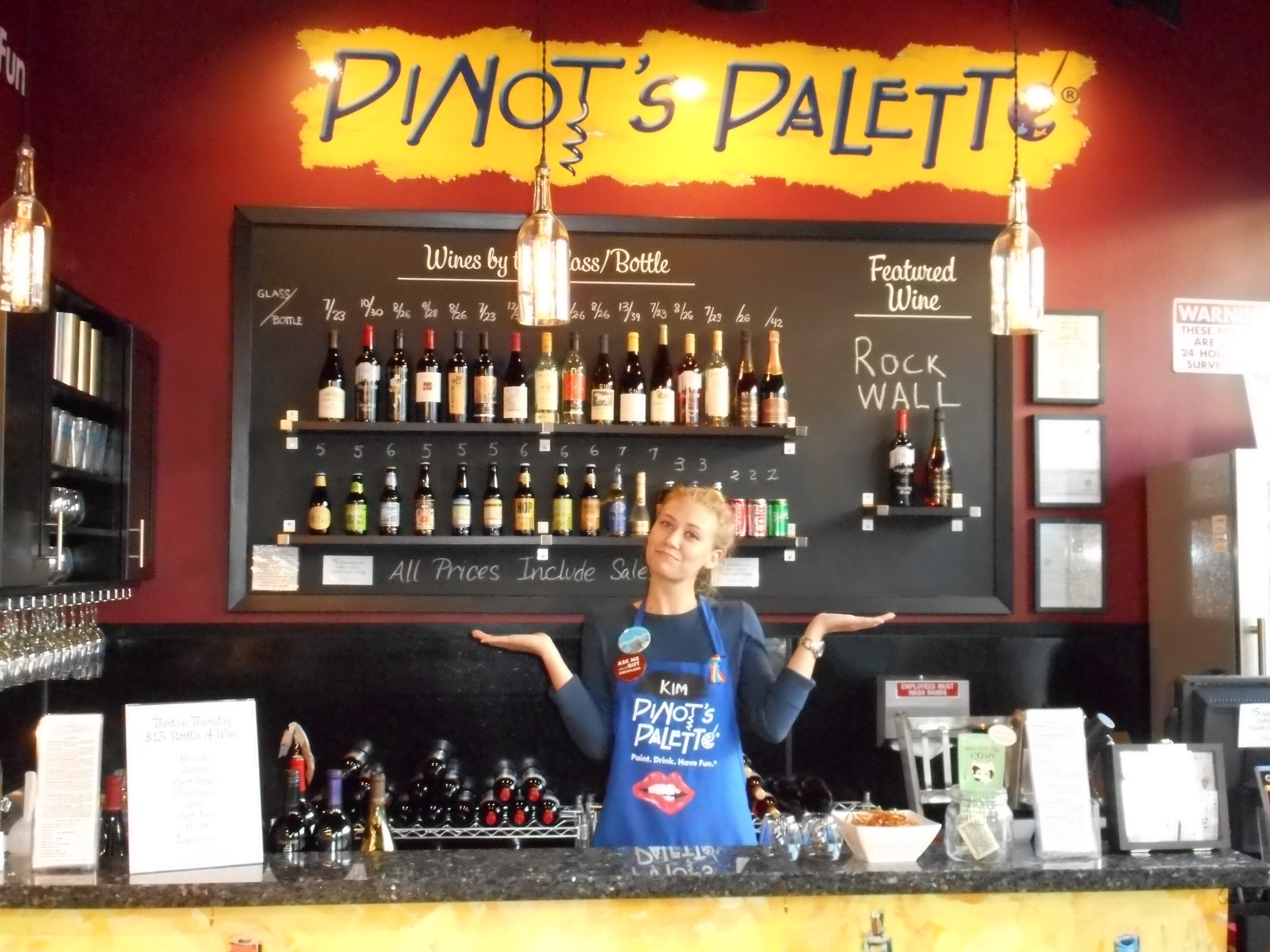 We would like to introduce you to Kim Flink our wine server hostess, extraordinaire.
Kim was born in Walnut Creek and the family relocated to San Diego, CA when Kim was four. She grew up with her younger brother and was extremely athletic through high school and college. In HS, Kim was on her varsity track and field team and the goalie for her HS varsity field hockey team. She also played for the US Women's Olympic Field Hockey Training Team.
Kim earned her BA-Hospitality Management at San Jose State and minored in studio art. It was this minor that lit the fuse of her passion for the arts.
During both HS and college, due to her natural beauty Kim was hired for many modeling shoots and those were fun and sure helped pay the bills. One of her favorite shoots was for art students as the model. Kim soon discovered she loves being behind the camera even more than in front of the camera. Her favorite subjects are shooting people, whether individually or at events. Her advice to young photographers is to shoot every day and all different types of subjects until you find the one that sparks your interest and creativity.
When Kim is not at Pinot's Palette Alameda, Kim spends lots of time with her camera, enjoying live music, wine (of course!) many friends and time with John her boyfriend. Kim and John have had a very Long Distance relationship for over 3 years. Her boyfriend John is a successful music producer in Sweden. Kim and John travel between the Bay Area and Sweden at least 4-5 times a year, whoa, the mileage points!
What does Kim love the most about pouring wine at Pinot's Palette Alameda? First, she loves the team she works with and they love her enthusiasm, energy and humor. She enjoys introducing guests to wines made right here in the East Bay. Urban wineries are sprouting up across the country, however on our Little Island by The Bay we are blessed. Kim believes being at Pinot's Palette really is a fun and exciting environment that isn't work at all. She especially loves the expressions and comments from guests who thought when they arrived they could never ever paint and then discover they really can paint!
We are so very lucky to have Kim as part of our team. Her calm demeanor, high energy and love of music and art really make our painting parties come to life! So next time you want to join us for a memorable experience, Kim will pour you a glass of the East Bay finest wineries wines with a smile and a laugh…Cheers!
For more pictures of Kim and how "easy on the eyes" she really is, we recommend:
https://www....om/FlinkModel